Bobby Berk Worked 7 Days a Week To Get the 'Queer Eye' Renovations Ready
These are Emmy award-winning hosts, making the world more fabulous, one Queer Eye episode at a time. Some of the members work more days than others, according to the Interior Design expert of the Netflix series, Bobby Berk.
There are five 'experts' who do makeovers on the Netflix original series, 'Queer Eye'
Sometimes, people just need a little extra support. That's what the Fab Five is for. On the Netflix series, Queer Eye, five experts visit a local hero and give them a "give better," giving them to tools to live a happier, healthier, fuller life. 
Jonathan Van Ness is the grooming expert of the series, who puts an extra amount of effort into promoting self-care. Antoni Porowski is the food and wine expert of the series, sharing recipes with the local heroes.
Tan France deals with the fashion aspects of improving a person's life, while Karamo Brown, as the culture expert, helps people to get out of their comfort zones and open up about their lives. The fifth member of the Fab Five is Bobby Berk, who does the interior design aspects.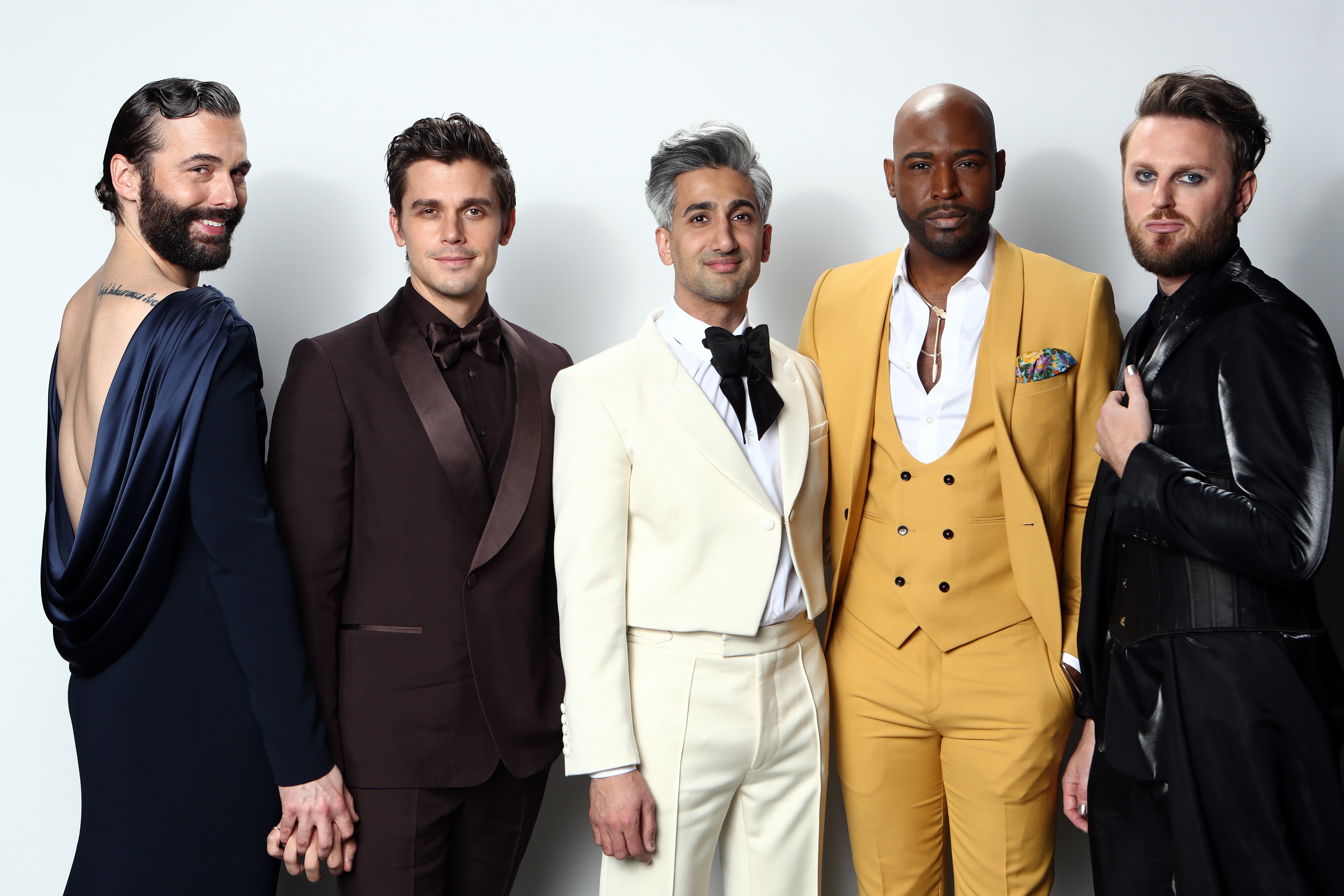 Bobby Berk is the 'Interior Design Expert' of Netflix's original series
While the four members of the Fab Five help the local hero change their life, it's up to Berk to change their living space (or the space that they want to be redone.) In about a week, the space is completely transformed. 
"We're just five guys who happen to be experts in our field, and who happen to be gay, because the name of the show is Queer Eye," Berk said during an interview with Architectural Digest regarding the differences from the original series, Queer Eye for the Straight Guy.  
"We're just out there to help people," he continued. "We know what makes us different. Our job was to go out there and show the world what makes us all the same."
Some say Bobby Berk does the most work on 'Queer Eye'
With an entire living space to redo, Berk takes on a bit more of a physical task than his fellow Fab Five members. The expert even mentioned that during a few separate interviews, sharing that he sometimes works seven days a week.
"While my Fab brothers often had three to four days off a week, some weeks, depending on what we were building, I worked seven days a week," Berk said during an interview with Architectural Digest. "do have to do some pre-design work on these. There's no way, especially in Atlanta, that I can just make all that happen in that week."
Some of Berk's projects are considerably large and impressive. For one episode, he redid a firehouse including the kitchen area. He's redone parts of houses, churches, restaurants, gyms, and even an office for a non-profit organization. 
Fans can watch episodes of the Emmy Award-winning reality series, Queer Eye, on Netflix.