Bobby Brown Blames Andy Cohen For the End of Bravo Reality Series 'Being Bobby Brown'
One of Bravo's earliest and most successful reality series was 'Being Bobbt Brown.' The show aired for one season. Brown says he had several issues with the network's executive.
Aside from his marriage to Whitney Houston, one of Bobby Brown's most controversial moments in his career was his Bravo reality series Being Bobby Brown. Though the show lasted just one season, it contributed to some of the most talked-about moments in reality TV history. Many fans have wondered why it did not return for a follow-up season and Brown recently said it was due to issues with Andy Cohen.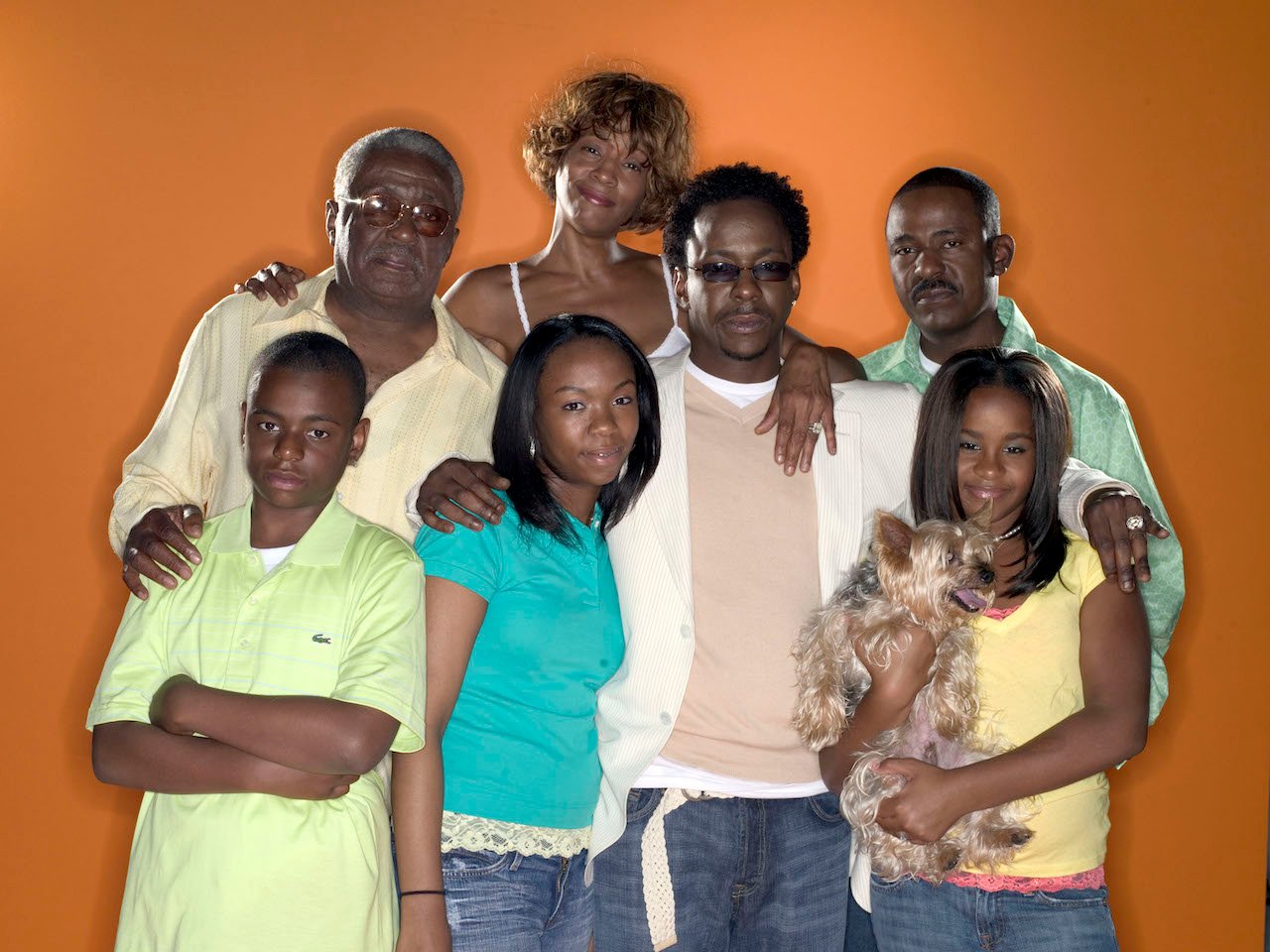 'Being Bobby Brown' aired for 1 season on Bravo
Brown appeared on the show with his Houston, their daughter, and his two children from his relationship with Kim Ward – his son Bobby Brown Jr. and Laprincia. The show chronicled their family life and was a big conversation starter on talk radio and news.
Reviews for the series were vicious. A Today Show review notes: "'Being Bobby Brown,' the reality show spotlighting the R&B singer whose rap sheet might be longer than his catalog, is undoubtedly the most disgusting and execrable series ever to ooze its way onto television."
Variety's review wasn't much better. "The result is a bad home movie crossed with an image-polishing infomercial for the show's product," it reads in part.
Bobby Brown says the show ended because he didn't get along with Andy Cohen; previous reports claimed Whitney Houston wouldn't film Season 2
Despite the bad reviews, the show was the highest-rated on Bravo at the time it aired but it was not renewed for a second season. Brown recently spoke about why during an interview on The Breakfast Club, hinting at tension with Cohen. "I can say money, I can say me and Andy didn't get along, I'll simply just say it ran its course." he said.
But Cohen said during an episode of Watch What Happens Live that he wanted another season and hinted that Houston wanted no parts. He told former RHOA star Phaedra Parks, who was once Brown's attorney and made an appearance on his show.
"I met you when you represented Bobby Brown and the truth of the matter is, Being Bobby Brown should have been in the celebreality hour we did," Cohen told Parks. "It was one of the highest-rated shows ever on Bravo and it was incredible…however, one issue there, it is almost impossible to find clips of that show because the Whitney Houston estate has totally locked up the licensing for clips on that show and I don't believe we actually would have been able to show that show."
Cohen and Brown reportedly could not reach a filming agreement after Houston decided not to appear in season two of the series. Houston filed for divorce in 2006 and told Oprah Winfrey in a 2009 interview that she felt her image took a hit as a result of the show. Full episodes can be found on YouTube.
The singer's new reality series focuses on his family life with wife Alicia Etheredge-Brown and their children
Though the Bravo deal didn't go through, it wasn't enough to keep him from trying reality television again. His forthcoming A&E 12-part docuseries will highlight his life with his wife of 10 years and their blended family. Brown also reunites with New Edition for their tour, as well as works to expand his barbeque sauce and seasonings line. His wife is his manager.
Brown will also address Houston and their late daughter Bobbi Kristina unlike ever before. The show will be kicked off with a two-part documentary series premiering on May 30.