Bobby Brown Visited Bobbi Kristina and Whitney Houston's Graves for the First Time in 'Every Little Step' Docuseries
Bobby Brown and producers of the series "Bobby Brown: Every Little Step" revealed they'll show the singer visiting the graves of Whitney Houston and daughter Bobbi Kristina on the show.
Whitney Houston's death in 2012 was sadly not the last tragedy her family faced. Houston's daughter with Bobby Brown, Bobbi Kristina, died in 2015. Brown revealed he had never visited his ex-wife or daughter's graves until now. The A&E series Bobby Brown: Every Little Step follows Brown today, including his first visit to the graves.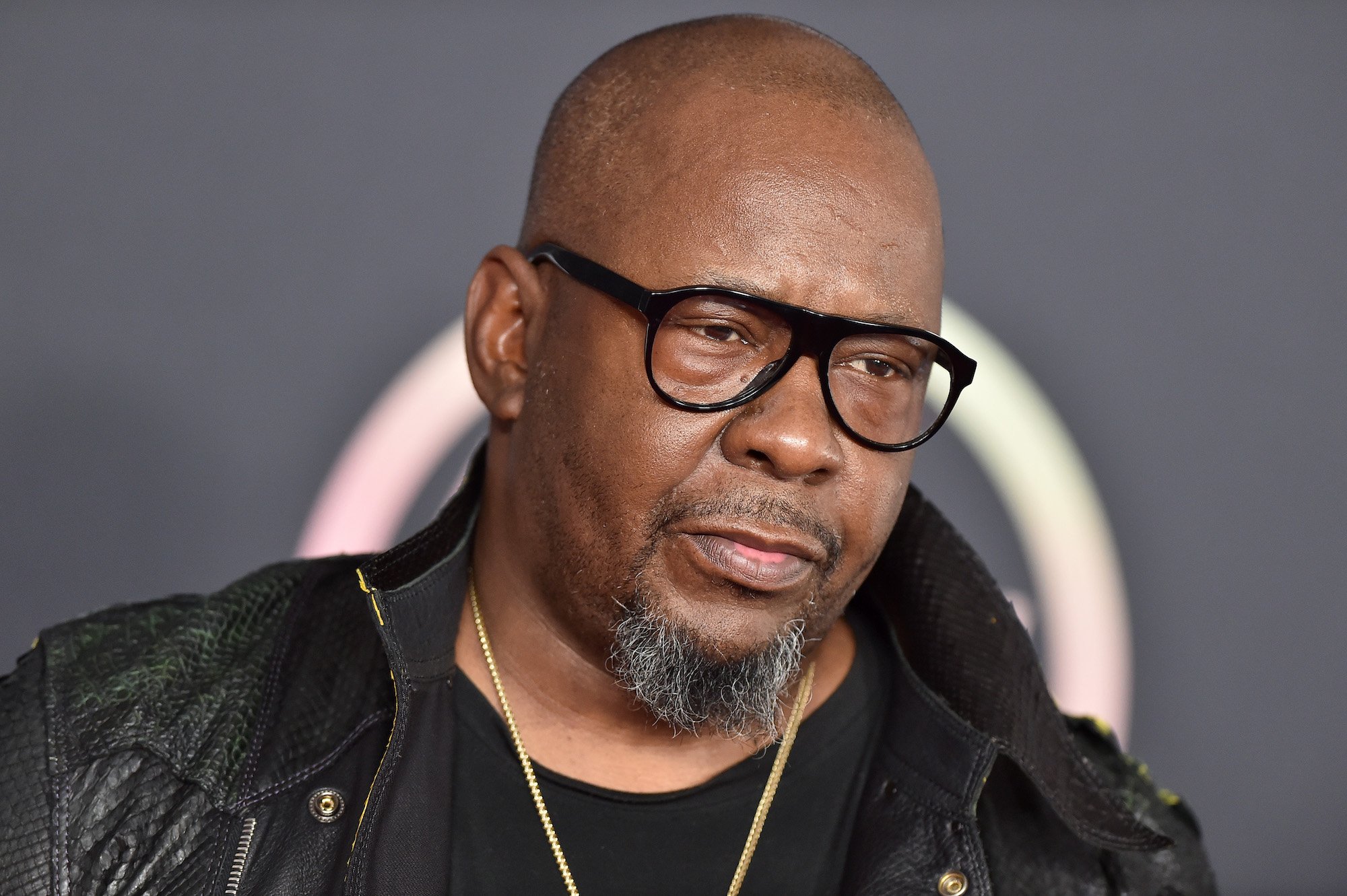 Brown was on a Television Critics Association Zoom panel on Feb. 9 with executive producers Lauren Lazin and J. Kevin Swain, and Brown's current wife Alicia Etheredge-Brown. They discussed the visit to Houston and Bobbi Kristina's gravesite. Bobby Brown: Every LIttle Step premieres May 31 on A&E.
Bobby Brown let the cameras follow him to Bobbi Kristina and Whitney Houston's gravesite
The series follows Brown through his sobriety, his new family and New Edition tour. Brown said he did not want to censor any aspect of the show as he faced the loss of his ex-wife.
"Well, when the cameras were following me, I didn't want to let anything get in between my life and what I was doing," Brown said. "So, I just wanted the cameras to follow me wherever I was going, and that day I happened to be going to the gravesite."
Bobby Brown's wife, Alicia Etheredge Brown, went to the cemetery with him
Etheredge-Brown added that she supported her husband mourning his loved ones. You'll see it on the show. 
"We also did our best to make that moment really his moment," Etheredge-Brown said. "Of course, I accompanied him there. It was very emotional for both of us. It was just us in the car. Obviously there's a camera that you just completely forget is there anyway, so we're having the moment. And we didn't see any cameras when we got out, and we knew that we were there for that, for us. It was very important to visit there at this time because we were able to and we allowed them to shoot it, but obviously made the surrounding comfortable for him, to actually have his moment."
The camera crew respected the solemnity of the cemetery
The producers also discussed how they handled Brown's visit to Bobbi Kristina and Houston's gravesite respectfully. Lazin thanked Brown for being so vulnerable. 
"We had some really tough scenes," Lazin said. "That is a very vulnerable moment, and he shared that with us. He was very, very generous."
Swain elaborated on how the cameras pulled back to be unobtrusive. 
"I'd add on to that on how we treated all of that with respect," Swain said. "We treated the cemetery itself with respect. And Bobbi Kristina and Whitney's space where they are with respect, and Bobby with respect. We gave you room. We could've been a typical reality show and kind of crazy but, no, this is special, this is real, and that's why we brought this to the documentary. This is real, this isn't made-up, this isn't scripted. This is the real Bobby Brown."