Bobby Brown Explains His Decision To Embark on a Solo Career Outside of New Edition
Bobby Brown's name is synonymous with being a bad boy. In addition to his public dealings with substance abuse, his 14-year marriage to Whitney Houston was a tabloid magnet. But before Houston and prior to Brown's private struggles becoming media fodder, he was known for his music as a performer with New Edition.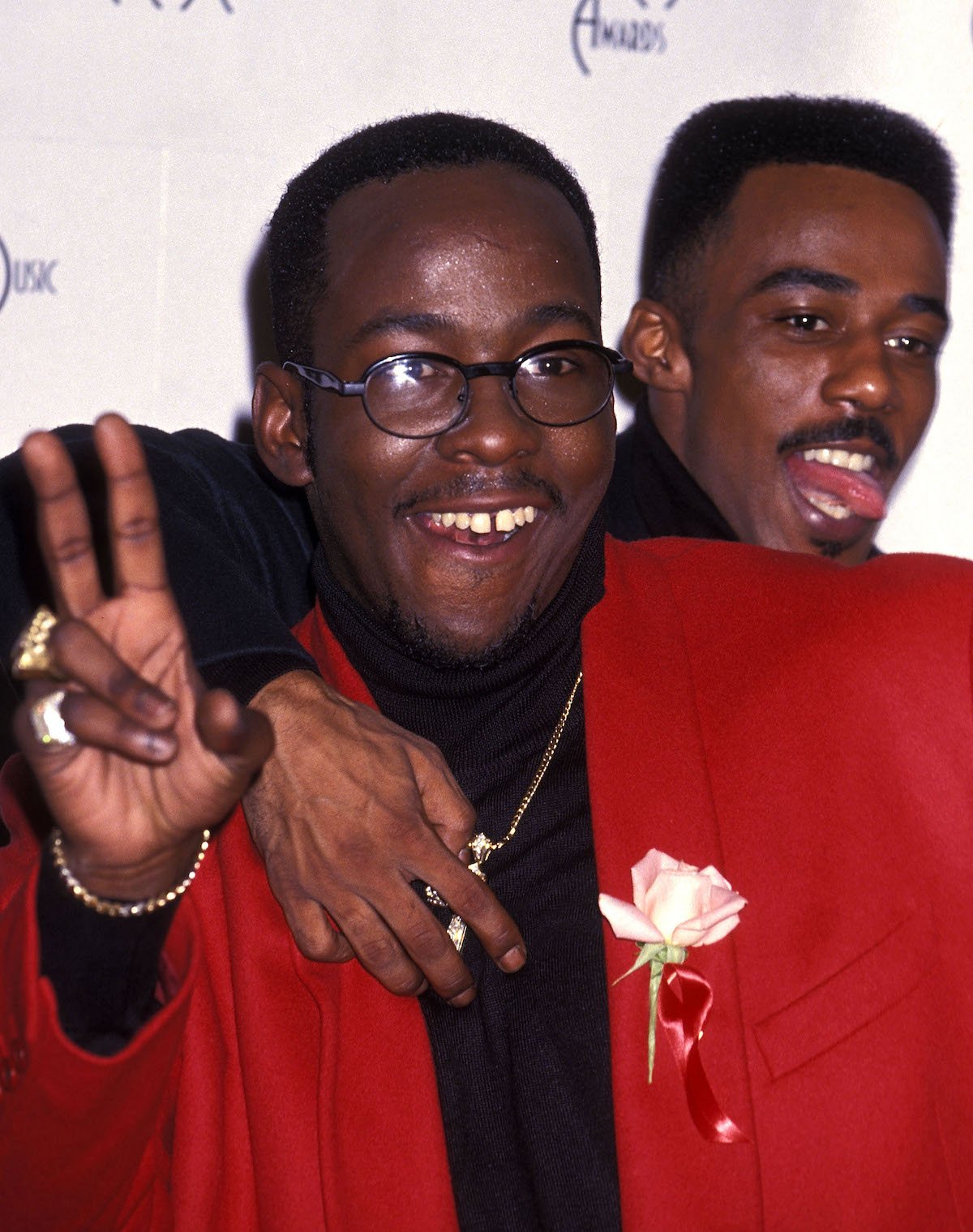 After starting off with the group as a young child and achieving success, Brown sought solo stardom. While promoting the group's television biopic, Brown said his decision to go solo was fueled by feeling confined as a performer. 
Bobby Brown says his bandmates tried to control his performance style
New Edition was formed in Boston in 1978 and by the mid-1980s, the group achieved mega-stardom. Though Ralph Tresvant was considered to be the lead singer, Brown performed lead vocals on many songs, including "Mr. Telephone Man."
Brown developed his own individual fan base thanks to his wild style of performing. His dance moves and his tendency to interact with the group's female fans made him a standout. 
Related: Did Ralph Tresvant Confirm That Bobby Brown Taught Michael Jackson to Moonwalk?
But apparently, his performance style caused conflict within the group. In a 2017 interview with BET, Brown explained that going solo was always a goal but he began to want to leave the group earlier because of feeling confined.
"They knew I wanted to go solo but at the same time, I was causing so much conflict with the way I performed and the way they performed and how fast I grew up and how fast they grew up," Brown claimed. "I felt restricted, I felt they didn't want me to do anything, I felt that anything that I did on stage was going to make everybody mad…they would cut my parts every other night and I was getting so frustrated with that."
Bobby Brown's New Edition bandmates disagree with Brown's assessment
Per Tresvant, Brown became a problem child. It wasn't so much his on-stage antics. Instead, he alleges that Brown had a defiant attitude overall.
"He just started doing Bobby Brown s**t," Tresvant declared. "He was showing up when he wanted to, not showing up to like key stuff – to solid gold performances, television, Soul Train – things that were key performances that we knew we had to be there to make a statement that we wanted to make. He started being the cat that stopped caring about all that."
Brown's thrusting during some of his dance moves was considered inappropriate, especially as they had young female fans. He also often extended his time on stage during his singing parts in the group's songs. There was also the issue of Brown's alleged drug use during the time.
As a result of Brown's behavior, he was actually voted out of the group. His group members admit they felt pressured by their manager to go on without Brown in order to salvage their careers and have longevity.
Bobby Brown had a successful solo career
Amid his removal from New Edition, Brown signed a contract with MCA, the same label as his former group members. His debut album King of Stage was released in 1986 and spawned the number-one R&B ballad "Girlfriend." But the album flopped.
Related: New Edition: Where is Bobby Brown Now?
Brown took reigns on his music, working with producers like Babyface and Teddy Riley for a more street sound, and his solo music took off.  His second album Don't Be Cruel launched five top-ten hits on the Billboard Hot 100 chart and became the best-selling album of 1989. He received several awards, including two American Music Awards.
His third self-titled album didn't so as well but he continued performing, even reuniting with New Edition. He currently tours with the group, as well as a subgroup with three other members in RBRM.