Bobby Brown on His Son's Death – 'I Did Not Know He Was Experimenting With Drugs'
Bobby Brown lost two of his children: Bobbi Kristina Brown and Bobby Brown Jr. The brother and sister died just five years apart from one another. Brown has been grieving since.
Bobby Brown has shared his music with the world but in more recent years, the New Edition member has divulged the highs and lows of his personal life. His struggles have been public, and none more devastating than losing two of his children. The grief has not been easy and it was even more difficult when he learned his son died due to an accidental overdose.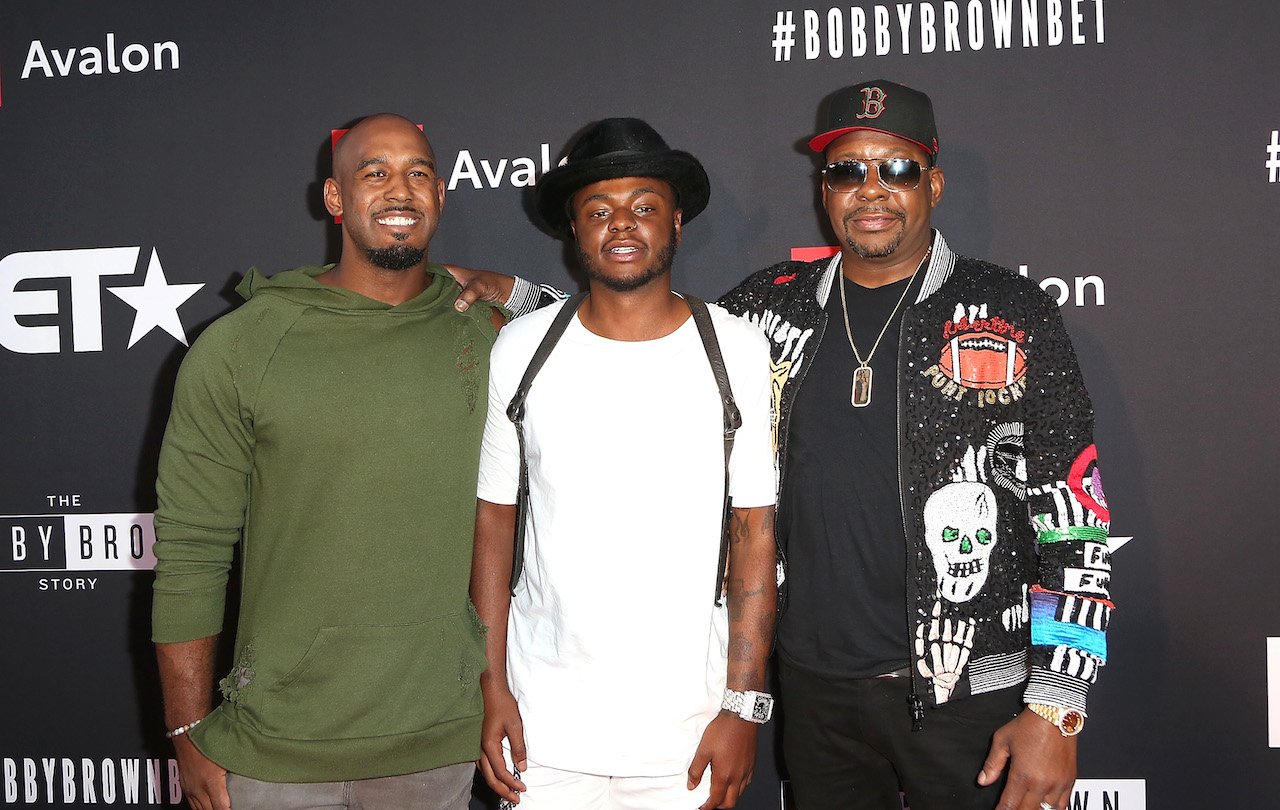 His son died of a lethal combination of drugs and alcohol
Brown's only child with Houston, Bobbi Kristina Brown, died in 2015 after being in a medically induced coma for six months. Her boyfriend, Nick Gordon, was found legally responsible for her death, with a jury finding him guilty of physically abusing her and giving her a deadly cocktail of drugs.
Sadly, Brown would suffer another devastating loss when his son Bobby Brown Jr. was found unresponsive in his LA home in November 2020. According to an autopsy report, Brown Jr. died from the combined effects of alcohol, cocaine, and the opioid fentanyl. He was 28-years-old.
Bobby Brown says he was unaware of his son using drugs
Brown couldn't believe that his son died in the manner that he did. Though he admits he knew his son did recreational drugs, he was not aware he was trying out other hard drugs.
In an interview with People Magazine, Brown spoke of the shock of learning that his son was using drugs. He says the loss was magnified because he'd been trying to connect with his son just the night before learning of what happened.
"With Bobby Jr., that came to me in such a horrible way because I had been, the night before, I had been just thinking about him and calling him and couldn't get in touch with him. I knew he was where he was at the apartment and I knew that he'd usually be playing loud music and doing his music thing and have a bunch of people there," he explained. "But I did not know that he was experimenting in drugs. I knew my son smoked weed, but other drugs, I did not know that he was indulging in. And to find out that;s what eventually took his life was just a shock to me."
The singer previously admitted to feeling guilty over the deaths of his two children
Burying two children is not something any parent would imagine and it's something Brown says he doesn't wish on his worst enemy. Aside from grief of the losses, Brown has spoken about the guilt he feels for exposing his children to drugs and alcohol. 
For Brown, it was important for the public to know that his son was not an active drug user. "He would experiment with different things," he said during an appearance on Red Table Talk. "It wasn't like he was dependent on drugs like when I was in my situation. I depended. I needed it. He was a young man that tried the wrong stuff and it took him out of here."
He believes his own experiences with drugs and alcohol trickled down to his children. "I've been through my time and my time played a part in my son feeling like he could test something," Brown said. "I feel guilty about that."
He shared similar sentiments about Bobbi Kristina but notes she actually witnessed certain things when he was married to Houston. "She saw firsthand things that were wrong and Bobbi Kristina was a super-intelligent, bright, not wanting to be like her mom or myself," Brown admitted. "She, unfortunately, was stuck in a relationship – an abusive relationship – with a man – with a boy I should say – that basically controlled her to the point that her life was taken."