Bobby Brown on Losing Whitney Houston to Drug Addiction – 'I Didn't Think She Would Turn Back'
Whitney Houston's marriage to Bobby Brown will live on as one of the most legendary in Hollywood history. Despite the ups and downs, the two maintained they loved each other, and when their relationship was good, they were unbreakable. Sadly, Houston died and it was later learned that despite several attempts to beat addiction, there were substances found in her body. Brown says he was stunned over the discovery.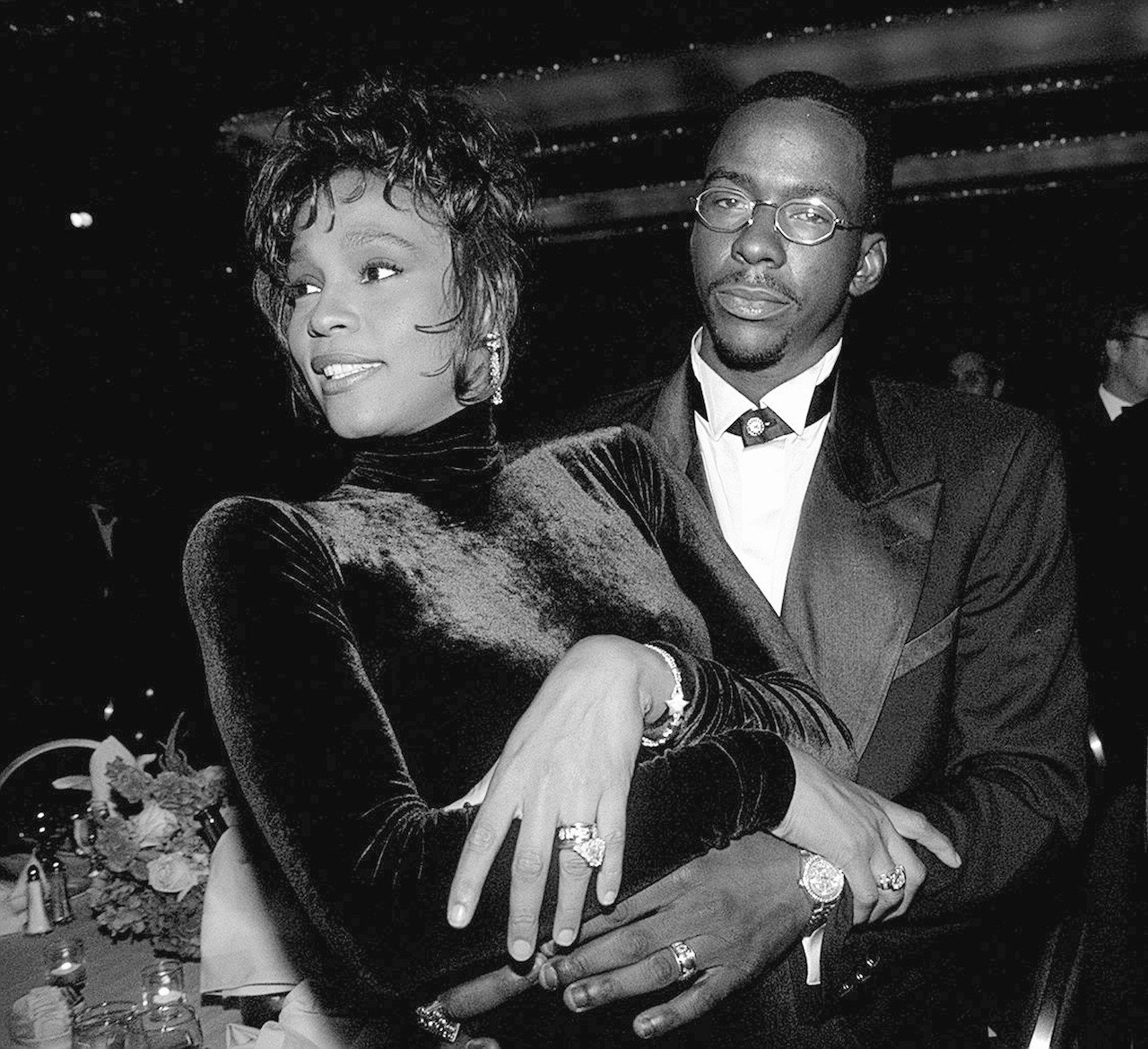 Bobby Brown was shocked to learn that Whitney Houston was still struggling with addiction following her death
Brown and Houston ended their 14-year marriage in 2006. They remained co-parents to their only daughter, Bobbi Kristina Brown, and even friends.
Houston was found submerged in a bathtub in her hotel room on Feb. 11, 2012. She was pronounced dead at the scene. According to her autopsy, she died of accidental drowning, heart disease, and cocaine was found in her system. The drug contribution came as a shock to Brown.
He told People Magazine in a recent interview: "I thought she was getting herself together, I thought she was really doing a good job and trying to get sober, and I didn't think she would turn back [to drugs]."
The singer previously said that substance abuse and other people ruined their marriage
Brown opens up about the ups and downs of his marriage to Houston in his forthcoming documentary and subsequent docuseries set to air on A&E. In the show, he gets honest about what he says led to his split with Houston.
Production insiders told The Sun they believe Brown's honesty about Houston will "finally go some way to showing the world Bobby's remorse, battles to stay sober and regrets." He's taken a hit in the media for being blamed as the person responsible for Houston's downfall. But in recent years, public perception of Brown has changed.
RELATED: Bobby Brown Shares How He's Been Able to Cope With Whitney Houston and Bobbi Kristina's Deaths
The production source added that Brown "has never been more frank" about the demise of his relationship with the "Saving All My Love For You" singer. "This is Bobby at his most candid really delving deep into the emotions, regrets and tragedies – and talking so openly about Whitney," they noted.
They continued: "Bobby admits that their lives were destroyed by addictions rather than loathing each other. Certainly, they both hoped that things would not turn out differently. These interviews certainly paint a different light on what the world may feel was the true nature of Whitney and Bobby's life. Moments are truly heartbreaking. His public image as a bad boy is likely to be rethought too."
He's now married to Alicia Etheredge-Brown and credits her for helping him stay sober
While Houston was unable to kick her drug habit, Brown was. He became clean from narcotics during a lengthy jail stint. From there, he admits he struggled at times with staying sober from alcohol, but he now says he has that under control as well.
Brown and Etheredge-Brown met in the 80s before he married Houston and were close friends. She even attended their 1992 wedding. They reconnected amid his and Houston's divorce and she became his manager and helped him get his career back on track. The couple have been married since 2012.
Brown refers to Etheredge-Brown as his "rock." He says without her and their blended family, life would be a bit harder.
RELATED: How Bobby Brown Inspired Whitney Houston's New Sound With 'I'm Your Baby Tonight'