Bobby Brown on the Deaths of His Children – 'I Feel Guilty'
Bobby Brown's battle with addiction throughout the years is no secret. The New Edition singer is now fully sober but admits that he feels extreme guilt for his children experimenting with drugs and alcohol. Brown lost two adult children, Bobbi Kristina Brown and Bobby Brown Jr. Both of whom had illegal substances in their systems …
Bobby Brown's battle with addiction throughout the years is no secret. The New Edition singer is now fully sober but admits that he feels extreme guilt for his children experimenting with drugs and alcohol. Brown lost two adult children, Bobbi Kristina Brown and Bobby Brown Jr. Both of whom had illegal substances in their systems at the time of their deaths.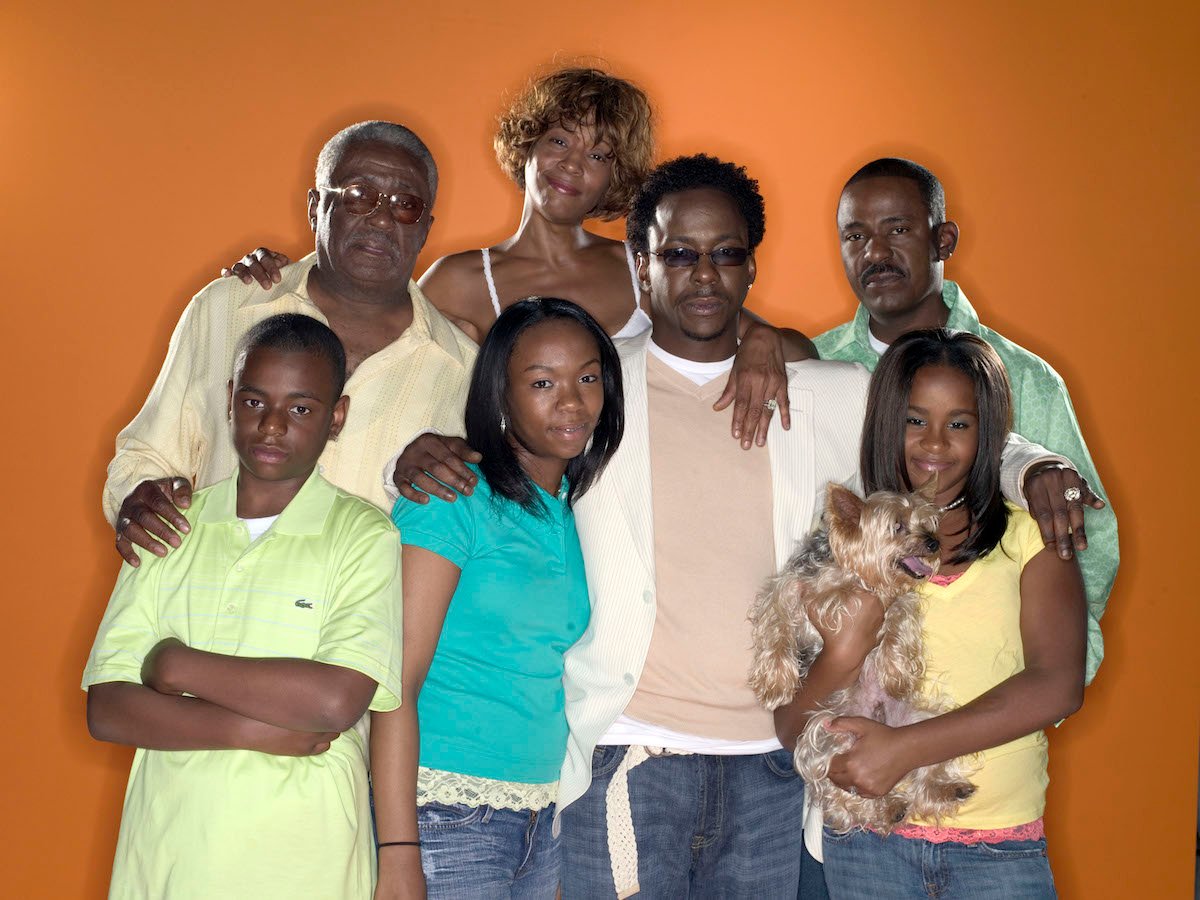 The R&B bad boy grieves the loss of his two children 
Nearly three years to the date of Brown's ex, Whitney Houston's, death, their daughter Bobbi Kristina was found unconscious in a bathtub filled with water. The situation was eerily similar to Houston's, who was also found submerged in a bathtub. Bobbi Kristina never regained consciousness and died six months later in July 2015.
Per ABC News, her autopsy report revealed she died from lobar pneumonia due to her face being immersed "in water complicating mixed drug intoxication." The deadly cocktail mix found included marijuana, alcohol (ethanol), benzoylecgonine (a cocaine-related substance), benzodiazepines (medications used for sedation or to treat anxiety), and morphine. 
Related: What We Know About Bobbi Kristina Brown's Fiance' Nick Gordon's Death So Far
Bobbi Kristina's live-in fiance Nick Gordon was found legally responsible for her death. Witnesses say he physically abused Bobbi Kristina often, even knocking out her teeth. Gordon died of a heroin overdose in 2020.
Sadly, the Brown family would suffer a similar loss when Bobby Brown Jr. was found unresponsive in his LA home in November 2020. His autopsy report revealed that he died from the combined effects of alcohol, cocaine, and the opioid fentanyl.
Bobby Brown says he feels guilt for exposing his children to drugs and alcohol
Burying two children has been painful for Brown. Aside from grief, the immense guilt he feels for their losses at times is overwhelming. 
For Brown, he wants the world to know that his son was not an active user of substances. "He would experiment with different things," he explains in a recent appearance on Red Table Talk. "It wasn't like he was dependent on drugs like when I was in my situation. I depended. I needed it. He was a young man that tried the wrong stuff and it took him out of here."
Brown says exposing his children to drugs and alcohol is linked to their own experimentation with substances.
"I've been through my time and my time played a part in my son feeling like he could test something," Brown says. "I feel guilty about that."
Related: Bobby Brown Never Confronted Nick Gordon About Bobbi Kristina or Whitney Houston's Deaths
He shares similar sentiments regarding the death of Bobbi Kristina, admitting she witnessed more than she should have when he and Houston were raising her in the throes of their addictions.
"She saw firsthand things that were wrong and Bobbi Kristina was a super-intelligent, bright, not wanting to be like her mom or myself," Brown said. "She, unfortunately, was stuck in a relationship – an abusive relationship – with a man – with a boy I should say – that basically controlled her to the point that her life was taken."
Brown maintains his belief that Gordon is responsible for the deaths of Bobbi Kristina and Houston. He says Gordon supplied the mother and daughter with drugs. Brown expresses remorse for not being aware of the abuse Bobbi Kristina was suffering at the hands of Gordon. 
Thankfully, Brown has taken his sobriety seriously. He says he's been sober from narcotics for 19 years, and nearly one year sober from alcohol.