What Bobby Brown Says Ruined His Marriage to Whitney Houston
The public did not understand Whitney Houston and Bobby Brown's relationship dynamic, both both say they were madly in love. Brown says outside influences ruined their marriage.
Bobby Brown and Whitney Houston will always be one of entertainment's most legendary couples, for good and bad reasons. Their 14-year marriage was riddled with tabloid fodder, but it was clear their love was real, even if at times it was toxic. In a new docuseries, Brown is speaking in detail about what he says led to their split.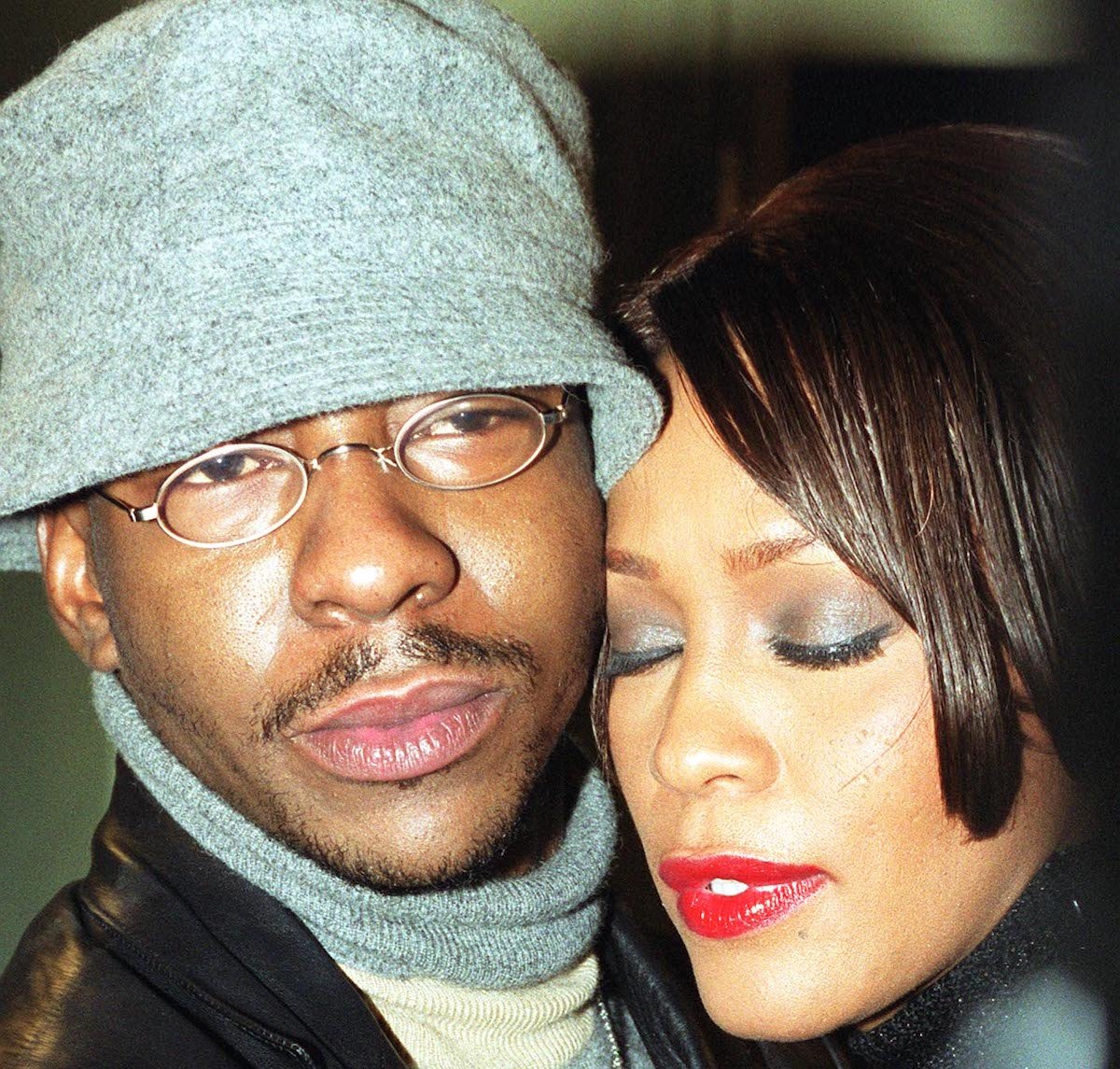 Bobby Brown believes substance abuse issues and outside influences are to blame
Brown has been open about his struggles in a memoir, Every Little Step, as well as two BET mini-series. Now, he's delving even deeper in a new 12-part docuseries set to air on A&E. The first two parts of the series are a documentary about his life and career, while the other 10 parts follow Brown and his family in a reality television-style series. In the show, Brown gets real about what he says led to his split with Houston.
Production insiders told The Sun they believe Brown's openness about Houston will "finally go some way to showing the world Bobby's remorse, battles to stay sober and regrets." Brown has been largely blamed by the media and certain members of Houston's family and entourage for her demise, though the singer and her brother admitted that she did drugs before ever meeting Brown.
The production source added that Brown "has never been more frank" about the demise of his life with the "Saving All My Love For You" singer. "This is Bobby at his most candid really delving deep into the emotions, regrets and tragedies – and talking so openly about Whitney," they noted. "Bobby admits that their lives were destroyed by addictions rather than loathing each other. Certainly, they both hoped that things would not turn out differently. These interviews certainly paint a different light on what the world may feel was the true nature of Whitney and Bobby's life. Moments are truly heartbreaking. His public image as a bad boy is likely to be rethought too."
The singer's new show features an emotional visit to the gravesites of his famous ex and their daughter
Brown and Houston shared one child together, Bobbi Kristina Brown. Bobbi Kristina died eerily similar to her mother just three years after Houston's unexpected passing. In one episode of the upcoming 12-part documentary series Brown pays what he calls a rare visit to their gravesites in New Jersey. Bobbi Kristina was buried on the same grounds beside her mother and grandfather, John Houston.
"When the cameras were following me, I didn't want to let anything get in between my life and what I was doing," Brown said in a recent interview with Entertainment Tonight with his new wife, Alicia Etheredge-Brown. "So, I just wanted the cameras to follow me wherever I was going. That day I happened to be going to the gravesite."
Etheredge-Brown has been a big part of helping Brown heal, even helping him open a safe haven and hotline for young women who are victims of domestic violence in Bobbi Kristina's honor. "We also did our best to make that moment his moment. It was very emotional for both of us," she added. 
In a preview for the series, Brown says that he's dealt with "so many losses in his life, but I try to remember all the good parts. Through meditation, prayer, and therapy, I've been able to push on from the past." The source also added: "Bobby has never had the strength to pay his respects at the graveside of his ex-wife and their daughter. Those moments are powerful – filled with a lot of tears. It is heartbreaking."
Per A&E, the series chronicles Brown's life with Etheredge-Brown and their children as he dedicates himself to several business ventures, new music, as well as a reunion tour with New Edition. Unlike ever before, Brown opens up about his "journey to superstardom and the fallout from his personal struggles with sobriety and the tragic deaths of his two children and first wife, Whitney Houston."