Bobby Brown's Wife Is Over People Asking About Whitney Houston
Bobby Brown will forever be connected to Whitney Houston. The former pair were married for 14 years and share a daughter. Brown has since re-married.
Whitney Houston's marriage to Bobby Brown will always be a beloved memory for their fans. But for the past 10 years, Brown has been married to Alicia Etheredge-Brown. Despite such, because of their very public history, Brown is constantly questioned about Houston. Etheredge-Brown says it's time for the public to move on.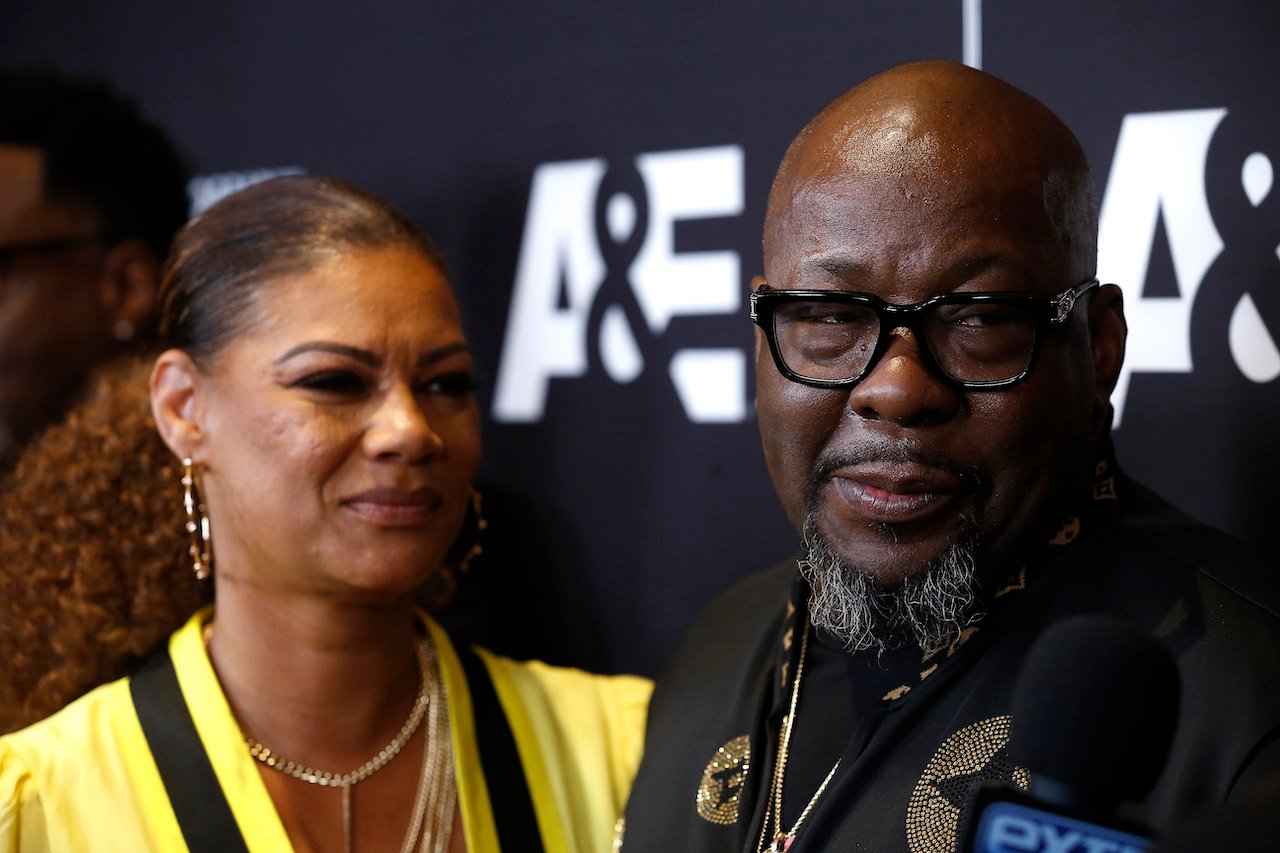 Bobby Brown's wife says it's time for people to stop focusing on his marriage to Whitney Houston
Brown and Houston were married for 14 years and the ups and downs of their union were highly publicized. The New Edition member reconnected with Etheredge-Brown amid his divorce proceedings. He's actually known her as a casual friend since the 1980s. 
"He was fun and crazy and full of energy," Etheredge-Brown told People Magazine of what she remembered about Brown from their initial friendship in the '80s. Brown interjected, noting his "bad boy" persona joking: "I was full of something."
After his split from Houston, Etheredge-Brown says she noticed that the spark within him that she knew him for was no longer there. "He was in a pretty sad place. I saw him dealing with heartbreak. I saw him fighting to get back to his music and to what he loves," she explained.
Eventually, their platonic friendship turned romantic. She even began managing his career. Now, she is happy for their forthcoming reality series on A&E to showcase who he is now and their relationship and family life.
"I am the yin to his yang," she said of their relationship," Bobby and Whitney were their time," she added. "I also came from a place. So knowing that he loved hard and came out the other end and somehow we were meant to be and found each other again, that's what I focus on."  
The couple have been married since 2012
They married in 2012 in Hawaii after dating for 5 years. In a 2016 interview with Robin Roberts, Etheredge-Brown admitted that her family and friends were against her dating Brown due to his public image and history of substance abuse. But luckily, she followed her heart and stood by his side, supporting him through working toward sobriety. She was also Brown's rock when he lost both Houston and their only daughter, Bobbi Kristina, within three years of one another. 
The couple are parents to three children. Their son Cassius was born in 2009, and they welcomed daughters Bodhi and Hendrix, in 2015 and 2016 respectively. 
Their new reality series will showcase their family life
Brown's 12-part docuseries will expose his family life as he balances fatherhood and marriage while expanding his barbeque sauce and seasoning line and reunion tour with his group. Despite opening up their home to the cameras, the couple says there are things that are off-limits.
"There's certain times we can be filmed and certain times that you've got to cut the cameras off," Brown noted. Etheredge-Brown added: "We walked into it of course with caution. We've been approached a few times, but A&E gave us the privilege to produce and have a say in what we're doing. We're really proud of it."