Bobby Flay and his Daughter Sophie's 10 Best Restaurants in New York City According to 'The Flay List'
ARTICLE HIGHLIGHTS
Bobby Flay and his daughter Sophie star find a city's best dishes on 'The Flay List.'
The duo has a long list of favorites when it comes to dining in New York City.
From classe NYC pizza, upscale tacos and burgers this is where you should eat in the Big Apple.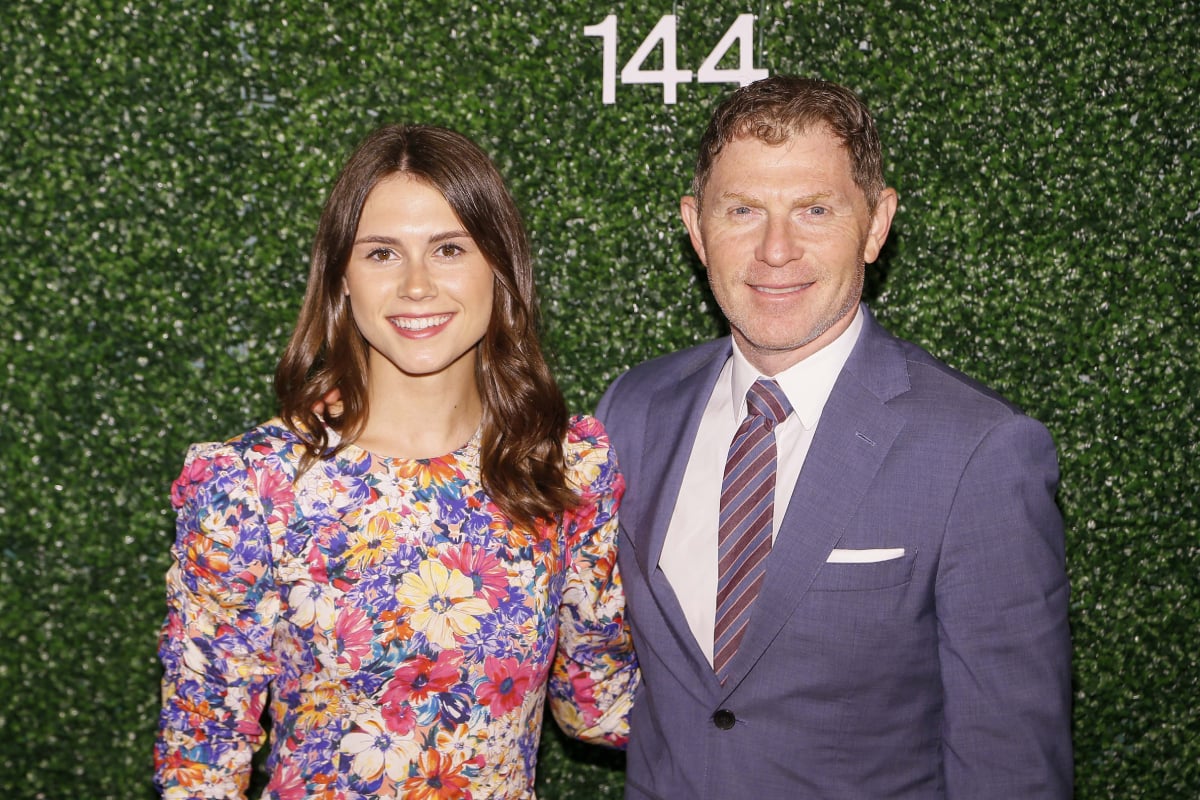 Bobby Flay and his 25-year-old daughter Sophie are the stars of The Food Network series The Flay List. The series follows the father/daughter duo as they travel to various locales looking for the best dishes in the area.
When visiting the Big Apple, they made a long list of favorites. Here are the ten best restaurants in New York City, according to The Flay List.
10. The owner of Ed's Lobster Bar was a judge on 'Beat Bobby Flay'
Fans of Beat Bobby Flay might recognize Ed McFarland as an occasional judge. He's also the chef-owner of one of Flay's favorite lobster spots in NYC, Ed's Lobster Bar. The TV chef and his daughter visited this restaurant during episode 2. The special dishes on the menu include Lobster Roll, Lobster Ravioli, and Oysters.
9. Los Tacos No. 1 is a tourist hotspot inside Chelsea Market
During the premiere episode of The Flay List, Bobby and Sophie visited an authentic taco spot located beneath the Food Network studios in Chelsea Market — Los Tacos No. 1. They make their tortillas fresh in house, and popular menu items include Carne Asada Tacos and Fish Tacos.
8. Quality Eats features affordable steaks
In episode 3, the father/daughter duo visited the casual, modern steakhouse Quality Eats. Bobby and Sophie loved this restaurant because they serve lesser-known cuts of steak with creative sides. This keeps the menu prices affordable. Menu highlights include Broken Wedge Salad, the Don Ameche Steak Sandwich, Corn Creme Brulee, the Cracker Jack Old Fashioned signature cocktail.
7. Bobby Flay's daughter says Black Tap Craft Burgers & Beer serves her favorite burger in NYC
Sophie revealed in episode 5 that the Instagram-famous spot Black Tap Craft Burgers & Beer served her favorite burger in the Big Apple. In addition to the burgers and beer, Black Tap also serves Extreme Milkshakes in four flavors: Sweet n' Salty, The Cookie, Cotton Candy and Sour Power.
6. Joe's Pizza delivers a quintessential New York slice
Sophie's favorite pizza spot to get an authentic New York slice is Joe's Pizza. This family-owned chain has been serving up slices for three generations and they've never changed their recipe. The simple menu offers classic cheese, pepperoni, fresh mozzarella, or sicilian style slices.
5. Sophie Flay introduced her dad to Sweet Chick
Sophie introduced her dad to the creative southern restaurant Sweet Chick during episode 6. The restaurant gets its name from their signature sweet tea marinade. The menu features waffles served with unique flavors of fried chicken like cheesy Cordon Bleu, Buffalo wing, and General Tso's.
4. Bobby Flay craves Wolfgang's Steakhouse
Bobby Flay's favorite steak in New York City comes from Wolfgang's Steakhouse. The TV chef craves their rib-eye and its caramelized crust. He also enjoys the sizzling, thick porterhouse steak.
3. Catch the ferry to Brooklyn for Red Hook Lobster Pound
To check out the seafood spot Red Hook Lobster Pound, Bobby and Sophie took the ferry to Brooklyn. This Flay favorite brings in live Maine lobsters three times a week and serves them up on a classic buttery roll. Special dishes on the menu include the Connecticut Lobster Roll, the Tuscan Lobster Roll tossed with basil vinaigrette, and Crab Dip.
2. Oxomoco has a Michelin Star
Sophie's favorite tacos in the city come from Oxomoco. This upscale taco spot is located in Brooklyn's Greenpoint neighborhood and has earned a Michelin Star. All of the dishes served at Oxomoco are cooked over a wood fire, and the blue corn tortillas are made in house. Special dishes on the menu include Smoked Mango, Hamachi Rhubarb Agua Chile.
1. Bobby Flay has spent a lot of time at Blue Ribbon Brasserie
In episode 6, Bobby and Sophie visited the Blue Ribbon Brasserie, a popular hangout for NYC chefs. Bobby spent a lot of time at this restaurant as a young chef. He enjoyed popular menu items like the Sweet and Spicy Catfish, the Beef Marrow & Oxtail Marmalade, and the tender fried chicken.
Episodes of The Flay List are available to stream on Hulu.
RELATED: Did Bobby Flay Leave 'Iron Chef' or Was He Fired After This Controversial Stunt?