Bobby Flay Refuses To Cook This 1 Course on Thanksgiving: 'It's Just Too Hard'
Bobby Flay is one of the many Food Network stars and celebrity chefs who knows a thing or two about cooking Thanksgiving dinner. But even Flay, a restauranteur and former host of Boy Meets Grill, knows he can't do everything when it comes to the holiday. That's why the 55-year-old skips one course and leaves it to guests to prepare. 
Bobby Flay wakes up at 2 a.m. to start cooking Thanksgiving dinner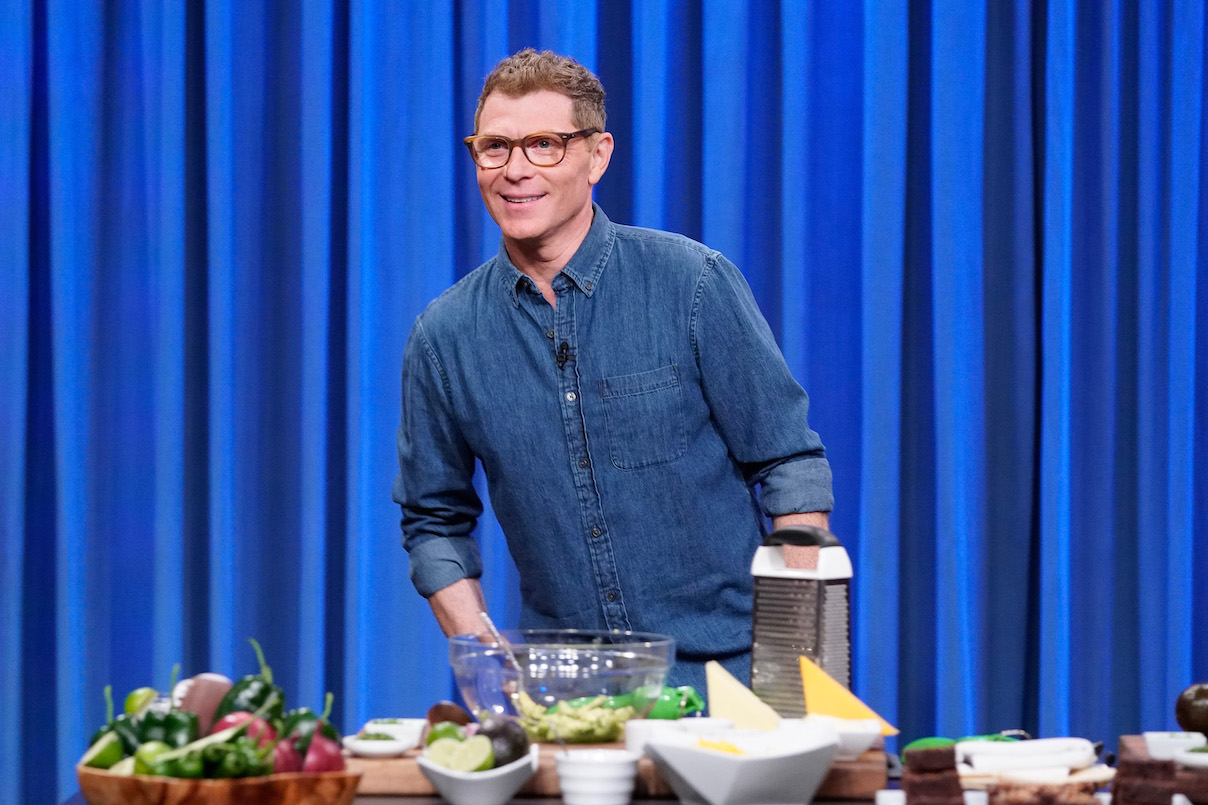 Asked by Food Network whether or not he gets up at 4 a.m. on Thanksgiving morning, Flay revealed he rises even earlier. He gets up at 2 a.m. to start prepping the turkeys for his Thanksgiving dinner. 
"I usually cook for, like, 50 or 60 people, so I have to get the turkeys in the oven right away so I can get the turkeys out of the oven so I can start cooking everything else," he said. 
He cooks two 30-pound turkeys and selects a theme "that has to do with an occurrence that has taken place in the world." While the birds are in the oven, the Iron Chef America winner preps other food. 
"I can do other things while the turkeys are roasting: I can start making the dressing and the cranberries and all the side dishes," Flay said. 
The celebrity chef doesn't make dessert on Thanksgiving
Don't expect to find Flay making pumpkin and pecan pies from scratch on Thanksgiving. The chef skips making dessert altogether on Thanksgiving, he told Food and Wine in 2017. 
"I don't want to make dessert; it's just too hard with everything else going on," he said. "When you're the chef, the pressure is always on."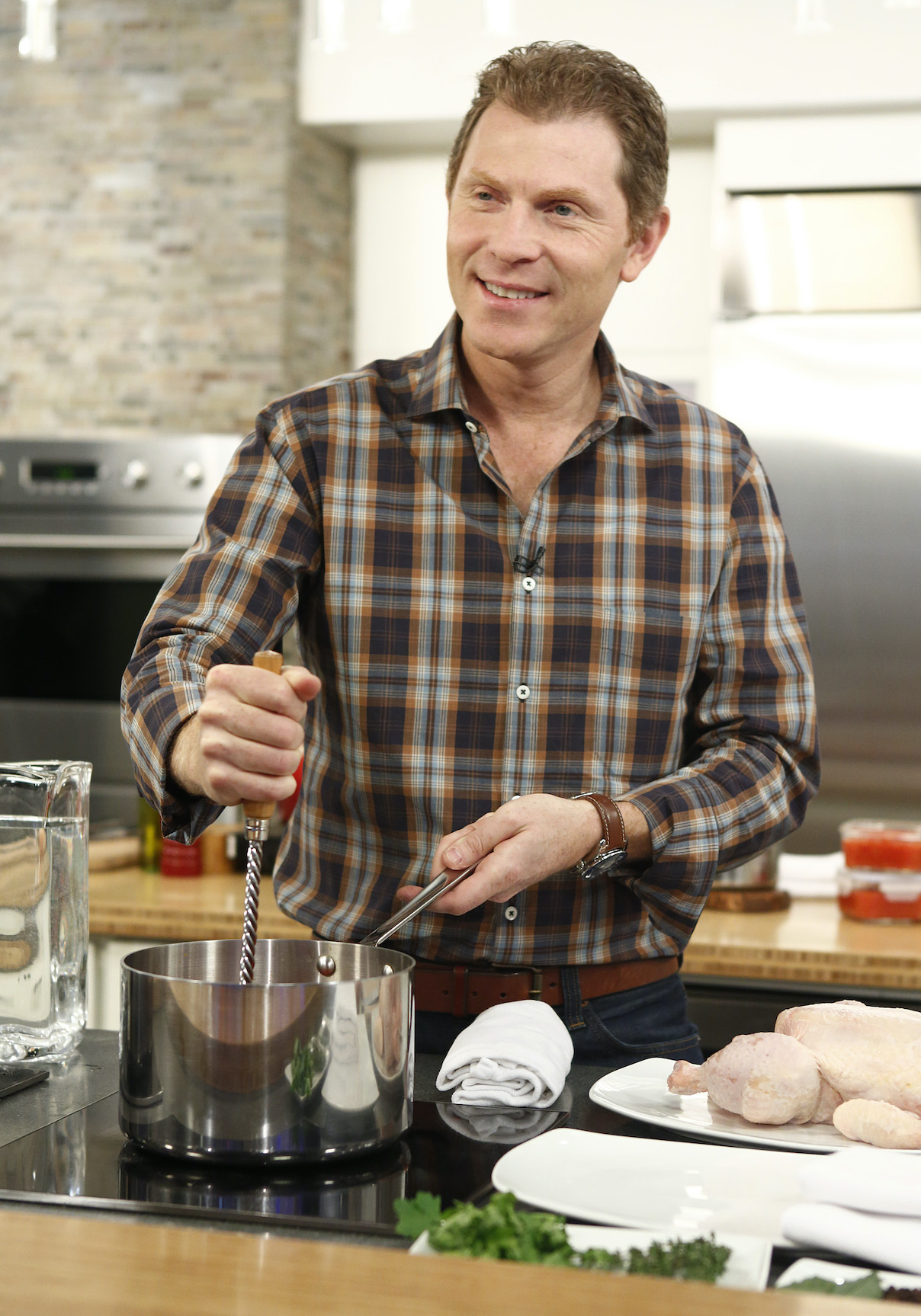 Just because Flay doesn't make something sweet on Thanksgiving doesn't mean his feast is without dessert. He skips making dessert himself and leaves it to guests, who he also asks to supply the wine.
Pro tip: He assigns each guest a certain bottle of vino so he doesn't end up with 20 bottles of red wine and 4 of white. Flay no longer makes cranberry martinis for Thanksgiving because, as he said, " It's a bad idea. By 6:30 p.m. people are like, walking into walls."
Thanksgiving dinner is still challenging for Bobby Flay
Even Flay admits Thanksgiving dinner is a tough feat to pull off even as a celebrity chef. He told Food Network what he finds most challenging year after year, which is making sure all the food is hot when it's time to eat. 
"The hardest part for me is getting everything hot to the table," Flay said. "I think that's everybody's big issue." 
His solution? Chicken stock. "A lot of the things I can rewarm with hot chicken stock, and that kind of helps a lot of it."
MORE