Bobby Flay Reveals His Thanksgiving Mashed Potato Hack
Celebrity chef Bobby Flay looks forward to a full house every Thanksgiving. Hosting the food-laden holiday, Flay knows all the shortcuts to preparing a scrumptious spread without having to make guests wait too long. Much to the delight of home cooks now in the throws on turkey day prep, Flay is sharing this time-saving (and delicious) hack for a side dish favorite.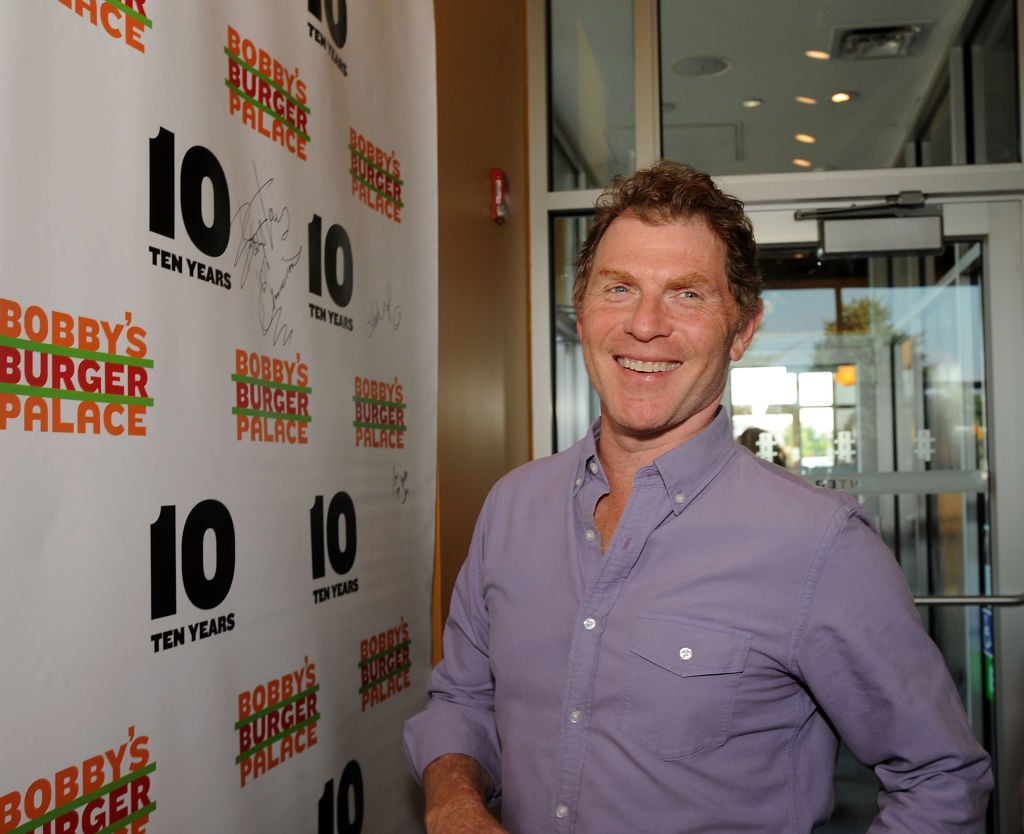 Home for the holidays
Flay relishes the opportunity to host Thanksgiving each year, inviting 40 to 50 guests to his home for the beloved holiday, according to Food & Wine. The culinary guru incorporates a theme in his menu to reflect current events from throughout the year.
"It might sound corny, but I always try to do something as a conversation piece, giving thanks and taking a moment to talk about something that occurred over the year," he said. "Some people say grace at the table, and we just talk for a couple of minutes about people who are in a less good place than we are at that very moment. Then eating ensues."
Heck of a hack
Mashed potatoes seems like a simple dish to prepare, but seasoned chefs know there is more to the sumptuous side than blending a few spuds. Potential pitfalls include making them too thin, too bland, or (perish the thought) too lumpy.
Flay, who owns a plethora of restaurants, favors Southwestern cuisine and offers a recipe to implement those flavors in the Thanksgiving side dish. "There's a mashed potato dish that actually is inspired by [Mesa Grill]. I make a big bowl of mashed potatoes and then I make a well in the middle, and we put a big vat of green chili queso sauce in the middle," he revealed, as reported by SheKnows.
Generously sharing the entire recipe with the Food Network, Flay provided the detailed instructions and a list of fresh ingredients including roasted poblano peppers, chopped cilantro, milk, cream, Monterey Jack Cheese, and Parmigiano-Reggiano.
"It's ridiculous…I'm telling you, it's sick," Flay said. "You take a little mashed potato, you take a little queso… No matter what I'm doing that year, theme-wise, people are like 'the mashed potatoes are gonna be there, right?'"
More hack hints
The culinary guru shared some more ingenious tips to liven up a Thanksgiving dinner. Sticking with his Southwestern flavors, Flay recommended using chilies to liven up dishes on the turkey day table.
"The poblano chili is a good starter chili for people that aren't really well versed in them, because it's got a great pepper background flavor but it's not too spicy," Flay advised. "Roasted poblanos work really nicely."
The Food Network star proposed adding to them your other side dishes – liven up your whipped sweet potatoes by stirring in a handful, toss them into your cornbread dressing to give it a kick, or try throwing a few into your green bean casserole for some spice. Flay also suggested using chili to elevate the star of the meal.
"You can buy all sorts of chili powders to put on the outside of your turkey, and use that as a red chili crust that's not too spicy," Flay explained. "You just put it with the salt and the peppers and put some red chili powder in there too and it works really nicely."
Though Flay enjoys preparing the annual anticipated feast, he does ask his guests to bring beverages, including red and white wines, as well as a sweet treat to top off the meal. "I don't want to make dessert; it's just too hard with everything else going on," he said. "When you're the chef, the pressure is always on." 
Anyone at Flay's Thanksgiving table is sure to have a memorable meal!