Bobby Flay's 'Healthy and Tasty' 20-Minute Salad
Bobby Flay's Bulgur Salad is a twist on traditional tabbouleh reviewers find irresistible thanks to a homemade vinaigrette dressing.
He may be known for his knowledge of grilling but Bobby Flay's Bulgur Salad deserves some love too. Not only is the dish versatile but it's simple to make. Serve it as a side to one of the celebrity chef's many barbecue dishes or eat it alone. However it's served, chances are it's going to appear time and time again throughout the summer and the rest of the year.  
Bobby Flay's salad is a simple combination of vegetables, homemade dressing, and bulgur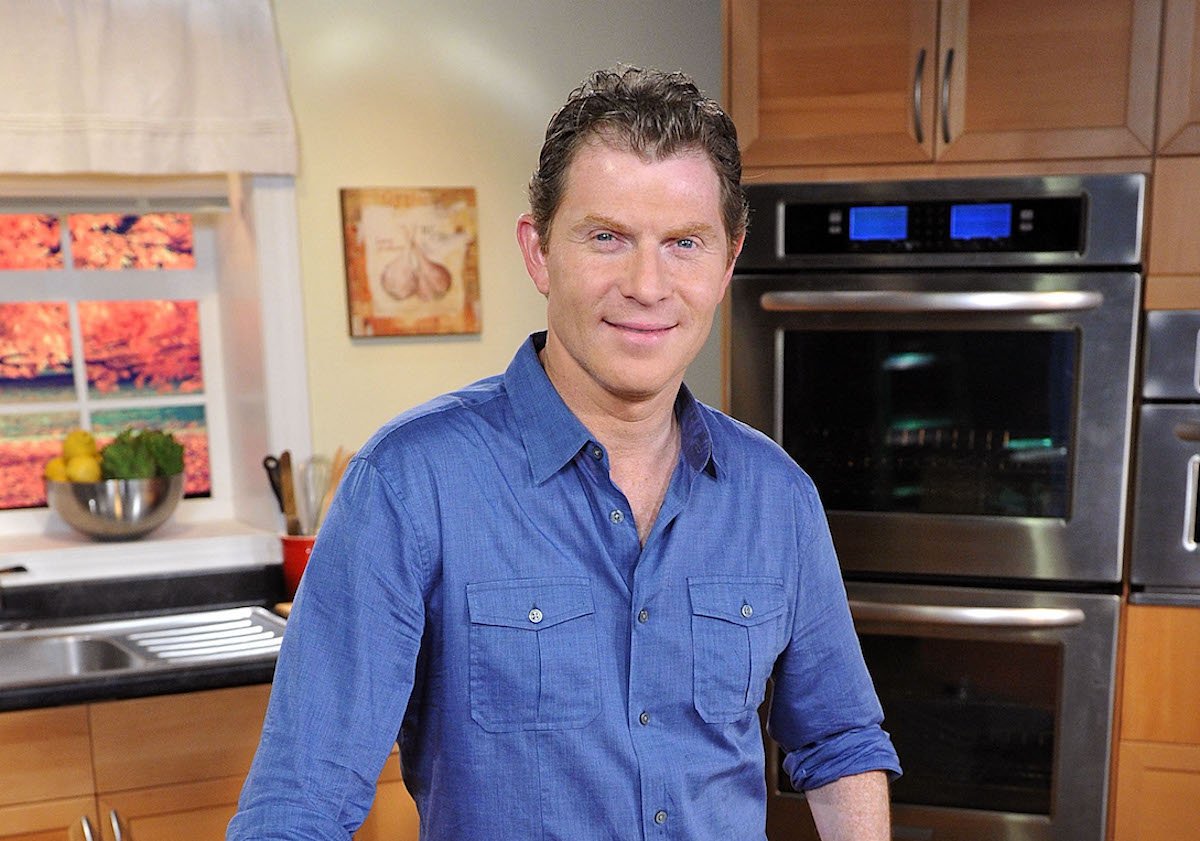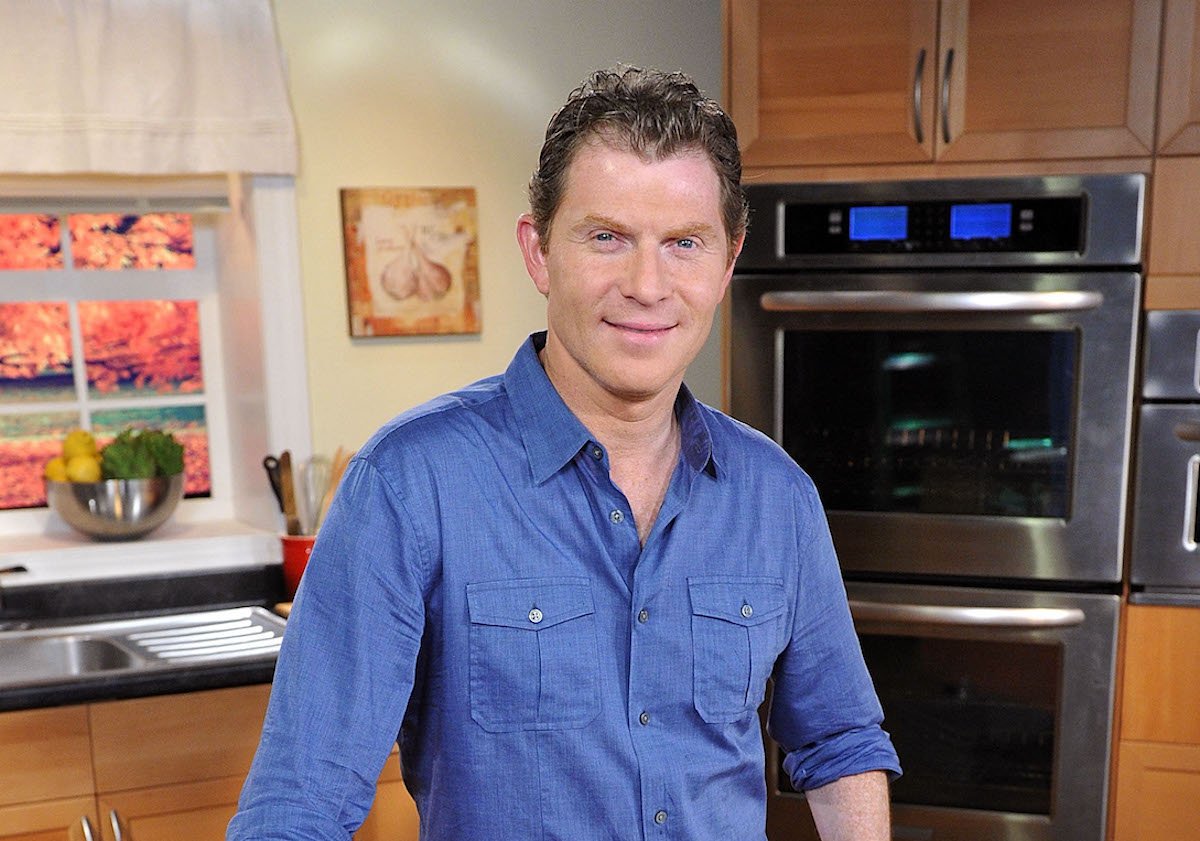 Although he's left Food Network, the cookbook author's recipes and TV shows he created during the decades-long partnership still remain. During an episode of Boy Meets Grill he once described his Bulgur Salad as "healthy and tasty". 
The bulgur, he said, is a "great canvas for really big flavors." That's exactly what he does with the recipe. He puts flavor-packed ingredients, such as fresh herbs, in a bowl. 
For even more flavor he combines it with a homemade vinaigrette. What he's left with is a salad that's easy to make, versatile, and definitely not short on flavor. Follow Flay's recipe exactly or use whatever ingredients are on hand for a variation on the original. 
To save time, chop the vegetables and herbs ahead of time. Another option is to cook the bulgur in advance. That way, all that's left to do when it's time to serve is make the vinaigrette and toss everything together. 
Make Bobby Flay's Bulgur Salad in 20 minutes
Flay's Bulgur Salad is a great option for when time is short because, according to Food Network, it takes 20 minutes to make. 
Step one is cooking the bulgur or cracked wheat. Flay's recipe instructions call for putting it in a large bowl, pouring in boiling water, and letting it sit, covered, for 15-20 minutes. 
In the meantime, the rest of the salad can be assembled. That means chopping red onion, green onions, tomatoes, and fresh herbs including parsley and mint. 
Then it's time to make the dressing. Flay puts freshly squeezed lime juice into the base of a blender with honey (he uses the buckwheat variety), a chopped serrano pepper, and chopped green onions. 
With the blender on, Flay slowly pours in canola oil until the dressing emulsifies. A dash of kosher salt and freshly ground black pepper and it's done. 
When the bulgur's tender, Flay drains any excess water and puts it in a large bowl with the chopped vegetables. After quickly stirring everything to combine the cookbook author drizzles the dressing over the top. One more final toss and Flay's Bulgur Salad is ready to serve. 
Reviewers love Flay's salad recipe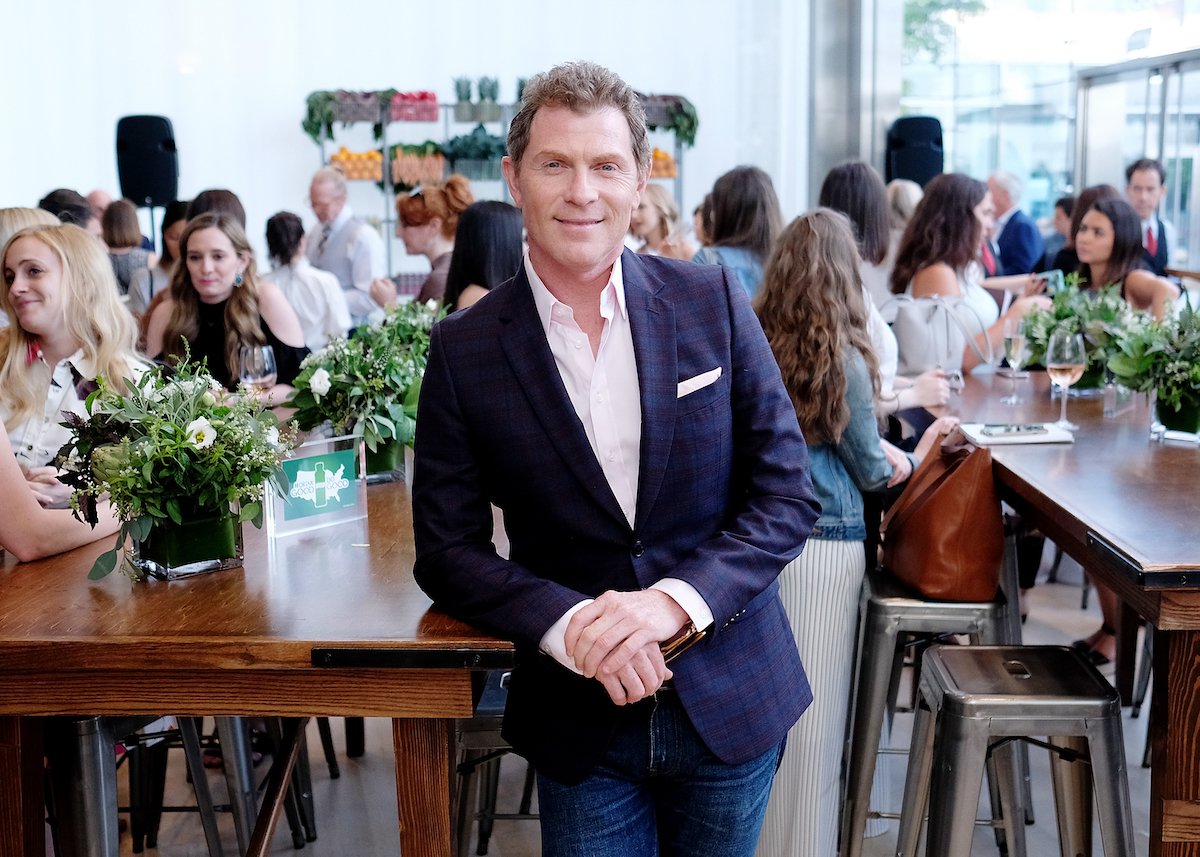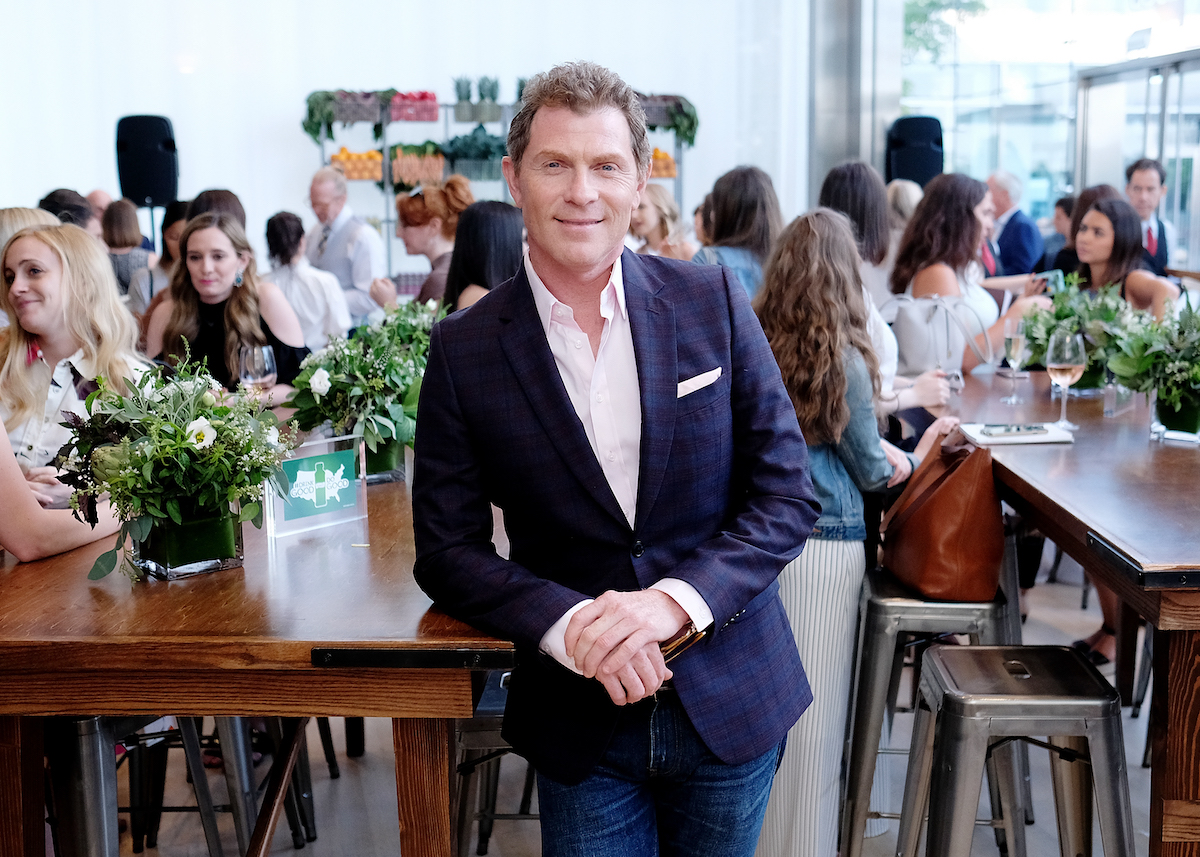 It may not be one of his most popular burger recipes but Flay's Bulgur Salad is a hit with fans. At the time of writing, the recipe averages five stars. 
Reviewers love it not only for how easy it is to make but for the overall taste too. One reviewer called it "so delicious and healthy," saying they'll be making it again. 
Additionally, reviewers praised the dressing for Flay's Bulgur Salad, referring to it as "so flavorful" and irresistible on its own.
Overall, reviewers loved the combination of the bulgur, dressing, and vegetables. "I just made this and it's simple, healthy, and delicious," wrote a reviewer. Another called it "wonderful," saying although they've made only a few salads with bulgur, they've tried many, and Flay's is "the best."
Another reviewer praised the Food Network star's "talent for combining flavors," saying after taking a bite of Flay's Bulgur Salad they're done making "regular old" tabbouleh.