'Bob's Burgers': 5 Surprising Facts About the Cast
Bob's Burgers is one of the most popular animated sitcoms on TV at the moment. The show is currently in its 10th season on Fox, and it has a well-established fan base. Being 10 years in the making, there are a great deal of interesting and surprising facts about the cast of Bob's Burgers.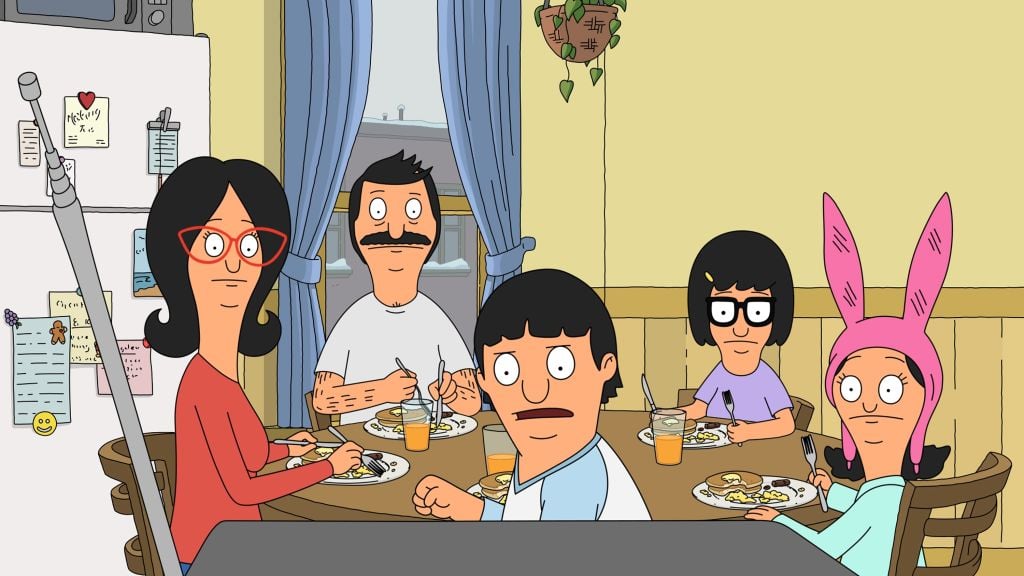 H. Jon Benjamin does not read the scripts before recording
In Bob's Burgers, Benjamin plays Bob Belcher. During a 2015 interview with Variety, Benjamin revealed he doesn't read the scripts before recording for the show.
"I am so poor at planning that I don't even read the scripts. And I have plenty of time to do that, but it's just pure laziness. Animation is perfect for me — somebody who is supremely lazy and makes many mistakes," the actor told Variety.
The cast record 'Bob's Burgers' together
One thing that sets the cast of Bob's Burgers apart is that the cast all record their lines together. Typically, in animated shows and features, cast members record their lines separately. Loren Bouchard, the creator of Bob's Burgers, has the cast record together to create a realistic dynamic even though the cast all work from different cities around the country.
"…'Bob's Burgers,' we record as a group, so we do everything together unless somebody's not available," Benjamin told Variety.
Tina Belcher is voiced by a man
Tina Belcher is voiced by Dan Mintz, a comedian, writer, and actor, and he has voiced the character since 2011. As a voice actor, he has played characters in Adventure Time, The Awesomes, and Abby Hatcher, Fuzzly Catcher. Mintz has also appeared in John's Mulaney's sitcom, Mulaney, Silicon Valley, and The Goldbergs.
RELATED: You Won't Believe Who Plays Tina on 'Bob's Burgers'
"I was worried I wouldn't know how to play a female character, but actually because Tina is so kind of straightforward, I think she is easier to play for a man," Mintz said. "She's just attracted to this and knows what she wants."
Mintz was originally hired to voice Tina because Tina's character was going to be a boy. Even when the creators changed the character to be the Belcher's oldest daughter instead of the oldest son, Mintz was kept on for the role.
Meryl Streep is friends with a 'Bob's Burgers' voice actor
Kevin Kline is the voice of the Belcher's landlord Calvin Fischoeder in Bob's Burgers. The famous actor has won an Academy Award, and he first co-starred with Meryl Streep in Sophie's Choice in 1982. Since then, Kline and Streep have frequently collaborated together.
Not only are Kline and Streep close friends, Streep oftentimes picks Kline up from recording sessions. At the show's 2014 Paleyfest panel, the cast revealed that Streep has never offered to give any of them rides after recording for the show.
The cast and show creator disagree on Bob's burger-making talent
In the show, the family's burger restaurant is a struggling business. While the Belcher family has small triumphs occasionally, their restaurant is not well-known in the show despite Bob's apparent incredible cooking skills.
Off-screen, Benjamin and Bouchard disagree about Bob's burger-making skills. At the 2014 Paleyfest panel, it was revealed Benjamin thinks Bob's burgers are only "mediocre," while Bouchard thinks Bob's excellent cooking makes him "an artist."