'Bob's Burgers' Season 12: Release Date, How to Watch, and Every Returning Cast Member
A beloved animated comedy series is back for another season. Bob's Burgers Season 12 will air this Sunday. The new season will continue to follow the heartwarming and hilarious antics of the Belcher family. The cast and crew of Bob's Burgers worked hard to create new episodes safely through the pandemic.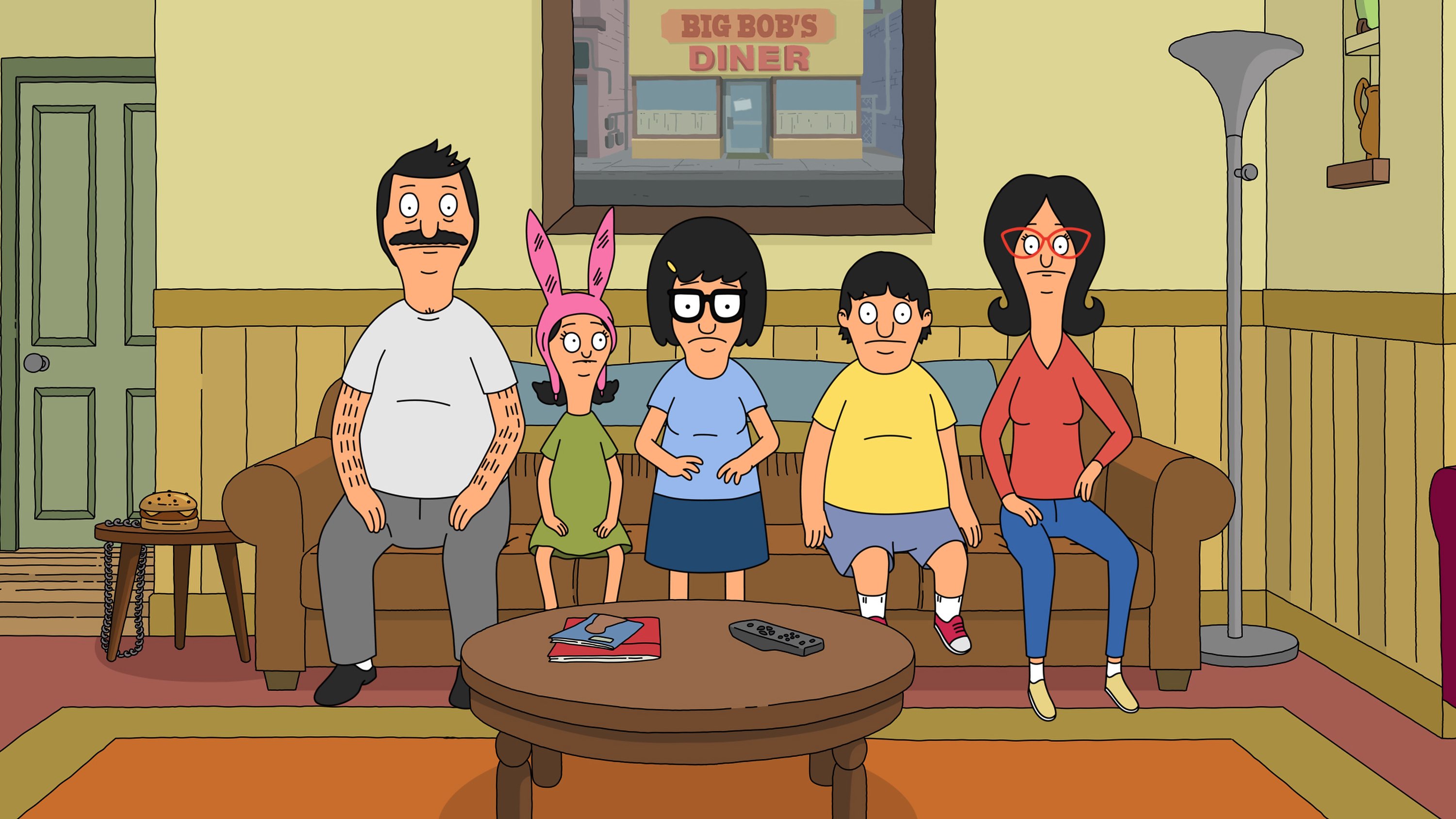 Twelve seasons is a long time for any show to be on air, but Bob's Burgers has managed to remain a quality and funny series. Here's all the information fans need to know about the new season.
What is 'Bob's Burgers' about?
Bob's Burgers first aired in 2011. The animated comedy series centers around Bob and Linda Belcher and their children Tina, Gene, and Louise. The family struggles to keep their burger restaurant afloat in the face of adversity. Bob faces off against the rival restaurant next door, Jimmy Pesto's, and a health inspector out to get him.
RELATED: 'Bob's Burger's': How Much Does Bob Make at His Restaurant?
Some of the funniest parts of the show come from Bob's dry sense of humor, Linda's outlandish personality, and the couple's unique children. The series also features an impressive lineup of guest stars. The kids have gotten into all kinds of trouble throughout the years, from robbing a train to starting a gambling ring in the basement of the restaurant.
Where to watch 'Bob's Burgers' Season 12
Bob's Burgers Season 12 will air Sunday, Sept. 26 at 9/8c on Fox. Luckily, for those that don't have cable, the series is available on several streaming services. Hulu typically posts the series' new episodes the day after they air. Fans can expect season 12, episode 1 to be available on the streaming service by Monday.
Fox's streaming service will likely have the new episode a day or two after it is broadcast as well. TV Guide states that episodes of Bob's Burgers are also usually available to buy or rent on Amazon Instant Video, Vudu, iTunes, and Google Play.
Who is returning for the new season?
Bob's Burgers' focus has always been on the Belcher family, so fans can expect the actors that play them to be returning for season 12. The cast list for the Belcher family in season 12 includes H. Jon Benjamin (Bob), John Roberts (Linda), Dan Mintz (Tina), Eugene Mirman (Gene), and Kristen Schaal (Louise). Recurring characters like Larry Murphy (Teddy) and Andy Kindler (Mort) will also be back for the new season.
Here is a list of other important cast members returning for season 12, according to Best Movie Cast:
David Herman (Mr. Frond)
Bobby Tisdale (Zeke)
Sarah Silverman (Ollie)
Jenny Slate (Tammy)
Brian Huskey (Regular-Sized Rudy)
Laura Silverman (Andy)
Jay Johnston (Jimmy Pesto)
Melissa Bardin Galsky (Ms. Jacobson)
Sam Seder (Hugo)
Megan Mullally (Gayle)
Kurt Braunohler (Logan)
Lindsey Stoddart (Cynthia)
Billy Eichner (Mr. Ambrose)
Gary Cole (Sergeant Bosco)
Wendy Molyneux (Jen)
David Wain (Courtney)
Stephanie Beatriz (Chloe Barbash)
Ken Jeong (Dr. Yap)
Will Forte (Mr. Grant)
Molly Shannon (Millie)
Rory O'Malley (Chad)
Bobs Burgers has brought on a plethora of hilarious guest stars to voice the show's characters over the years. It seems that season 12 will be no different. Polygon reports that show creator Loren Bouchard listed off quite a few names of new upcoming guest stars for season 12 at San Diego Comic-Con. In spite of "lacking any shockingly big names," the outlet reports that the new season "sounds packed with the level of comic and vocal talent that fans of the show have come to expect."