'Bob's Burgers': Who Voices Edith in the Show?
The Emmy nominated FOX show Bob's Burgers is a hit amongst fans for its array of fun and cooky characters. Besides the central Belcher family that the series revolves around, there are also supporting characters with their own personalities and charm. One of the said characters is Edith Cranwinkle, the cranky and always angry craft store owner on Ocean Avenue. The show has an impressive cast list that voices the characters, but who voices Edith?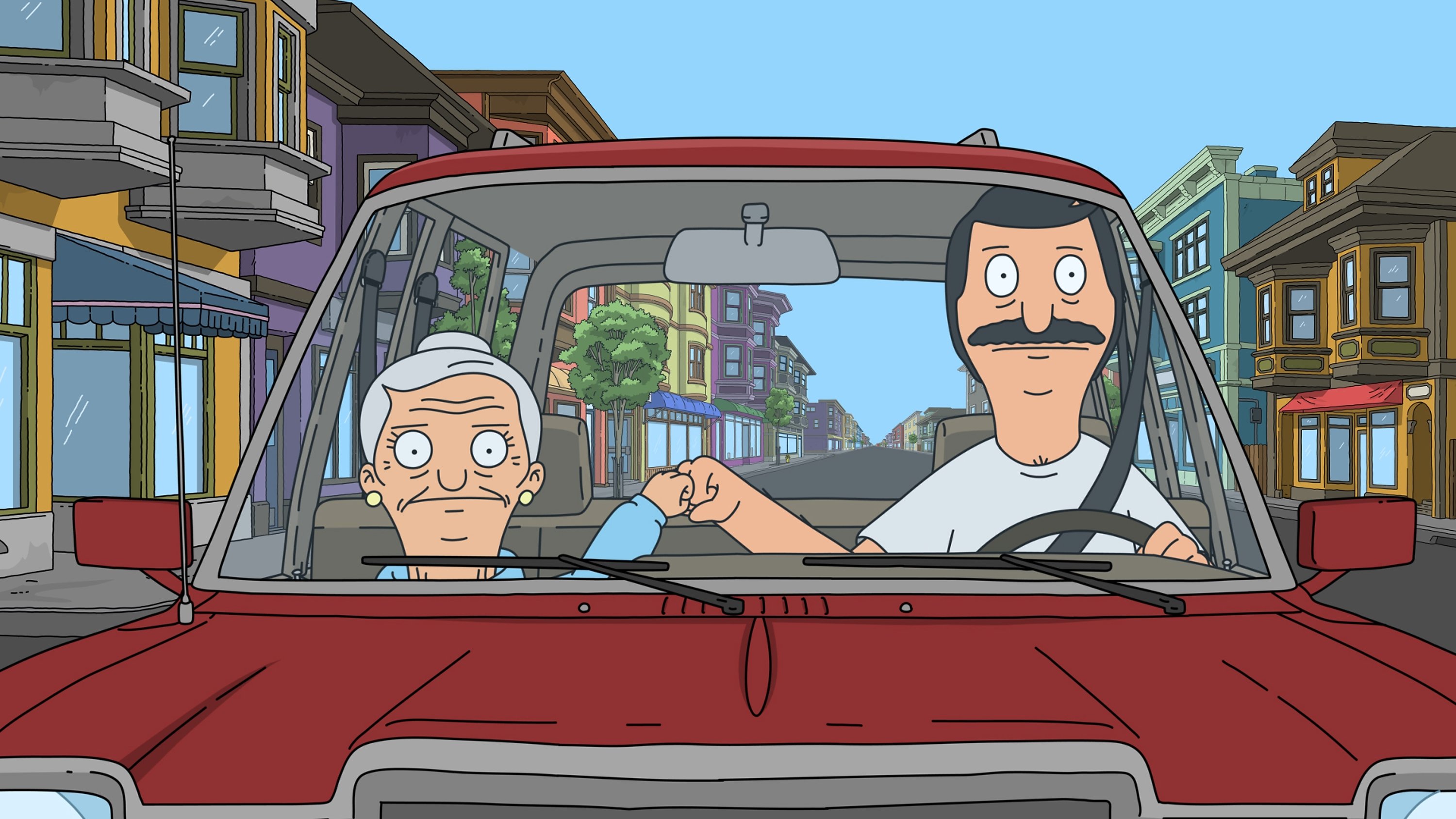 Edith Cranwinkle, the owner of 'Reflections'
The character of Edith made her debut in the episode "Art Crawl" in Season 1 of Bob's Burgers. From the start, the 70-80-year-old woman is known for being "rude," "violent," and favoring short and witty judgemental comments. On the many occasions where she appears, she likes to be argumentative and does not bother with being polite.
Edith and her husband own an art supply store in town called "Reflections" that Edith often boasts is a pillar of the community, despite its obscene prices. At one point in the show, she has it out for Bob (H. Jon Benjamin) and tries to get him arrested for something he did not do. In "Bobby Driver," it's learned that Edith grew up at Wonder Wharf with the local freak show taking care of her, earning her some sympathy.
Larry Murphy voices Edith
RELATED: 'Bob's Burger's': How Much Does Bob Make at His Restaurant?
According to the main cast list on IMDb for Bob's Burgers, actor Larry Murphy voices Edith. At the start of the third production season, Murphy became part of the show's main cast. But Edith is not the only popular character that Murphy voices on the show.
He currently voices the likable yet sometimes bizarre character of Teddy and the recurring character of Gretchen. Teddy has been a show regular since the first season as Bob's most loyal customer and handyman. As the show has progressed, Teddy has had more focal storylines that fans have enjoyed. Fans have even seen his personal dating life unfold.
Fans know Gretchen as the outspoken and flirtatious hairdresser who is good friends with Linda (John Roberts). In some of her episode storylines, she inspires Linda to go on the "skin deep" diet and only eat fruit and vegetable skins. Gretchen even dates Hugo (Same Seder), Bob's sworn health inspector enemy, in "Lobsterfest."
Larry Murphy's other voice roles
RELATED: You Won't Believe Who Plays Tina on 'Bob's Burgers'
It might not be easy to place what other shows Murphy has worked on, seeing as he changes his voice for his on-screen characters. In 2006, Murphy worked alongside his fellow Bob's Burgers co-star, H. Jon Benjamin, in the adult animated series Assy McGee as the title character.
Some of Murphy's most noted work was in 2010 when he voiced the role of Lieutenant Grimes and Aldermach Maggotbone in the animated sitcom Ugly Americans for two seasons. In the 2003 show, The Venture Bros., Murphy voiced various supporting characters such as Monseñor, Bouncer, Fallen Archer, and Zoo Worker.