Body Language Expert Analyzes Prince Harry's 'Mixed Emotions' and 'Odd Moments' in Latest Video
A body language expert analyzed Prince Harry's latest appearance as he addressed the Invictus Games UK team during a surprise video call. Judi James broke down Harry's gestures and facial expressions in the video, pointing out how he showed "mixed emotions" and "some odd moments."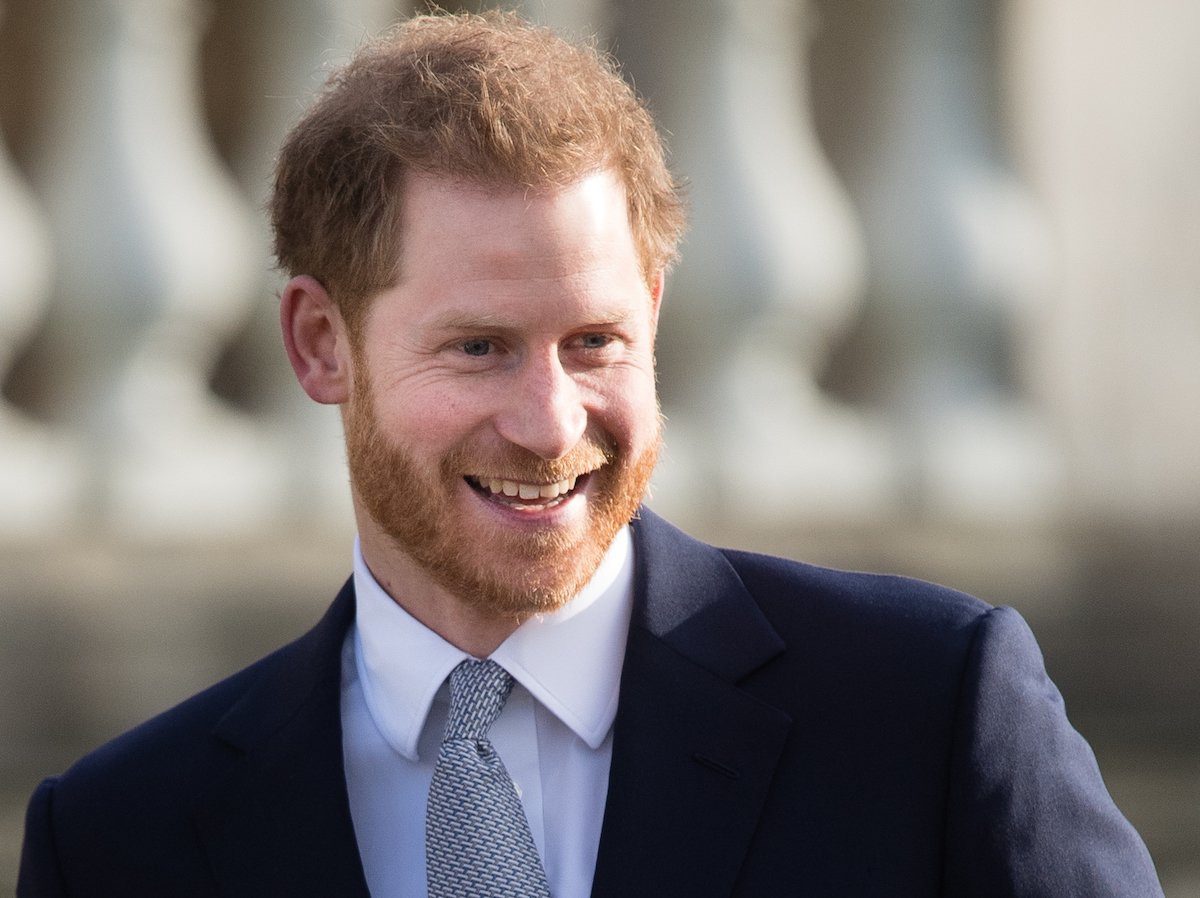 Prince Harry spoke with Team UK before the Invictus Games
Harry spoke with members of Team UK during their final training camp before the Invictus Games. "For a lot of you, you've already, as far as I'm concerned, you've already won gold by just getting to this point," he told the team.
Harry added, "The fact that you are sitting there now wearing that strip and you are able to wear the Union Jack on your arm again, that means so much to every single one of you."
He also asked if his former royal army physical training corps instructor Vic Wales was in the crowd. "Is my PTI from Sandhurst in here somewhere?" he said.
Harry marveled, "I can't believe after, how many years, 15 years, our paths are about to cross again. You used to shout at me so much."
When she told Harry he needed it, he couldn't disagree. "I needed it. Yeah, cool. That's also fair enough."
Body language expert points out Prince Harry's 'mixed emotions' that were on display
Body language expert James provided her analysis of Harry during the video call, telling Express how he exhibited "mixed emotions."
"Harry's body language here suggests mixed emotions. He is strongest towards the end when he becomes more serious to deliver his motivational and patriotic message that probably gets the best response from the audience," James pointed out.
She noted, "In rather more 'royal' mode for this part, the response from his audience does seem to be a reminder of the asset to the firm he could have been, had he stayed in the UK."
Prince Harry also showed anxiety and even 'odd moments,' the expert said
James shared that Harry also seemed to display anxiety. "For the rest of his chat, he shows signs of being slightly less assured, with some signals of inner anxiety despite the fact he is speaking to the people he champions in the cause he adores," she said.
Prince Harry also shows "surprise and delight" about the response he received. "This might be regret at not being there with them, but when he first appears he looks genuinely surprised and excited by his keen reception, falling back in his seat and mirroring the response of the people in the back rows by raising his arms in the air as his mouth falls open and his eyebrows rise up in surprise and delight," she observed.
James also looked at one nervous gesture Prince Harry displayed. "After this, there are some odd moments," she said. "He asks a question and as he listens to the answer he licks his lips before biting his lower lip in a gesture of nervousness."
The expert continued, "With the next answer, he pushes his tongue into the side of his mouth before raising his hand to wipe it across his mouth."
James added, "His next question sounds prompted by personal feelings: 'Are you nervous?' Harry gets a good answer to this question but then seems to forget he's asked it as his next question is the same: 'Are you excited or nervous?'"
Overall, James shared how Prince Harry might have had some anxiety but it was clear that, as the founder of the Invictus Games, it's important to him. "He is much stronger on the banter and overall, despite suggestions of anxiety, is clearly joyful about supporting the cause that is closest to his heart," James explained.
RELATED: Meghan Markle's 'Cringe' Gesture at Event With Prince Harry Exposed Her Insecurity, Body Language Expert Says