Body Language Expert Analyzes the Way Meghan Markle 'Pushed Prince Harry Away and Walked Off' After TV Kiss
This is what a body language expert has concluded after Meghan Markle "pushes Prince Harry away and walks off" following their kiss onstage at the Invictus Games.
Over the years fans have seen Meghan Markle and Prince Harry being very affectionate with each other such as with their hand-holding and even a few smooches here and there. But after their TV kiss at the Invictus Games, a body language expert is seeing things in a different light.
Here's what that expert had to say about the Duchess of Sussex "pushing her husband away and walking off" after their lip lock.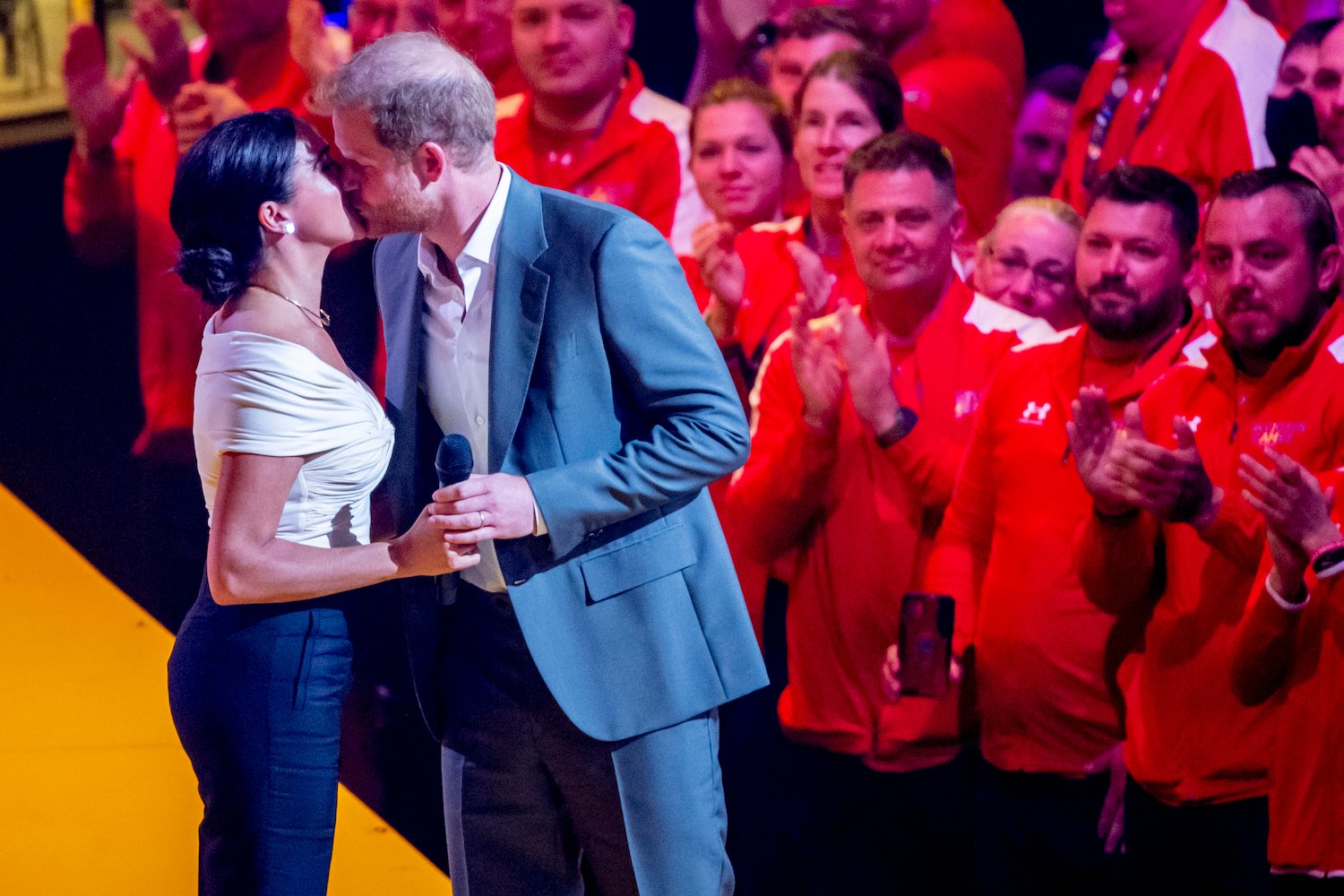 Meghan introduced Prince Harry at the opening ceremony and the pair shared a kiss onstage
On April 16, 2022, the Invictus Games kicked off in The Hauge, Netherlands. A number of countries broadcast the events as well as the opening and closing ceremonies on TV. During the opening ceremonies, Meghan introduced her husband.
"I could not love and respect him more and I know that all of you feel the same, because he is your fellow veteran, having served two tours of duty in Afghanistan and 10 years of military service," she told the audience made up of servicemen and women. "He's the founder of the Invictus Games and the father to our two little ones, Archie and Lili. Please welcome my incredible husband, Prince Harry, the Duke of Sussex."
When Harry got to the stage he briefly kissed his wife and many reacted on social media calling it a sweet moment. But not everyone agreed.
Body language expert explains why Meghan 'pushes him away and walks off' 
Body language expert Louise Mahler spoke to Australia's Sunrise program after analyzing the onstage kiss and Meghan's behavior immediately after. She pointed out that the duchess "pushes [Harry] away and walks off" following their smooch.
"The kiss … she has all the rhetoric but none of the body language of somebody who is actually affectionate," Mahler opined (per Express). "When he walked up, you would think you would lean forward and put your hands into a cuddle. Instead, she put her hands flat on his chest and stood bolt upright."
The expert added: "He then kissed her but she pushes him away and walks off."
Expert says Meghan has 'the affection of an alley cat' but is 'so confident as a performer'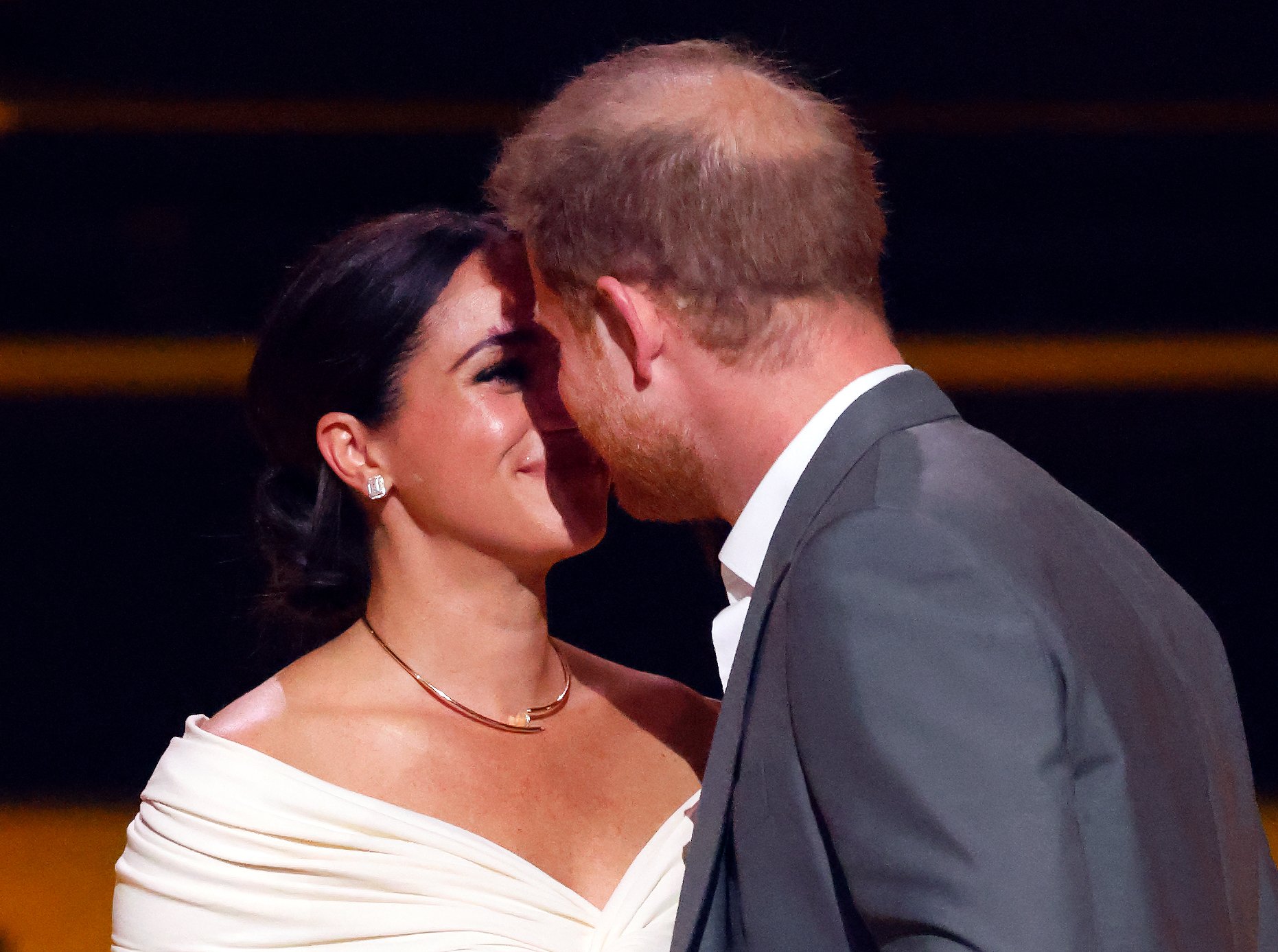 Mahler concluded her remarks by claiming that Meghan "has all the affection of an alley cat — not much."
However, she did admit that the former Suits star really is a natural and very comfortable onstage saying: "I don't know what she was doing there at the Invictus Games but when she is on stage, she is so confident as a performer."
Meghan was there to support Harry in his role as private patron of the Invictus Games, which sees hundreds of wounded, injured, and sick servicemen and women from 20 countries compete in a week of adaptive sports.