Body Language Expert Points Out Which Iconic Photo of Meghan Markle and Prince Harry Shows They're 'Alone in Their World'
After the public learned about their relationship, Meghan Markle and Prince Harry became one of the most photographed couples in the world. And one of the most photographed royal events was their wedding in 2018.
Here's what a body language expert has pointed out about the couple in an iconic photo from that day.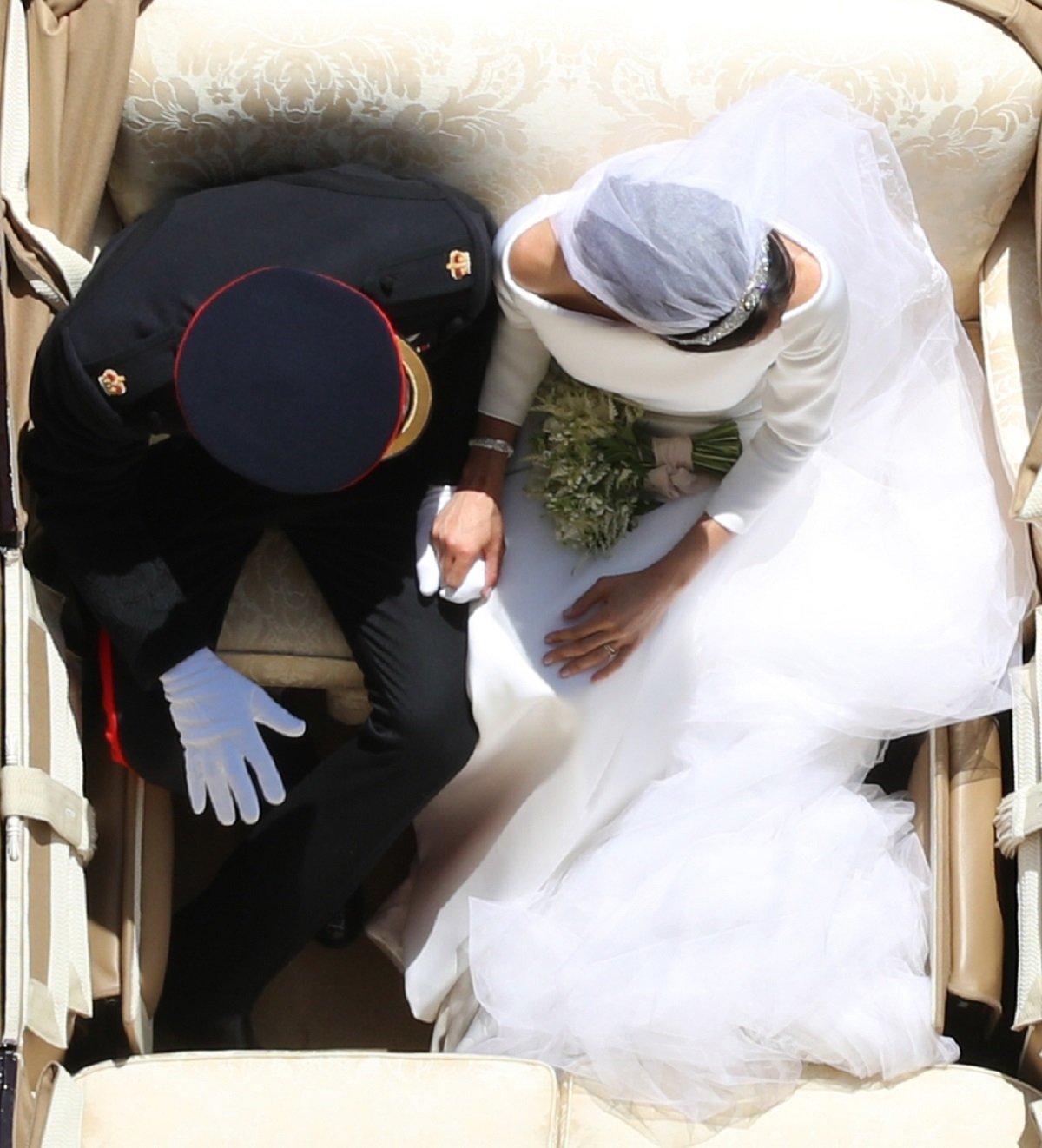 What a body language expert noticed in several photos of Meghan and Harry
Patti Wood is a body language expert and author of Snap: Making the Most of First Impressions, Body Language & Charisma. She has analyzed several photos of the Duke and Duchess of Sussex and noticed how much they focus on each other in most of them.
For example, in a picture taken after they stepped off the plane to embark on their 16-day tour of Australia, Fiji, Tonga, and New Zealand they "take this moment to stop and look at each other," Wood noted.
She told Reader's Digest: "It's really one of many photos in which they're giving each other this mutual gaze as if they've just now realized, 'Look what I've got!'"
What the expert said about the Sussexes being 'alone' in iconic wedding photo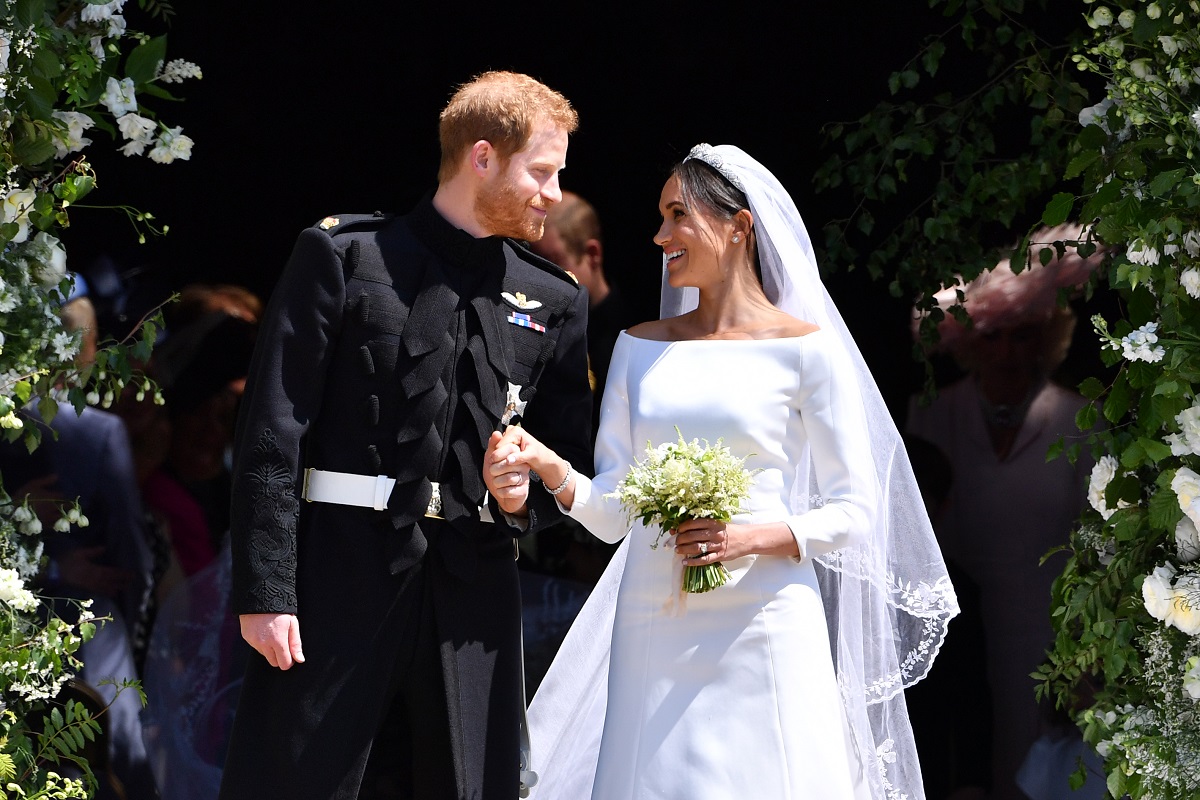 Wood also took a look at a photo taken following their royal wedding outside St. George's Chapel at Windsor Castle on May 19, 2018.
In an iconic photo of the pair taken atop the steps of the church, they are sharing that now-familiar gaze as well.
Wood observed: "It's almost like time stops for them as they pause to connect and lock eyes. In this photo that would be seen by everyone, it is just the two of them, alone in their own world."
Alone no more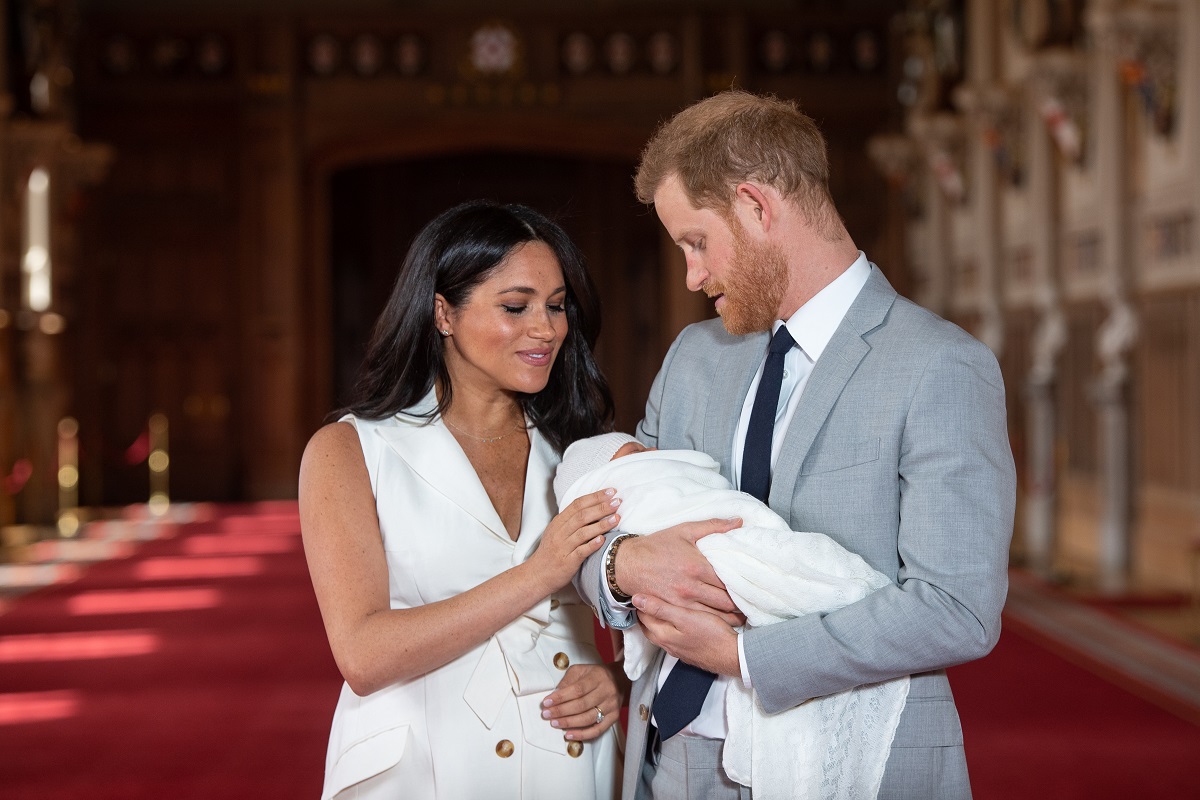 Meghan and Harry aren't alone in their world anymore and according to Wood, the gaze they've always shared with each other shifted to someone else. Less than one year after their stunning wedding, the Sussexes became parents to their son Archie Harrison Mountbatten-Windsor.
Wood explained: "You have the way they are both gazing at Archie, in precisely the same way they have always gazed at each other. It's obvious this burgeoning family is, first and foremost, a family."
In 2021, the duke and duchess added another member to their family when they welcomed their daughter Lilibet Diana Mountbatten-Windsor. A statement announcing her birth on their Archewell website read: "On 4 June, we were blessed with the arrival of our daughter, Lili. She is more than we could have ever imagined, and we remain grateful for the love and prayers we've felt from across the globe. Thank you for your continued kindness and support during this very special time for our family."
Showbiz Cheat Sheet acknowledges conditions and cultures can impact body language and is sensitive to all backgrounds.