Body Language Expert Reveals Which Royal Was Very 'Uncomfortable' During Prince Harry and Meghan Markle's Wedding
A lot has happened since Prince Harry married Meghan Markle on May 19, 2018. Long before the Sussexes' stepped down, moved to California, and made some damning allegations against the royal family, they were all smiles on the day of their royal wedding inside St. George's Chapel at Windsor Castle.
Several members of Harry's family had smiles on their faces during the service as well, but as a body language expert observed, one of the prince's relatives showed that they were pretty "uncomfortable" throughout the service.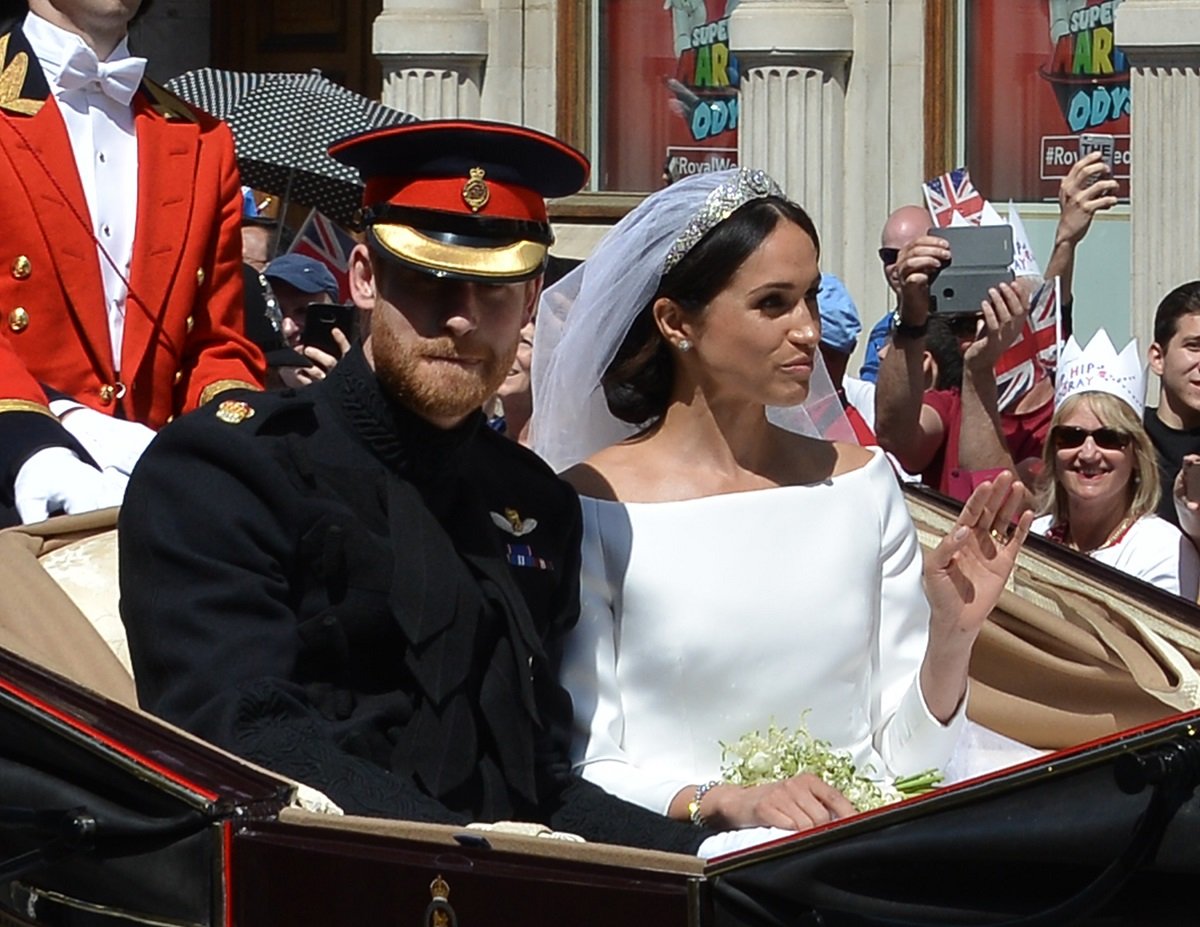 What some of the royals showed through their body language inside the church
Body language expert Judi James analyzed footage from inside St. George's Chapel on the day of Meghan and Harry's nuptials and took note of how some of the royals were acting during the ceremony.
James told Express: "Charles looked every inch the happy dad, being more tactile and more relaxed than usual with his wife Camilla as well as an enthusiastic host for Meghan's mother Doria. If anything, Charles' body language suggested his enjoyment of the wedding was only topped by the utterly joyful bride and groom's."
She added that Prince Harry's cousin, Princess Beatrice, seemed "upbeat" throughout the ceremony but a royal sitting on the other side of the aisle did not.
Expert says this royal was 'uncomfortable' during Harry and Meghan's wedding
James claimed that Princess Anne's daughter, Zara Tindall, showed signs that she was "uncomfortable" during the service.
According to the expert: "Beatrice looked upbeat and playful and her suppressed, rounded-cheek smiles did look like a smirk at times but that fun was probably provided by Zara, sitting on the other side of the aisle.
"Zara was very pregnant and, despite arriving laughing happily with her husband Mike, her discomfort at being wedged into a narrow pew became obvious. Her arms splayed out and she changed position several times while smiling across at her cousins."
James concluded: "The sense of open affection from the crowds outside seemed to seep into the chapel, making this a very happy and relaxed event for everyone apart from the squirming, uncomfortable Zara."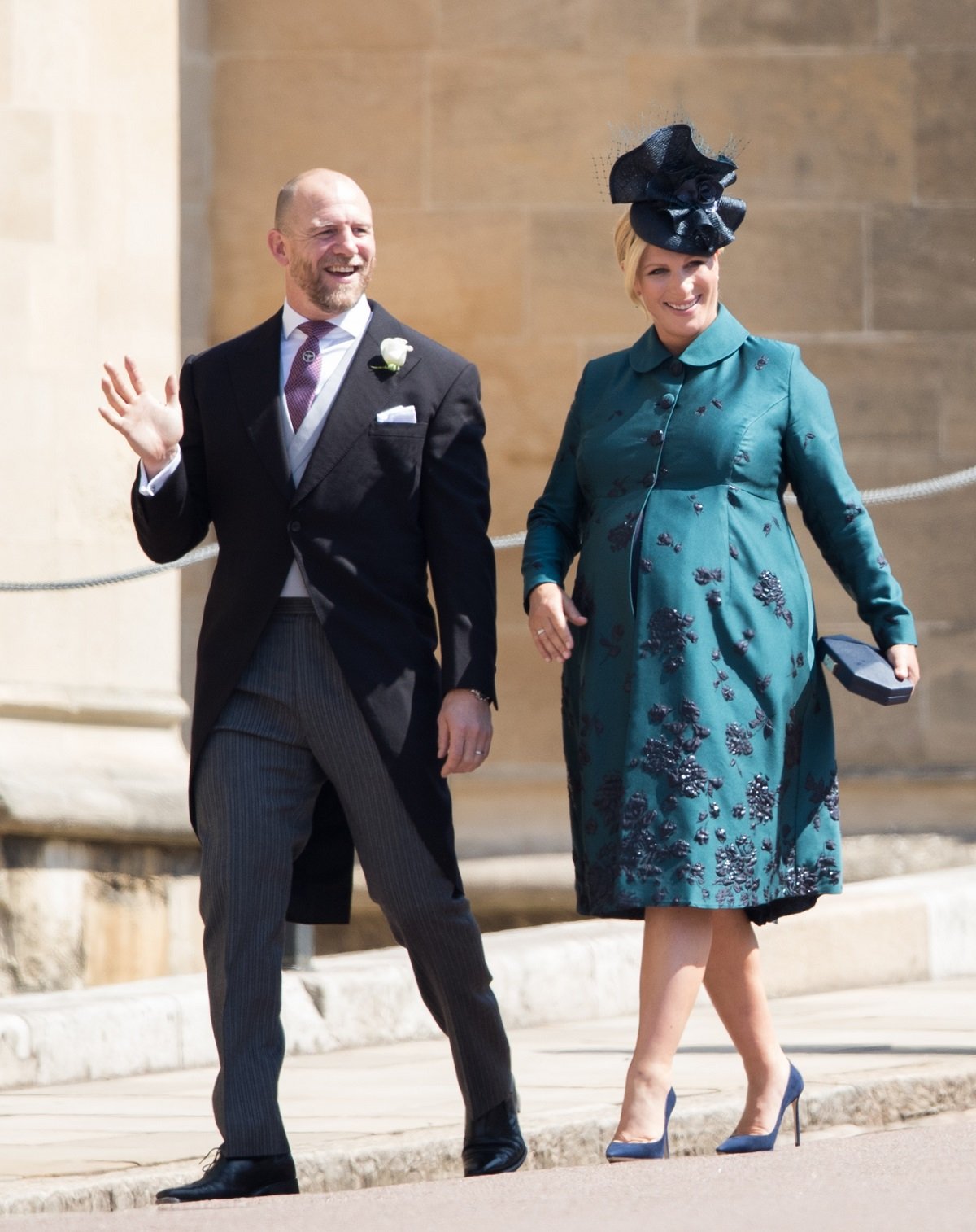 How many children Zara and Mike have today
One month after Meghan and Harry said "I do," Zara and Mike welcomed a daughter named Lena. She was the couple's second child as their first, Mia, was born in 2014. On March 21, 2021, the Tindalls welcomed another addition to their family with their son Lucas. Following his birth, Mike called his wife a "warrior" when he revealed that she had the baby at home on their bathroom floor.
"She was a warrior, as always," Mike said on his podcast The Good, The Bad and The Rugby.
He recalled everything he was doing to prepare for their son's arrival when they realized they couldn't make it to the hospital in time saying: "It was running to the gym, get a mat, get into the bathroom, get the mat on the floor, towels down, brace, brace, brace. Fortunately, the midwife who was going to meet us at the hospital wasn't that far away, so she drove up, got there just as we had assumed the [position], and the second midwife arrived just after the head had arrived."
Showbiz Cheat Sheet acknowledges conditions and cultures can impact body language and is sensitive to all backgrounds.