Body Language Expert Reveals Which Royal Wasn't Happy With Prince Louis Misbehaving on the Balcony
All eyes were on the royal family during Queen Elizabeth II's Platinum Jubilee celebrations. When it was announced that Prince Harry and Meghan Markle would be in town, many wondered whether they would steal the spotlight. But the Sussexes mostly remained in the background. And it was another royal who actually ended up stealing the show.
Prince Louis became the talk of the Jubilee after he appeared with his family on the balcony of Buckingham Palace and showed off his big personality. And while the little one delighted fans, a body language expert has said not everyone was pleased with how Louis was acting.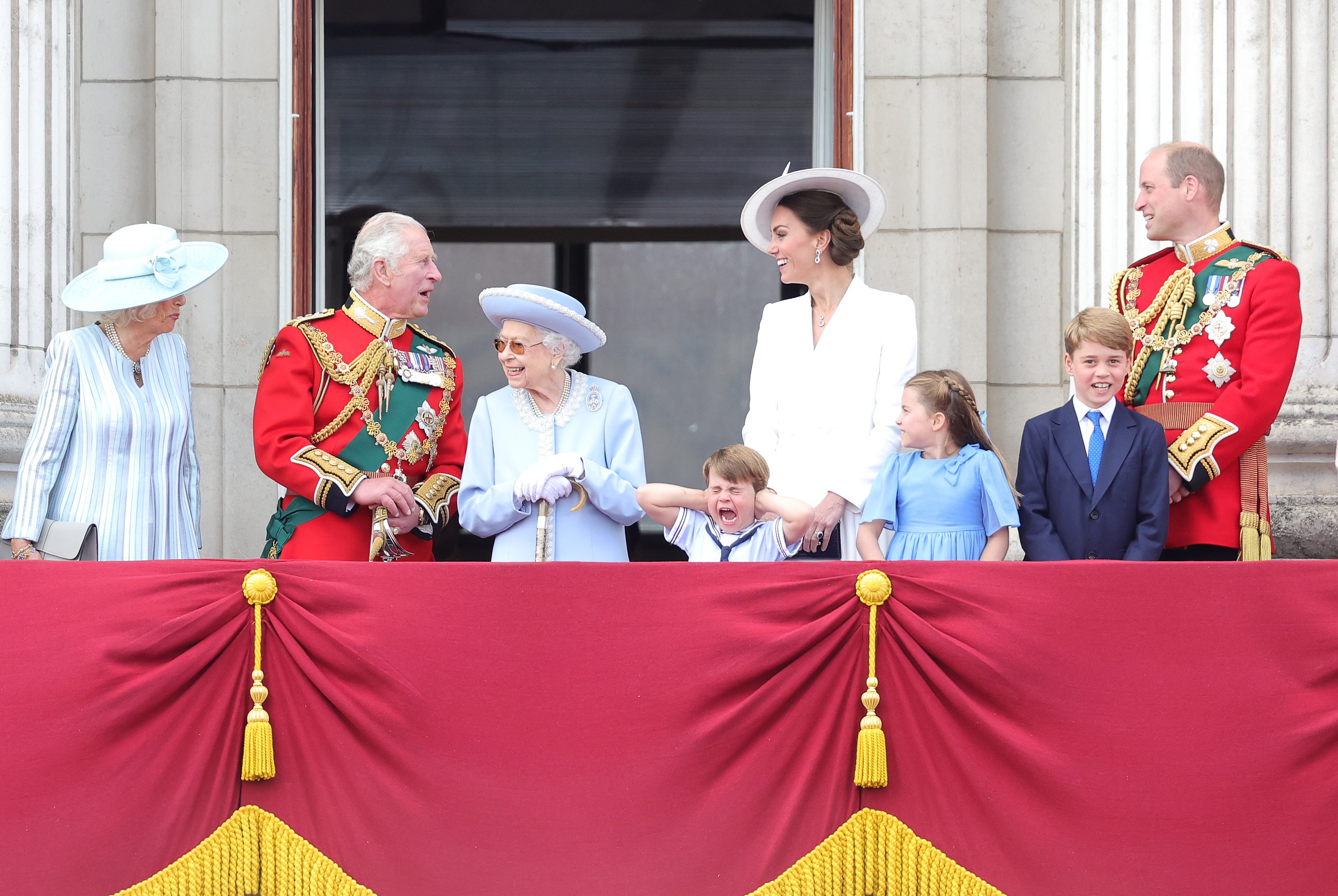 Who stood on the Buckingham Palace balcony with Queen Elizabeth during Trooping the Colour?
Ahead of the festivities, the public learned the Duke and Duchess of Sussex would not appear on the Buckingham Palace balcony with the working royals. Prince Andrew was also banned from standing on the balcony with the family.
Those who did accompany the monarch were: Prince Charles and Camilla Parker Bowles, Princess Anne and husband Sir Timothy Laurence, the Duke and Duchess of Gloucester, the Duke of Kent, Princess Alexandra, and Prince Edward with wife Sophie and their children. Prince William, Kate Middleton, Prince George, Princess Charlotte, and Prince Louis also appeared next to the queen.
Body language expert says this royal showed they weren't happy with Louis' behavior
While on the balcony for the flypast, royal watchers could see Louis making faces. He also was talking to the queen and his mother. And he was covering his ears with his mouth wide open as the jets went by.
Body language expert Blanca Cobb spoke to The List about the young prince's antics. She claimed one royal wasn't too pleased about what Louis was doing. Looking at the images from that day, Cobb observed Kate leaning down to speak to her youngest son a few times.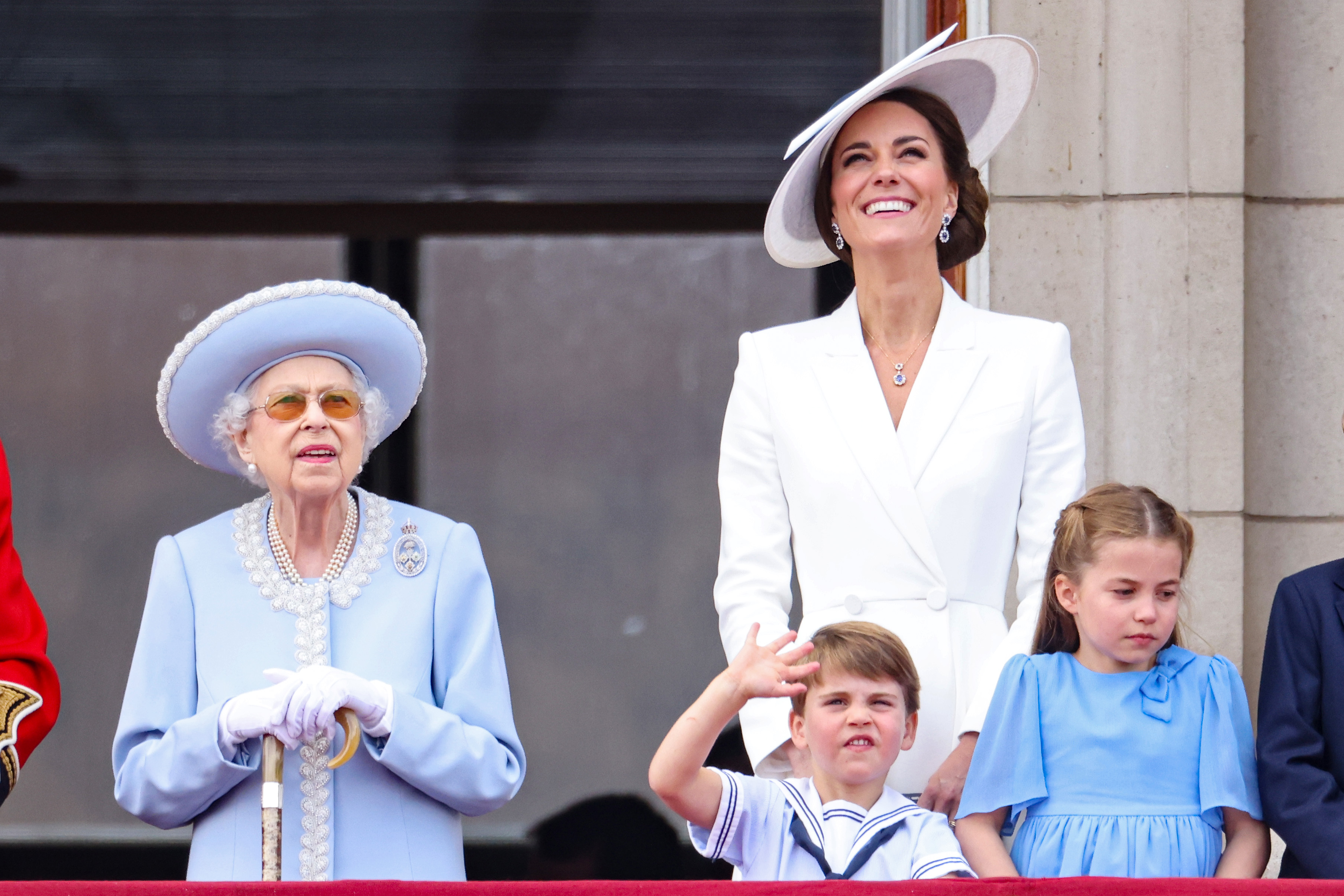 "I don't think that Kate Middleton was secretly cross with Prince Louis for misbehaving on the balcony," Cobb told the publication. "I think that Kate was trying to settle down Prince Louis in a loving, compassionate, and understanding way. Perhaps, she asked him to remove his fingers from his mouth. Or, perhaps, she asked him what was wrong. Sometimes, a little attention from a parent is enough to redirect a child's behavior."
So who wasn't happy with Louis' behavior on the balcony? According to Cobb, that would be his big sister, Princess Charlotte.
"Charlotte has her head down, eyes closed and forehead tension," Cobb noted. "Most prominently, the muscle between her eyebrows is contracted, which indicates stress. Their mother, on the other hand, finds Louis' outburst a bit amusing. Look at Kate's fingers and you'll see that she's quite relaxed. She's casually holding on to her clutch while either laughing or yelling along with her son. Moms know that sometimes you have to try different tactics to redirect your children. Perhaps, Kate thought that the noise was bothering Louis. And a laugh is a light-hearted, nonverbal way of saying that she understands that the noise is bothersome and it's OK."
Several royals, including Prince Louis, made a second balcony appearance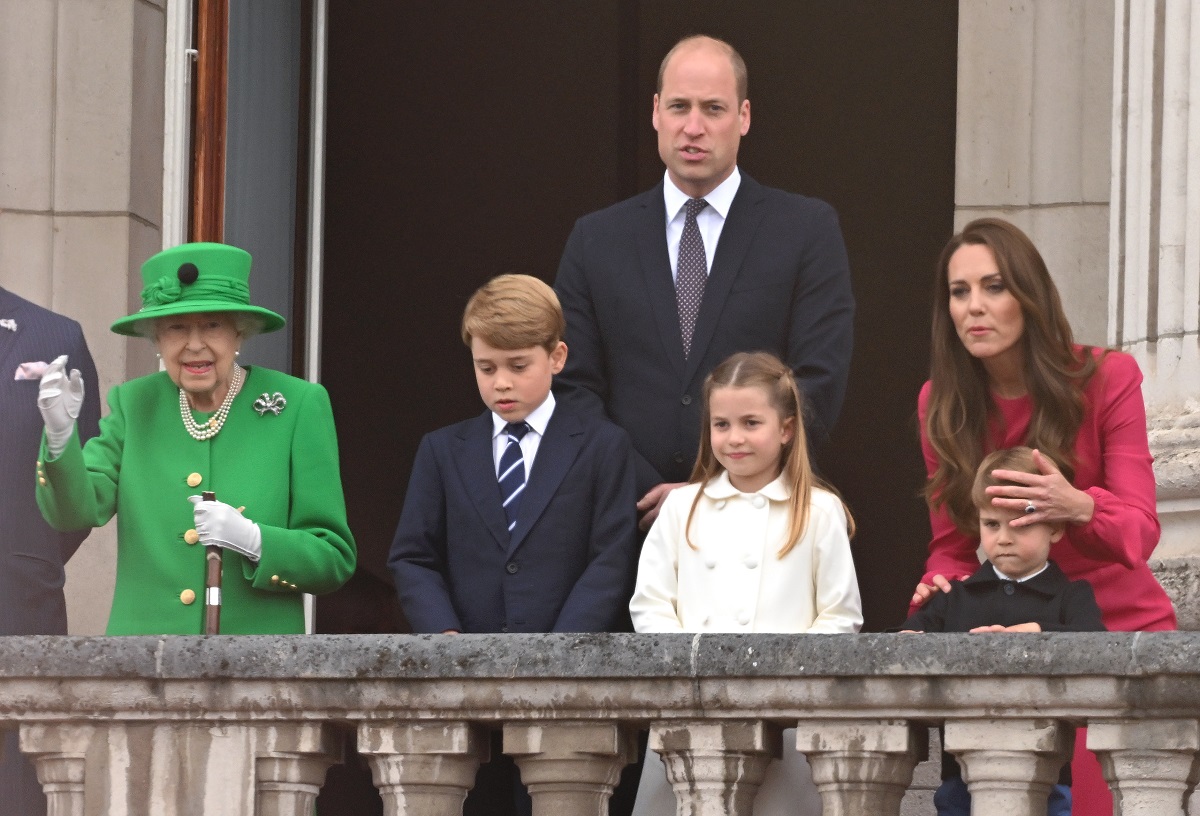 The Cambridge family made another surprise appearance with the queen a few days later.
This time, Louis wasn't as animated as he stood alongside his parents, his siblings, the queen, Charles, and Camilla. They represented the four generations of the royal family and the future of the monarchy.
RELATED: Piers Morgan Returns to Mocking Meghan Markle With Photos of Prince Louis and Fans React