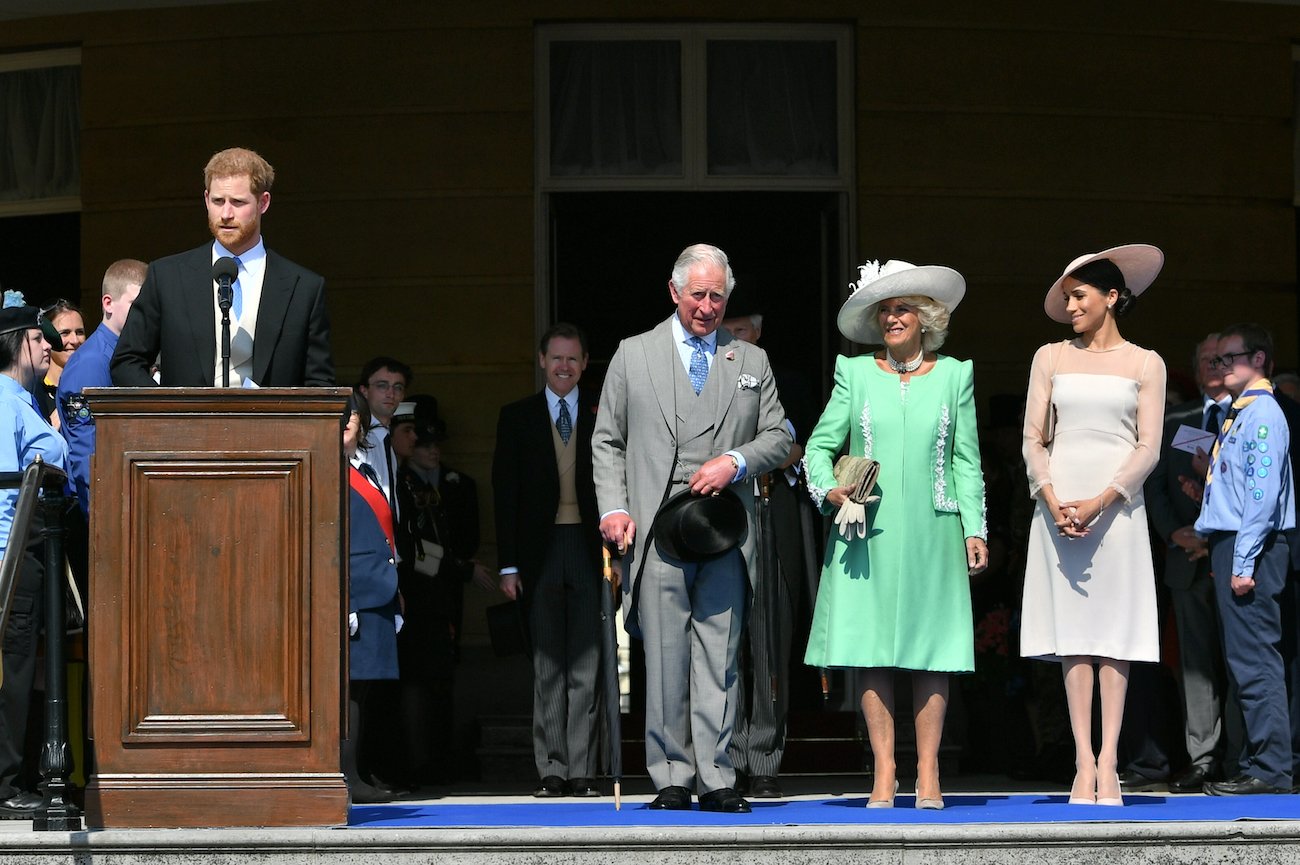 Body Language Expert Says Meghan Markle Had 'Closest and Warmest Relationship' With 1 Royal Family Member
A body language expert looked at Meghan Markle's relationships with various members of the royal family, including King Charles, Camilla Parker Bowles, and the late Queen Elizabeth.
A body language expert looked at Meghan Markle's gestures and expressions around members of the royal family and determined that her "closest and warmest" relationship has likely turned frosty.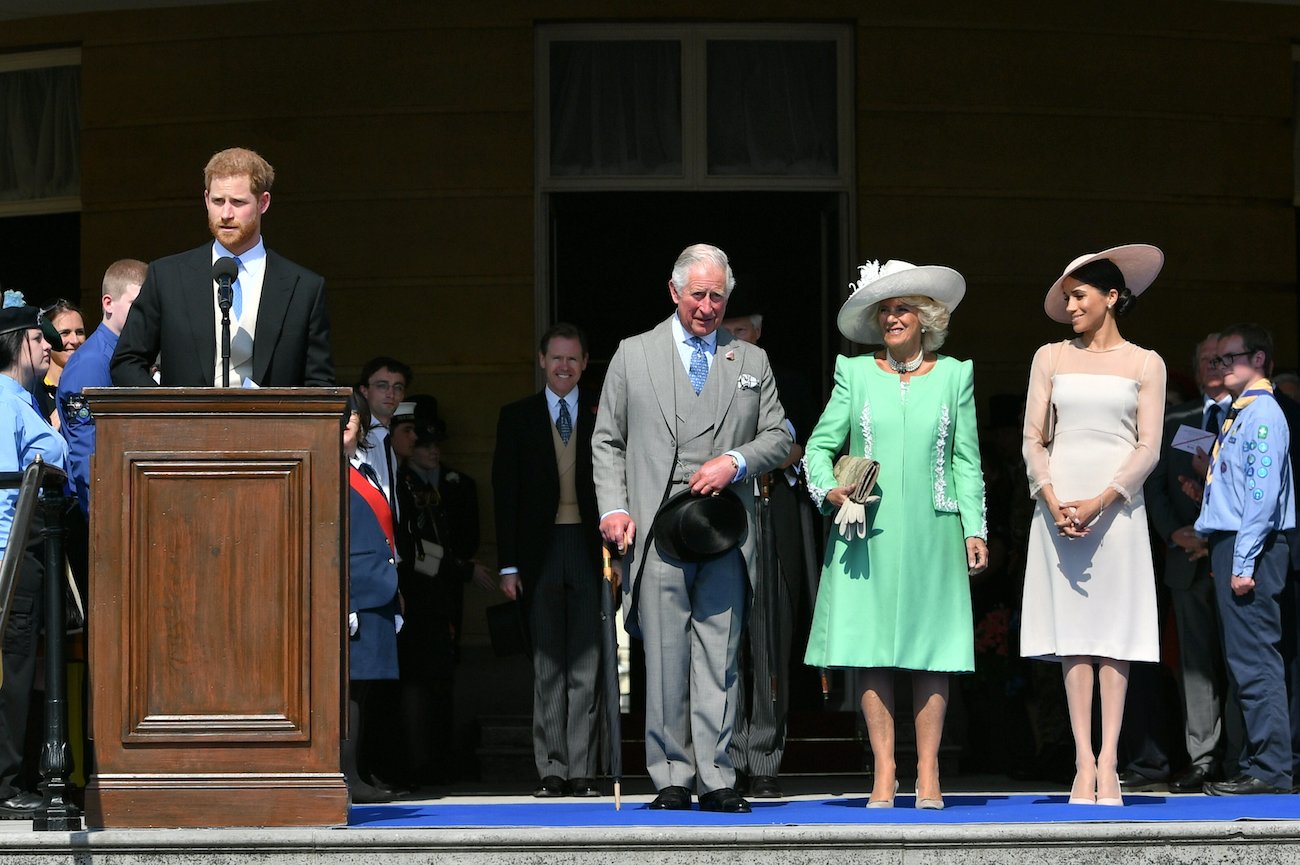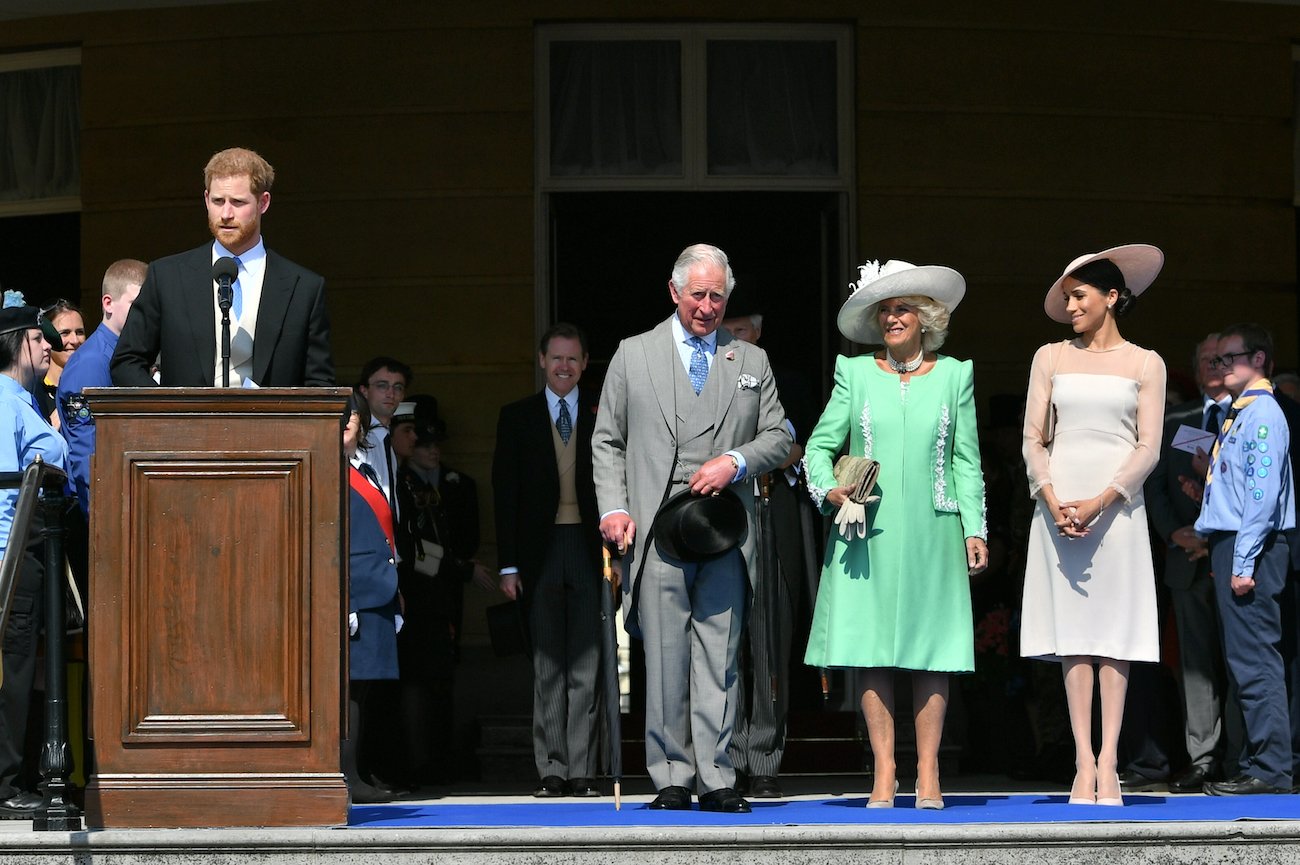 Expert says Meghan Markle had 'closest and warmest relationship' with 1 royal family member
Body language expert Judi James analyzed Meghan's interactions with Camilla Parker Bowles, pointing out to Express how things had been quite friendly between them.
With Prince Harry's claims that Camilla leaked stories to the media in an effort to boost her image, however, it's probably safe to say that Meghan isn't as close to Camilla these days.
According to James, "Camilla has often been seen looking very friendly with Meghan in public and the relationship did seem to start well, with some prolonged hand-holding during a greeting at Ascot to suggest genuine warmth."
The expert continued, "And closer analysis of Meghan's super-friendly body language when she was in group poses with Camilla hints at what might potentially have been the real closest and warmest relationship of the lot."
"It's unlikely that the super-loyal Camilla would have had much sympathy or empathy for Meghan once she felt her husband to be under attack with the criticism from Harry and Meghan though," James added.
Meghan could have had a 'deep relationship' with King Charles, expert says
The expert also shared that Meghan "could possibly have forged a very deep relationship" with King Charles. "In a group setting Meghan tended to single her father-in-law out with her eyes and her facial expression seemed to light up when he spoke to her," James explained.
"She would be seen dipping her head slightly to suggest both respect and a desire for some deeper conversations than just the level of small talk and it is possible that the pair might have found a lot of common ground in their passionate approaches to global problems," the expert added.
Meghan displayed body language signals during Charles' 70th birthday garden party that showed her closeness with him.
"We can see Meghan leaning forward as though keen to communicate with the group on the bench where Charles is sitting and her eyes pick out the moment that baby Louis leans forward to grab Charles's face," James noted.
When she joined the royals on the palace balcony, Meghan also showed she was "keen to seek his attention," the expert said.
Expert says Meghan Markle had a 'secret-sharing relationship' with Queen Elizabeth
The body language expert also looked at how Meghan appeared to have a close relationship with Queen Elizabeth.
"The late queen did leave a greater legacy in terms of some more heart-warming body language poses with Meghan," James explained. "Meghan was clearly very keen to define an almost grandmother-granddaughter relationship, sitting next to her on their small trip together looking attentive and affectionate."
James said of their  2018 joint appearance, "Both women were photographed laughing together and Meghan's eye-attention, her eye-wrinkled smiles and her trait of giggling behind her hand suggested a collusive and even secret-sharing relationship."
In a 2022 interview with Variety, Meghan recalled how the queen made her feel "special" during her first royal engagement. "I've reflected on that first official engagement that I had with her, how special that felt. I feel fortunate," she explained.
"And I continue to be proud to have had a nice warmth with the matriarch of the family," Meghan added.
Showbiz Cheat Sheet acknowledges conditions and cultures can impact body language and is sensitive to all backgrounds.