Body Language Expert Says Meghan Markle Displays 'Over-Possessive' Behavior Toward Prince Harry
A body language expert who analyzed Meghan Markle's bahavior during an outing in California said the duchess shows "over possessive" and "maternal" behavior toward Prince Harry.
It seems like every move Prince Harry and Meghan Markle make these days is analyzed and dissected due to the public interest in the couple. Whether royal family fans love or dislike the Duke and Duchess of Sussex, they can't stop talking about them and keeping a close eye on what they're doing. That was never more true than with their random appearances leading up to Queen Elizabeth II's 2022 Platinum Jubilee, where they were kept in the background during the main Trooping the Colour event.
Here's what a body language expert and behavioral psychologist said about Meghan's behavior before and during her return to the U.K.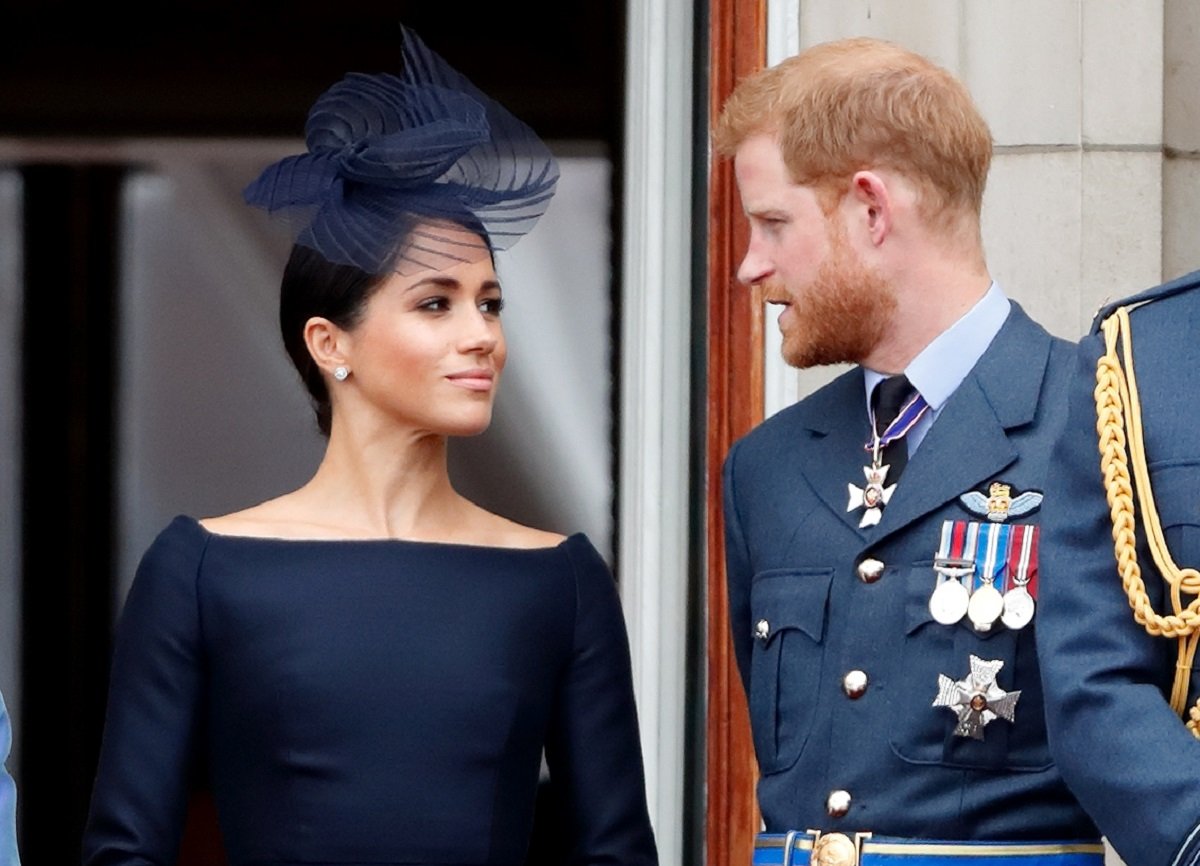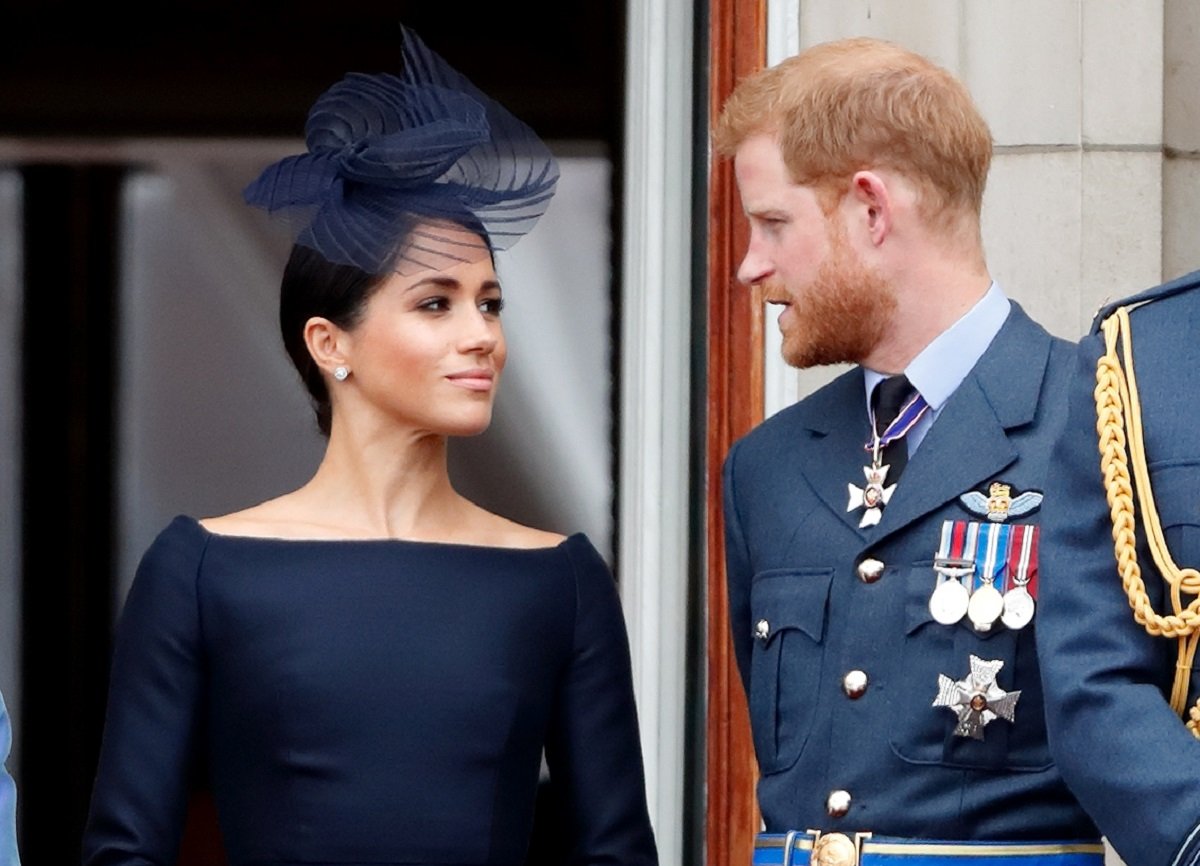 What Meghan's body language showed during Trooping the Colour
All eyes were meant to be on the queen during her Jubilee celebrations. The order from the Palace was that no family drama would be tolerated. But with Harry and Meghan flying into town and wounds still fresh between the couple and certain senior royals, no one was quite sure how things would go. The Sussexes were banned from appearing on the Buckingham Palace balcony during Trooping the Colour with the working royals. However, cameras did manage to catch footage of them in the background.
Harry's wife was seen playing around and laughing with Princess Anne's grandchildren. According to behavioral psychologist Jo Hemmings, Meghan was "distracting" from what was an otherwise very serious atmosphere.
Speaking to The Sun's Fabulous magazine, Hemmings noted:
"What is really clear is that Meghan is using playfulness as a distracting gesture from the more serious issues and divided opinion that have accompanied her and Harry on this trip. I think she is hyper-aware of the delicacy of the situation, but rather than draw attention to it by either looking somber and serious or attempting to blend in with jollity she may not genuinely feel, she has navigated a middle path where she can appear a little more carefree and child-like amongst some of the younger royals."
The expert added, "With a gentle shushing gesture to some of the more excitable little ones, she is also delivering a responsible, caring, and kind role in keeping them quiet at special moments."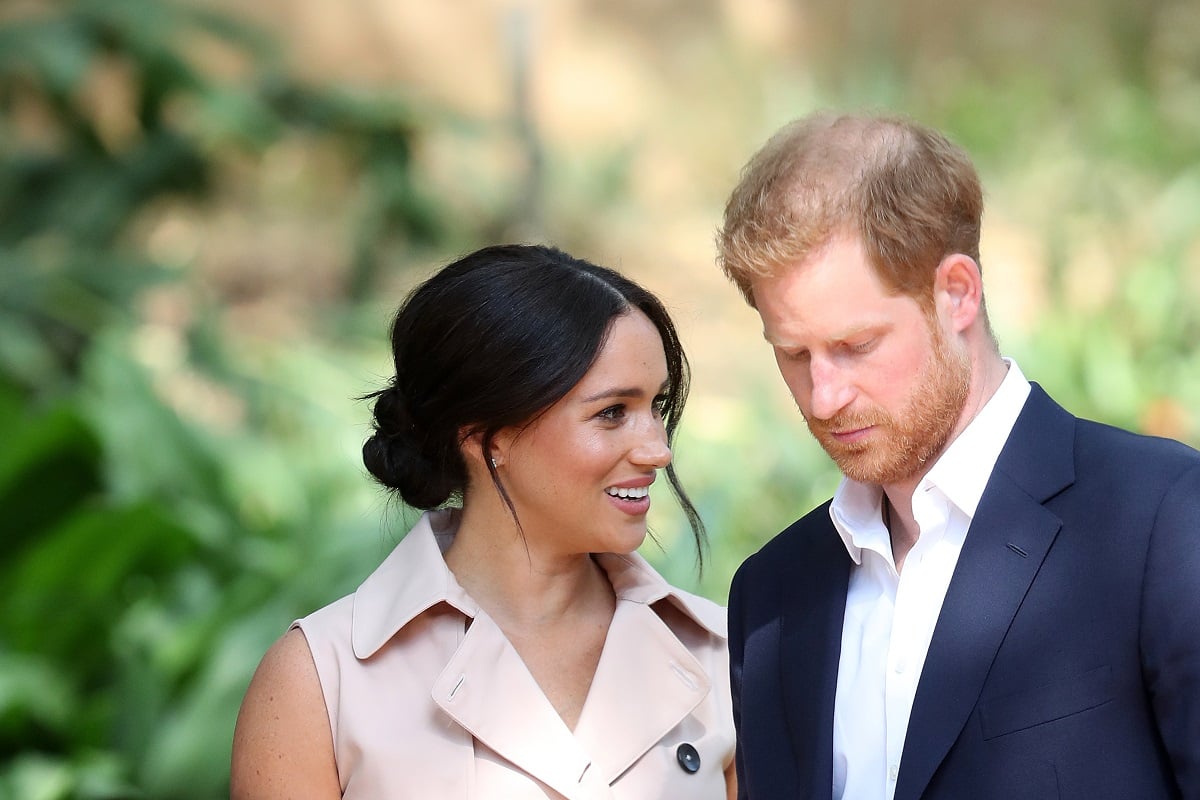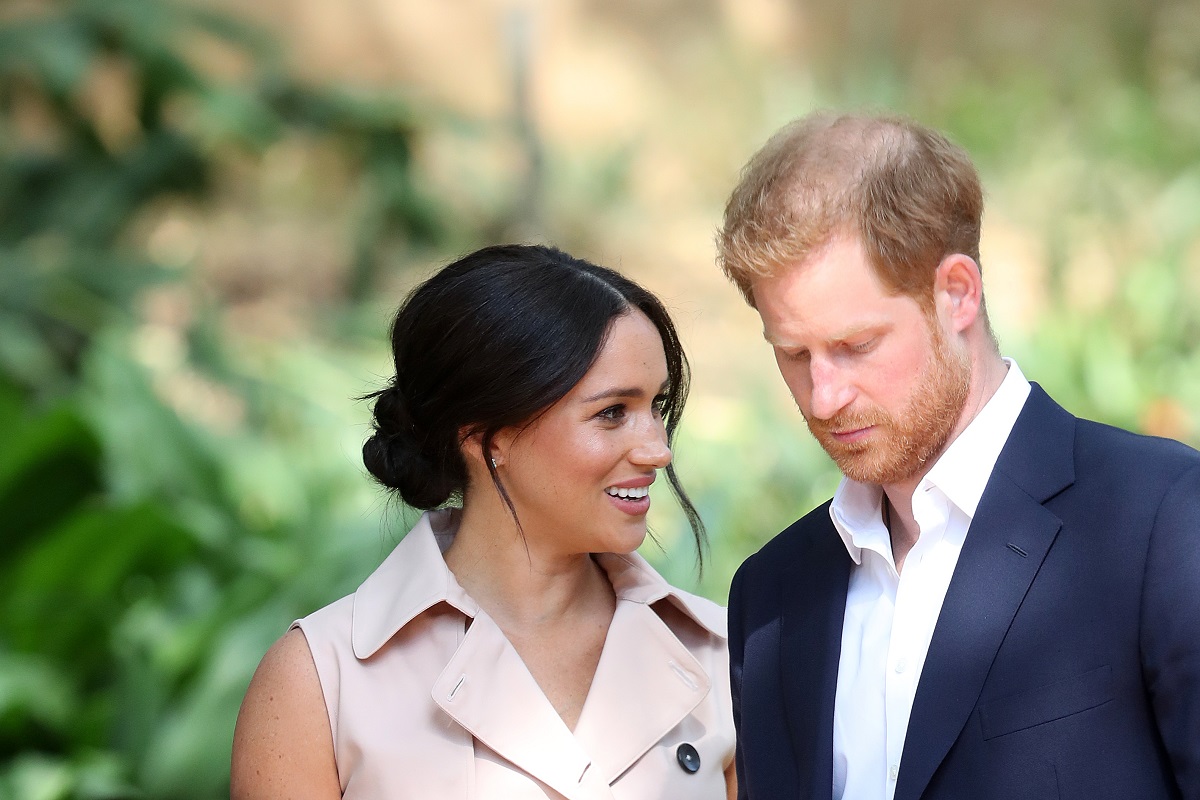 Expert says Meghan displayed 'over-possessive behavior' toward Prince Harry during polo match
Shortly before they traveled to England, Meghan and Harry made an appearance at a polo match in which the duke played near their home in Santa Barbara.
Body language expert Judi James looked through photos and footage from that day and claimed that Meghan was displaying "over-possessive and maternal" behavior toward her husband.
James explained to Express that "Meghan adopted 'command, control, steer' mode, placing both hands around Harry's face as they kissed."
Princess Diana's former butler also expressed concerns after what he saw at the match
Shortly after James gave her observations, Princess Diana's former butler, Paul Burrell, chimed in with what he thought of the Sussexes' appearances at the polo match.
"I feel that, from [Meghan's] body language at the polo, she came across as smothering," Burrell told OK! Magazine, adding that Harry "trying to resurrect his life by playing polo in Santa Barbara isn't going to cut the mustard. It's not the Guards Polo Club at Windsor where everyone he went to school with plays polo. What mates is he going to find in California? He's not grown up there with anyone."