Body Language Expert Struggles to Believe Meghan Markle and Prince Harry's Stories About Meghan Meeting Royals
A body language expert said he was "struggling to believe" a moment in Prince Harry and Meghan Markle's Netflix documentary Harry & Meghan. The Sussexes shared stories of Meghan meeting Prince William, Kate Middleton, and Queen Elizabeth for the first time, but their recollections seem a bit implausible, the expert says.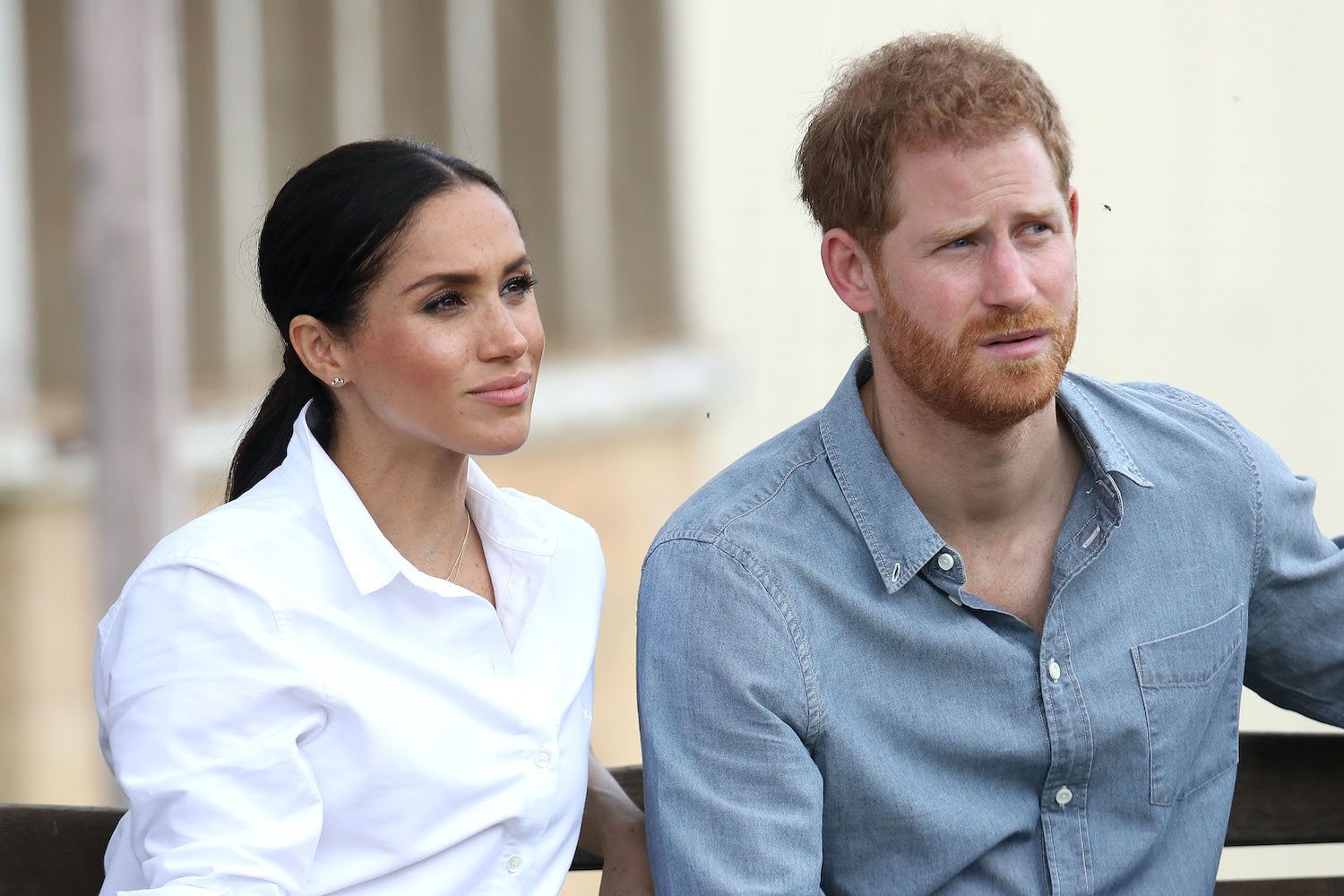 Meghan Markle recalled first meeting Prince William and Kate Middleton
During the Netflix documentary, Meghan recalled meeting Prince William and Kate for the first time, noting that it didn't go well because she assumed they were huggers like her. Meghan claimed that she didn't realize how "formal" royal family members are.
"I was a hugger and have always been a hugger. I didn't realize that that is really jarring for a lot of Brits," she explained. "There is a forward-facing way of being and then you close the door and you are like, 'Oh, great. We can relax now.'"
Meghan added, "But that formality carries over on both sides. And that was surprising to me."
Expert looks at Meghan Markle's body language during the story
Body language analyst Spidey took a closer look at the documentary moment in a video posted on The Behavioral Arts YouTube channel. He pointed out Meghan's body language during the story — an eye flutter, how "her head goes back," and lip licking. He said these gestures indicate "how stressed she was and how taken aback she was that hugging was unacceptable or wasn't the norm."
He explained, "Yeah but I kind of get it. You're with royalty, you're surrounded by royalty. There are certain ways that things have to be done and so it kind of makes sense that in that environment you have to behave a certain way. And then behind closed doors you can just relax and be yourself again."
Body language analyst says he has a 'hard time believing' one part of Meghan's story
Spidey found one part of Meghan's storytelling peculiar. "There is something else in that clip that she said that I'm having a really hard time believing and even if I believe it, it's not a great look," he said.
He explained, "If you're being introduced to royalty to, at that time, second heir to the throne because she's meeting William and Catherine — that either Harry would have said something" in order "to prepare her."
Spidey continued, "And if he didn't, you would expect that she would ask, out of respect."
He added, "I'm struggling with that. I'm struggling to believe that they didn't have that conversation, nobody told her … that she didn't know. If that is the case, she didn't ask, out of respect… It's not a great look for me that she didn't care."
Meghan Markle shared the details of first meeting the queen
Spidey also shared his thoughts on how Prince Harry said Meghan's first time meeting the queen "was a shock to her and she didn't know what to expect."
The body language expert again wondered why no one gave Meghan tips before meeting the queen. "A part of me would expect that anybody who was in a situation where they're going to meet the queen would be given certain instructions," he said.
Spidey again said he struggled to believe that Harry didn't clue Meghan in or that a staff member didn't "prep her as to what she's supposed to do."
The analyst also called Prince Harry's "behavior… highly suspicious" based on body language that indicates "increased odds of deception."
Harry licks his lips, which shows stress, and also touches his face, both of which are "indicators of deception," according to the expert. The Duke of Sussex also "hesitates quite a bit and repeats" his words three times.
Spidey noted that Harry was thinking of what to say. "He's very stressed about this," he said. It's reasonable that Harry's gestures reflect how stressful that first meeting was, but, Spidey noted, "take these behaviors and combine it with the fact that I simply have a hard time believing that nobody prepped her a little bit [about meeting the queen]."
He added, "I find it unreasonable that nobody prepped her."
Showbiz Cheat Sheet acknowledges conditions and cultures can impact body language and is sensitive to all backgrounds.