Body Language Expert Analyzes 'Uncomfortable' Way Meghan Markle Sometimes Invades Men's Personal Space
A body language expert analyzes the the way Meghan Markle sometimes gets into a person's intimate space, pointing out how it 'feels uncomfortable.'
Meghan Markle has been spotted over the years in photos and videos physically getting pretty close to other people. A body language expert analyzed the reason why Meghan will sometimes "invade men's personal space," in particular.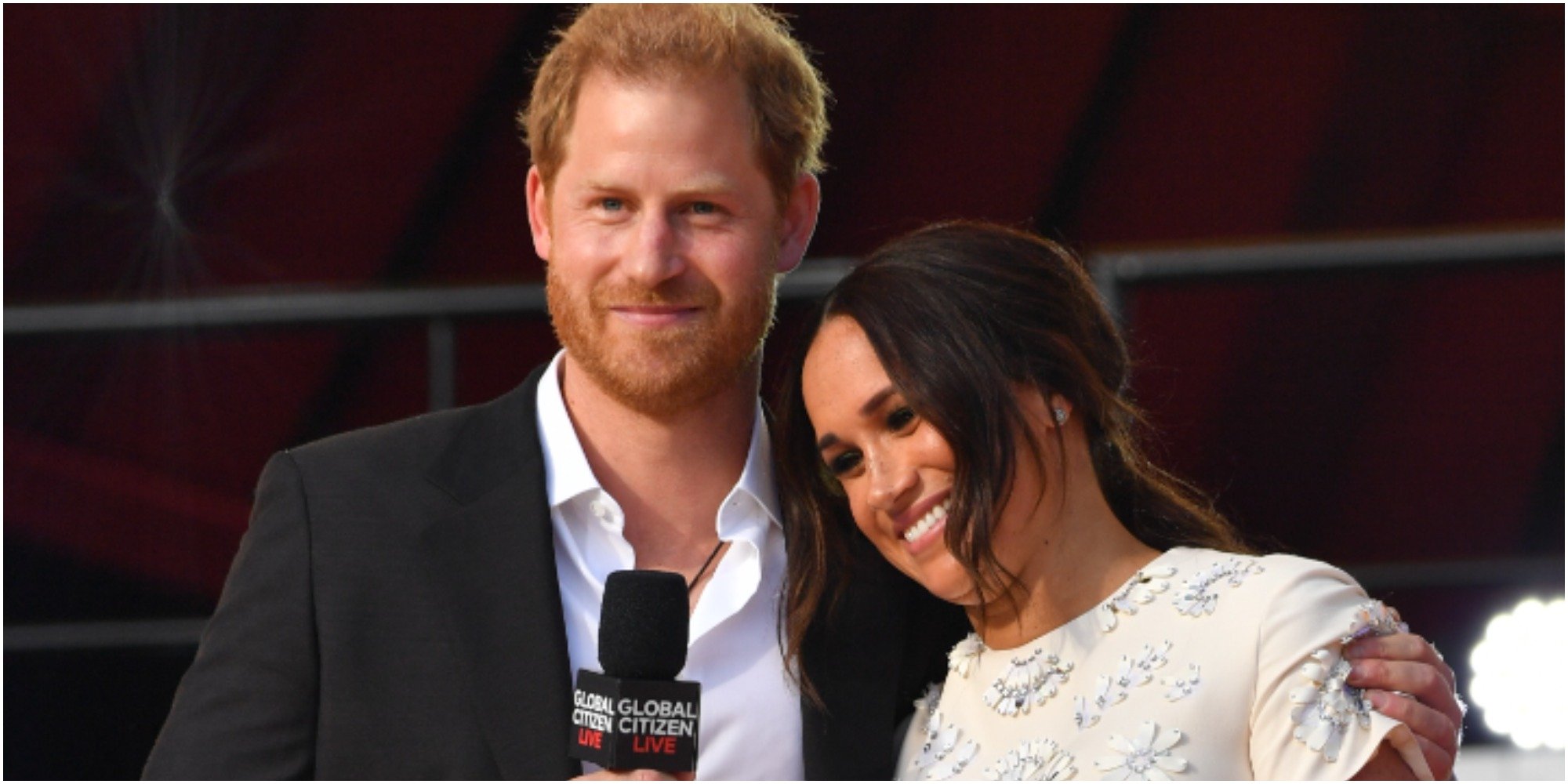 Body language expert explains the ways people communicate feelings
Body language expert Jesús Enrique Rosas did a deep dive into some of the moments when Meghan invaded someone's intimate space. On his YouTube channel The Body Language Guy, Rosas said he noticed while researching Meghan's body language in different settings that she has a tendency to invade men's personal space. The expert called some of the instances "uncomfortable."
He analyzed this tendency in greater detail. "You're about to find out why these kinds of attitudes feel so out of space and even creepy in most situations," Rosas noted.
"We have a lot of ways to communicate feelings. We have words, we have body language, and plenty of other signals to connect with other people," he shared. "There's little doubt that touching is one of the most intense ways to convey an emotion or generate a connection with someone."
Rosas continued, "It's not that most of us don't like to be touched but instead, it's about how much can we tolerate when someone invades our personal and intimate space without permission."
He further discussed the various distances in human interactions, with four different measurements, from greater public spacing and social distances to "personal" and "intimate" spaces.
Expert shares why Meghan Markle's body language may make you 'feel cringe'
Looking at some of Meghan's photos, Rosas said you "can't help but feel cringe" because of how you perceive the way she is invading someone's personal space.
"And this feels uncomfortable because it is a complete invasion of your intimate space," Rosas said.
He went on to discuss the need to build trust to allow someone so physically close to your body. If that trust doesn't exist, there is a "stress reaction."
"If most people have a problem with being touched or being approached like this in such an intimate manner, then it can only mean that the person who does this is tone deaf or simply lacks social skills to grasp what does it mean to get closer to someone without permission," he explained.
Meghan Markle has invaded other people's intimate space
Rosas analyzed the moment Meghan hugged a teenager after he gave a speech about International Women's Day.
"She was heavily criticized by the way she clung on to him," he explained. "And the ironic part of the story is that it was the kid who later apologized to Harry for such a hug."
Rosas continued, "But it was Meghan who started the gesture."
He also looked at when Meghan sat on Max Azria at a fashion week event as well as when she gave a celebratory hug to Michael B. Jordan during a celebrity flag football event. Her embrace of Larry King in a photo showed "the same invasion of intimate space," Rosas said.
The expert added, "These attitudes look a lot like the 'love bombing' that narcissists use all the time at the beginning of a relationship … When you see these kind of gestures, your alarms will go off because you notice that it's not a natural gesture, but a forced one. Something that does not happen unless the two people share a lot of trust and feel comfortable with each other."