'Bohemian Rhapsody' Star Lucy Boynton Reportedly Cast for This 18th Century Biopic
She will rock you! Known as Mary Austin from Bohemian Rhapsody, Lucy Boynton is breaking new ground in her career. Although this wasn't her first film role, the actor gained prominence for the 2018 movie. She also found love with her co-star, Rami Malek, who played Queen's lead singer, Freddie Mercury.
Boyton was reportedly cast for another biographical film, but it's significantly different from the rockstar flick. The actor will portray a well-known historical figure from the 18th century. Here is what we know so far about Boynton's upcoming movie.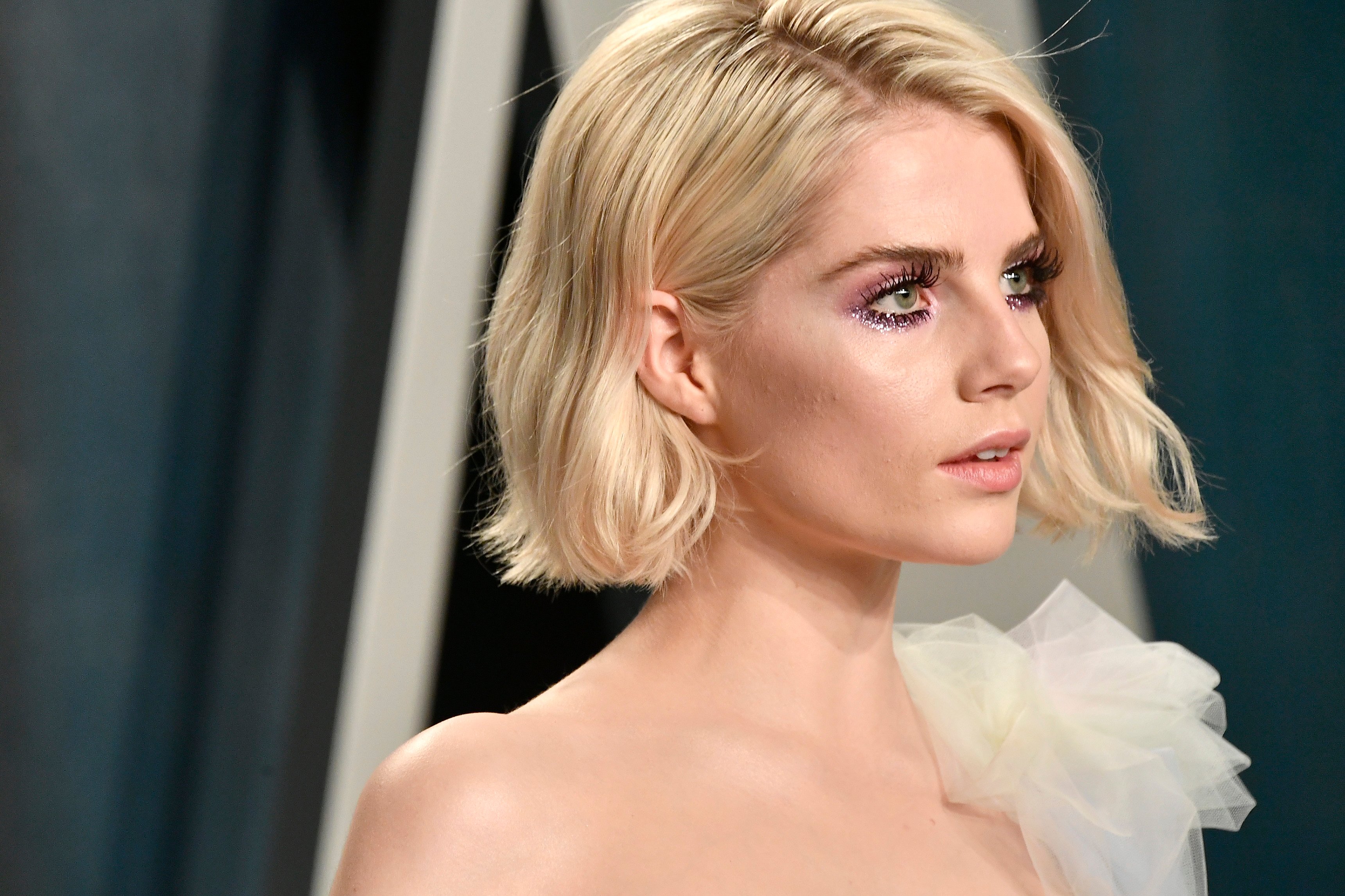 Lucy Boynton's role in 'Bohemian Rhapsody'
Inspired by true events, Boynton and Malek portrayed the complex relationship between Mary Austin and Freddie Mercury. Starting as lovers, the two got engaged as Queen rose to worldwide fame.
As Mercury's success grows in the film, his engagement with Mary crumbles when he recognizes his sexuality. The two decide to end their relationship. However, just as in real life, the couple remain friends, and Mary's character remains relevant. Boynton is present from the beginning of the movie to the end in the iconic 1985 Live Aid concert recreation.
In an interview with Hero, the actor defended the film's depiction of Freddie and Mary.
"I didn't actually get to meet Mary, which added a very daunting aspect to the role because you want to be as honest as you can while being respectful of the boundaries that person has set," Boynton said. "It also means that especially in the scenes where it's just Mary and Freddie, I was very conscious, as I hope the audience are as well, that it is absolutely a creative interpretation. We aren't claiming to know word for word what happened in those intimate moments."
What is Lucy Boyton's new movie?
According to Deadline, Boynton is set to star in the upcoming biographical drama, Chevalier de Saint-Georges.
De Saint-Georges was born in the 1700s French Caribbean and was the son of an enslaved African and a French plantation owner. Nonetheless, he gained recognition in the upper-class French society as a talented violinist, composer, and skilled fencer. De Saint-Georges later has a love affair with a noblewoman and experiences a problem with Marie Antoinette.
Boynton will portray Antoinette in the Searchlight Pictures biopic. Since the main character has an issue with Antoinette, Boynton's character could add more drama to the story. However, this is not her last biopic. Boynton is also set to star and executive produce Faithfull; she will portray the famous rock singer Marianne Faithfull and depict her rise to fame.
Lucy Boynton is dating her 'Bohemian Rhapsody' co-star
Boynton's relationship with Malek reportedly began in 2018. They were spotted in public together but continue to keep their relationship private.
Although some already knew about the couple, Malek formally acknowledged his girlfriend toward the end of his Academy Awards speech. He won the Best Actor award for Bohemian Rhapsody.
"Lucy Boynton, you're the heart of this film," Malek said. "You are beyond immensely talented. You have captured my heart."
Fans of the movie rejoiced when they realized the on-screen lovers were dating in real life.
Malek is recognized as Pharaoh Ahkmenrah in the two Night at the Museum films and the vampire Benjamin in The Twilight Saga: Breaking Dawn – Part 2.