'BoJack Horseman': The Depressing True Story That Inspired the Show
What dark true events inspired the animated series 'BoJack Horseman'?
Netflix's critically-acclaimed original animated series BoJack Horseman is rapidly approaching its swan song with the first half of its sixth and final season being released on the streaming platform later this month.
Many fans have been pouring over the show's previous five seasons looking for clues and examples of foreshadowing, which the show is famous for including, to find out more about how the beloved series could end. Will the "Princess Diana" theory come true? What's going on with Todd's mom? Is Princess Carolyn right for motherhood? The questions are endless. So, before we find out how BoJack Horseman ends, let's take a look at how it began.
Here's the depressing true story behind Netflix's BoJack Horseman.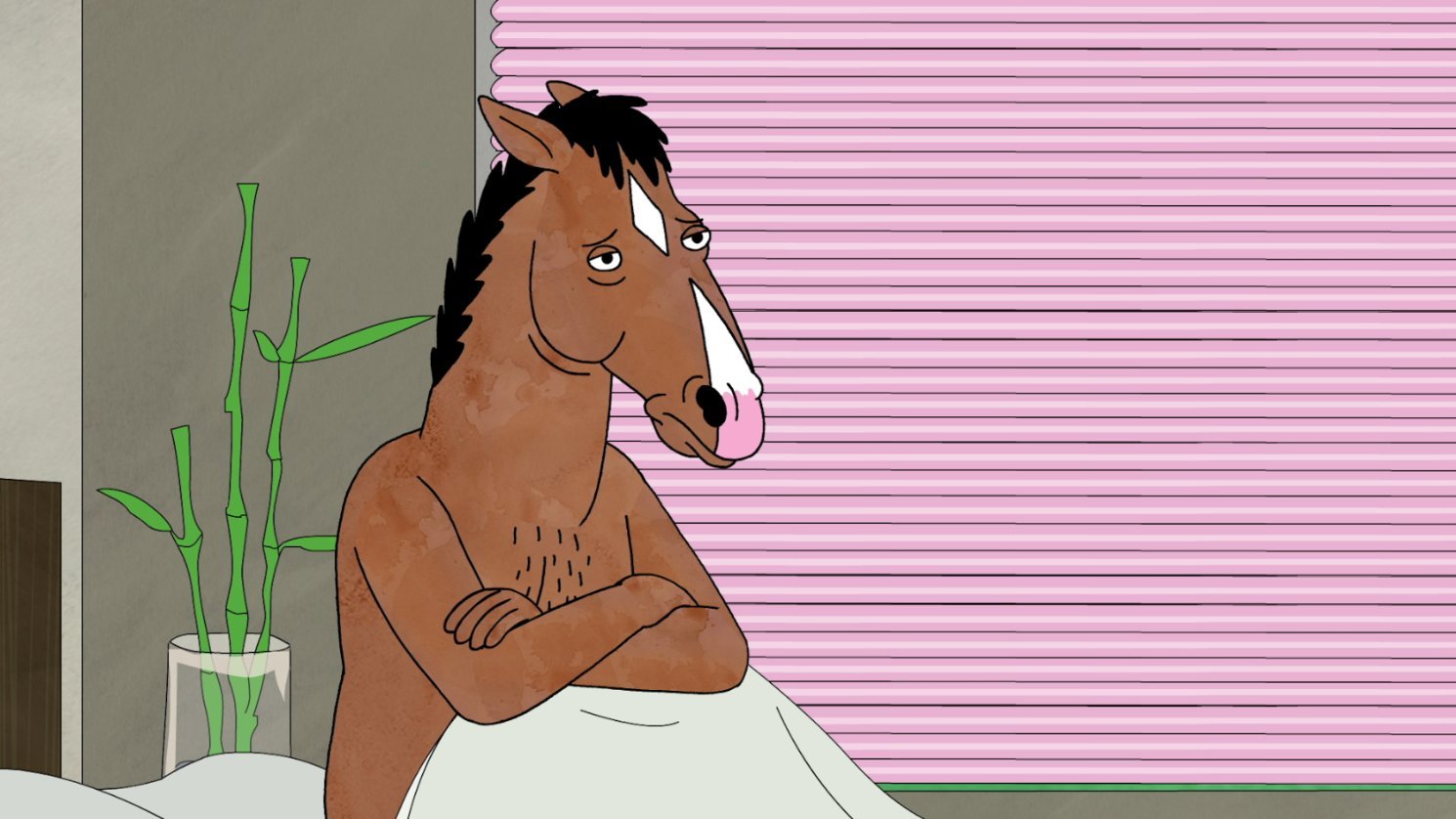 'BoJack Horseman' Creators Raphael Bob-Waksberg and Lisa Hanawalt are longtime friends
BoJack Horseman didn't just magically appear on Netflix. The show was the passion project of longtime friends, writer Raphael Bob-Waksberg and cartoonist Lisa Hanawalt. The duo went to high school together in Palo Alto, California. They met when Bob-Waksberg cast Hanawalt in the school play, "The Family Continues." The two would hang out together in the theatre classroom, known by the drama department as "the green room."
"I think we were kind of drawn to each other as like-minded weirdos," said Bob-Waksberg in an interview with The New Yorker. Hanawalt would draw cartoon characters in her sketchbook in between classes and Bob-Waksberg would create fun backstories for them. "I don't think either of us honestly thought we'd be doing that later in life," said Hanawalt.
Bob-Waksberg went to New York to attend the private school, Bard College. Meanwhile, Hanawalt went to UCLA to study art. Lisa worked as a freelance artist, developing illustrations for news publications. Bob-Waksberg was a part of the Olde English comedy troupe. It was when the writer finished a sample script and was encouraged by his manager to move to Los Angeles to pursue a career in television writing that fate took the reins and inspired BoJack.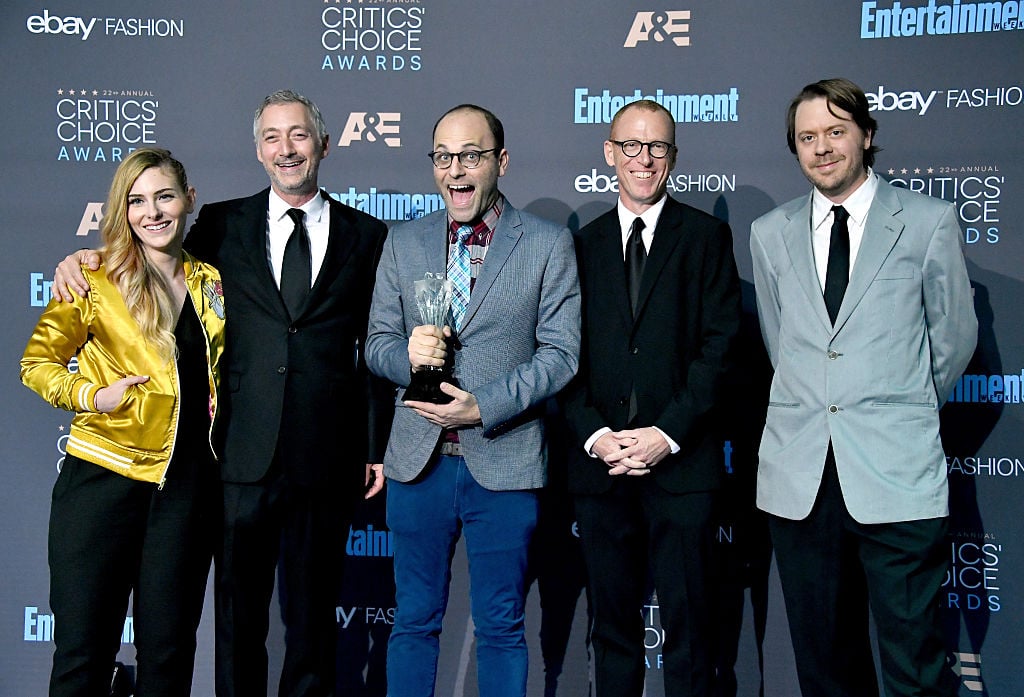 'BoJack' came from Raphael Bob-Waksberg's first taste of Los Angeles
When Bob-Waksberg first moved to Los Angeles, he rented the smallest room of an acquaintance's house in Hollywood Hills and began to work on creating a career for himself, which started with two network sitcoms. As he overlooked the city for the first time, he couldn't help but notice the conflicting emotions that stirred within him. "I remember looking out over the city and feeling simultaneously on top of the world and also never more isolated or alone," recalls Bob-Waksberg.
BoJack's house, alienated and precariously placed at the top of a large hill in animated Los Angeles, bears an eerie resemblance to Bob-Waksberg's first living situation. This depressing introduction to the City of Angels, the holy ground every aspiring member of the entertainment industry yearns to walk, brought the concept of BoJack Horseman to life.
Is the character of BoJack Horseman based off of a real celebrity?
Many fans have speculated on which famous 1990s sitcom actor BoJack Horseman himself could be based on. Some fans have their eyes set on the cast from Friends, while others hypothesize that it could be any of the lead cast members from Full House, from which the fictional series Horsin' Around does seem to take a lot of influence. Bob-Waksberg and Hanawalt haven't officially named the anthropomorphic horse's real-life inspiration if it exists, but they have credited shows with similar cynical tones, like Californication.
Bob-Waksberg described BoJack's character as "somebody who's had every opportunity for success but still can't find a way to be happy," but maybe by the end of Season 6, BoJack will have undergone some self-actualization and maybe the view from the top won't seem so lonely anymore.
BoJack Horseman, Season 6, Part 1 will be released on Netflix on Oct. 25, 2019. Part 2 will be released on Jan. 31, 2020.