'The Bold and the Beautiful': Fans Are Sick Of Seeing Hope Cry All the Time
The Bold and the Beautiful is one of the longest-running daytime soap operas on American television. One of the main characters is Hope Logan. Several actors have portrayed her, and fans have seen Hope jump from one relationship to another. Some want her to get back together with Wyatt. 
Overall, viewers want the show to do more stuff with Hope. While it is a soap opera, they are tired of the storylines she gets and desires more complexity. After all, it appears that Hope cries too often.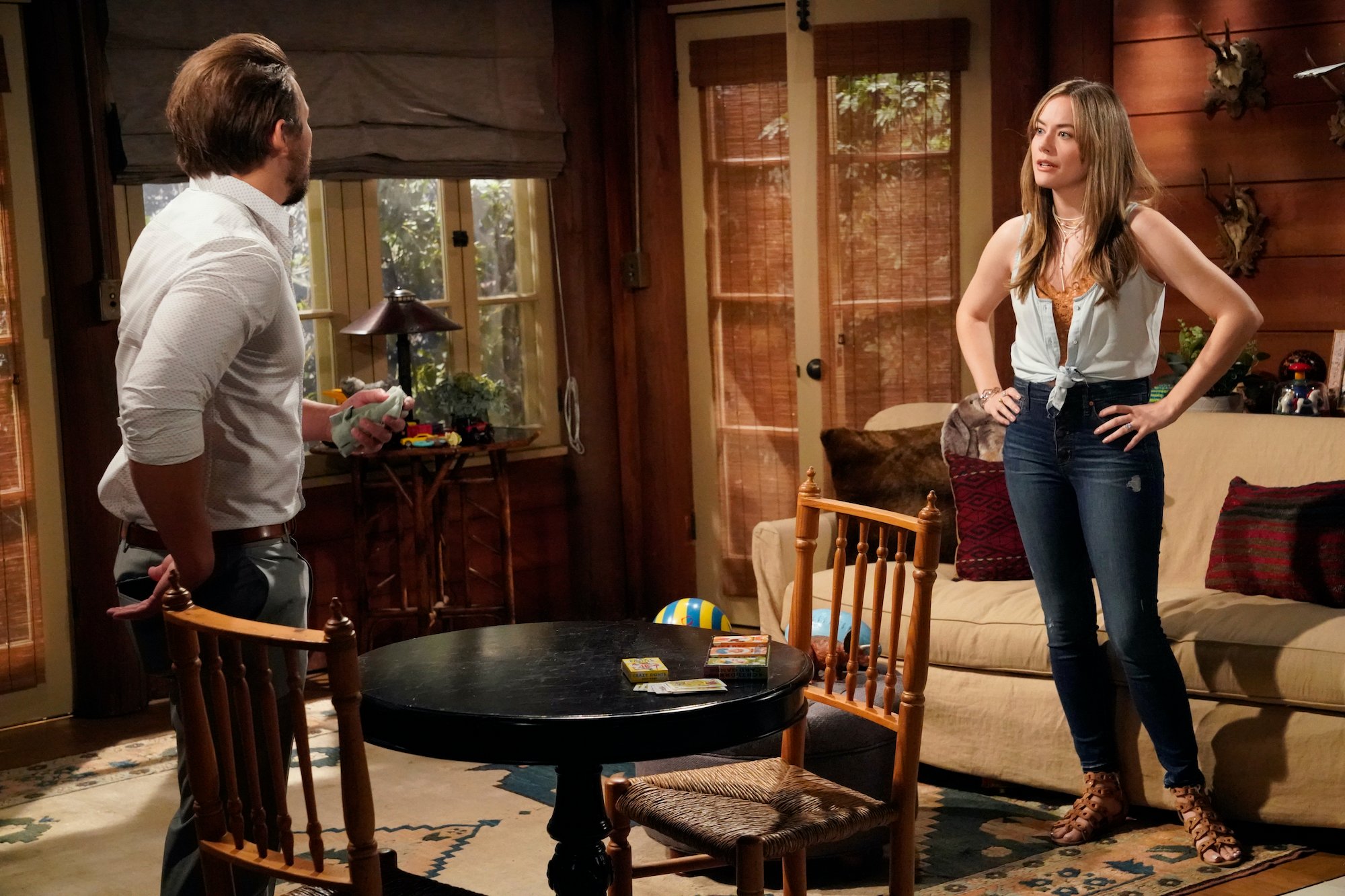 Hope's recent storylines on 'The Bold and the Beautiful'
One of Hope's major storylines has to with her daughter Beth. She and Liam thought their baby was stillborn, but Beth had gotten switched with another infant. Not knowing who Beth's true birth mother is, Steffy adopts her as Phoebe. Eventually, Liam and Hope reunite with Beth as a family. 
Another recent storyline involves Liam cheating on Hope with Steffy. Liam and Steffy have a long romantic history and have been married multiple times. While Liam tries to work things out in his current marriage to Hope, he ends up having an affair with Steffy. 
The reason Liam cheats on Hope is that he thinks he saw her making out with Thomas Forrester. What Liam really saw was a mannequin that looked like Hope. Still, fans are annoyed with the ongoing love triangle. 
Sometime after the affair, Liam accidentally hits Vincent with his car. Vincent dies in the accident, and Liam eventually confesses to what he did. He gets arrested and charged with murder. Despite his betrayal, Hope still plans to visit him to make sure he is OK. 
Fans are tired of Hope getting reduced to tears
Allowing a character to express a wide range of emotions makes them less one-dimensional. Seeing someone cry can make them appear relatable. However, viewers can get annoyed if they believe that a beloved protagonist sobs more often than not. On Twitter, several fans of The Bold and the Beautiful voiced their opinions about Hope crying a lot.
Some have made jokes about her frequent sad emotional state and brought up the fact that she was in tears a few months ago. Others have shown their frustrations and wished Hope would have more complex storylines, with many saying they're sick of seeing her cry over 'Wonderbread' Liam. Fans would love to see more with Hope and her career ambitions, and her with daughter Beth, rather than crying over Liam's most recent betrayal.
Multiple people felt sorry for the actor, Annika Noelle, and wondered if she feels drained from playing the character. When the previous actor for Hope left, fans were unsure about Noelle. They have warmed up to her performance and see her as a talented star. 
Hope is almost always in distress despite being capable
Hope first appeared in The Bold and the Beautiful as a child. As a young adult, she seems to be the opposite of her mother in that she is more conservative with sex and marriage. The series portrays her as a smart and successful person. 
When Hope is not dealing with on and off marriage plans, she works as a businesswoman. Despite her professional side, viewers have noticed that she often seems to be in distress. For example, the character has to deal with the belief she delivered a stillborn only to find out someone else has her child. 
Hope stressed over choosing between Wyatt and Liam before. Of course, there is the cheating scandal with Liam, and Hope has to face his arrest. In the past, Hope has dealt with a miscarriage after tripping down the patio steps. Fans wish for relatable storylines that give her a chance to show her potential.