'Bold and the Beautiful' Actor Thorsten Kaye Is Also an Author
Acting in soap operas is a world all of its own, and many of the stars who perform on the long-running shows end up playing the same character for decades. This means that the public can start to associate these stars with their characters in an all-consuming way.
However, these talented actors have lives outside of their demanding soap opera filming schedules, and taking a closer look at what they're up to can give fans other ways to connect with their favorite stars from the shows.
This is the case for Thorsten Kaye, who plays Ridge Forrester on The Bold and the Beautiful. In addition to playing Ridge for nearly a decade, Kaye is a published author.
Thorsten Kaye has a lot of soap opera experience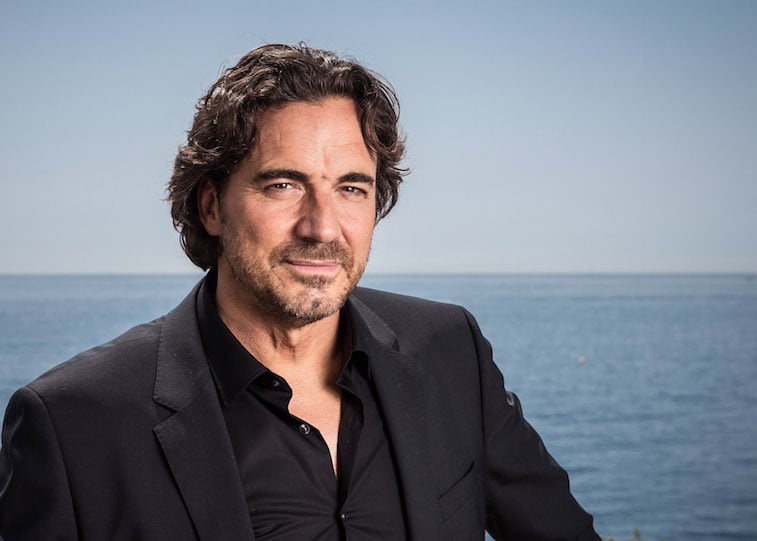 Kaye had several character arcs on other soap operas in his journey to The Bold and the Beautiful. He was in episodes of One Life to Live back in the '90s. And he followed that up with a fairly long run as Dr. Ian Thornhart on Port Charles, a soap that was a spinoff of General Hospital that ran for six seasons before ending in 2003. 
Kaye jumped right into another soap opera character after Port Charles ended. This time, he played Zach Slater on All My Children, a show that had been on the air since 1970. Kaye joined the cast in 2004 and stayed there until 2013 when the long-running soap finally went off the air.
Thorsten Kaye brought new life to Ridge Forrester
In 2012, Kaye joined The Bold and the Beautiful as Ridge Forrester, and he's been there ever since. During that time, Kaye's performance has brought new life to a dynamic character who has been in the midst of some of the show's steamiest and most tangled love stories.
Ridge has been a staple character on the show since its start in 1987. The character was originally portrayed by Ronn Moss, who was a part of the cast for more than two decades. When Moss left, Kaye had some big shoes to fill, and he has been able to deliver a compelling and meaningful performance for this key character of the show's unfolding dramas.
Kaye was well aware of how hard it would be to take over for such a long-standing member of the cast, but he has worked hard to play his role well. "I never looked as good as Ronn Moss, even on a great day, so the fun part of the challenge was to not walk into a room and have everyone stop and look at you. I don't mean to sound corny. It was really about re-creating a character, and I had to first make him human and then find reasons to be with the same woman over and over again," Kaye explained.
Thorsten Kaye is also an author
In addition to his time as a soap opera star, Kaye is a published author. He has a book of poetry that he wrote alongside Dorothy Bridges, the mother of Beau and Jeff Bridges. The collection of 13 poems is titled From Timber Ridge to Daymer Gardens and was published in 2012.
A description of the work says that the poems are "concerned mainly with matters of the heart. For both poets, memory is key." Both of the authors "adhere to an old-fashioned, romantic style of poetry with straightforward themes and rhyme schemes."
While the book is not particularly popular (it only has three ratings on Goodreads), those who have taken the time to review it respond positively. "I wanted him to keep reading. The whole thing just ended too quickly," wrote one reviewer.