'Bold and the Beautiful' Actress Rena Sofer Had a Soap-Worthy Marriage Story
Soap operas like CBS's The Bold and the Beautiful often captivate viewers with their outrageous, unpredictable storylines. Despite knowing the fact that a drama is not often realistic, fans continue to come back for more. However, sometimes real life does imitate soap operas in unexpected ways. For example, actress Rena Sofer, who has been playing Quinn …
Soap operas like CBS's The Bold and the Beautiful often captivate viewers with their outrageous, unpredictable storylines. Despite knowing the fact that a drama is not often realistic, fans continue to come back for more.
However, sometimes real life does imitate soap operas in unexpected ways. For example, actress Rena Sofer, who has been playing Quinn Fuller on The Bold and the Beautiful for seven years, has a love story that actually could be a plotline on her TV show. Read on below to learn more about what Sofer's romantic relationships have been like and how one of her marriages is almost soap-worthy.
Rena Sofer was once married to Wally Kurth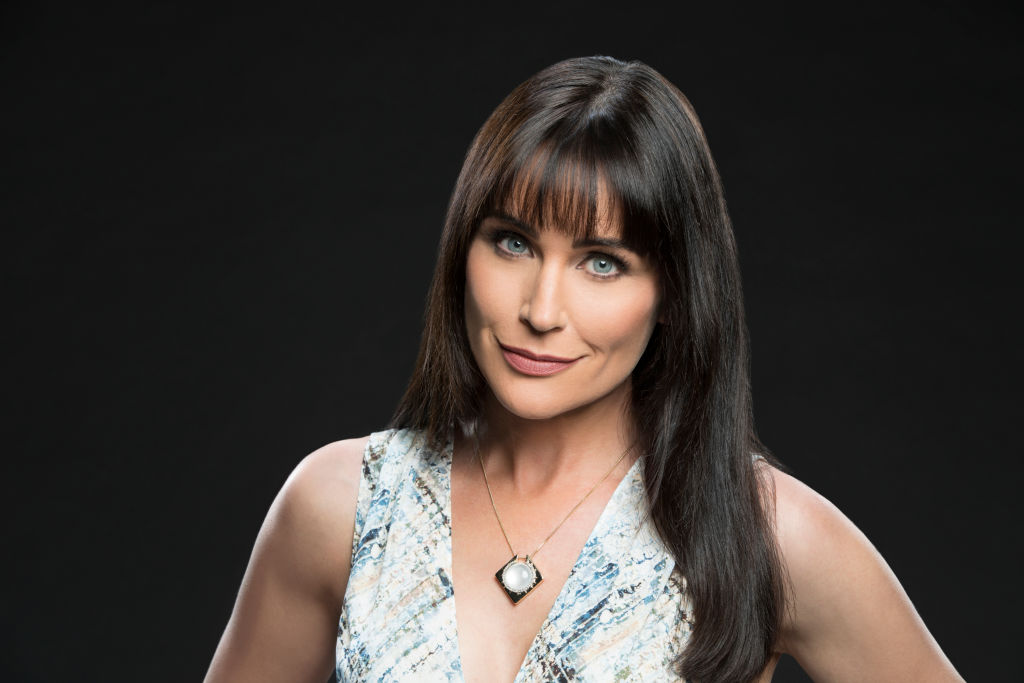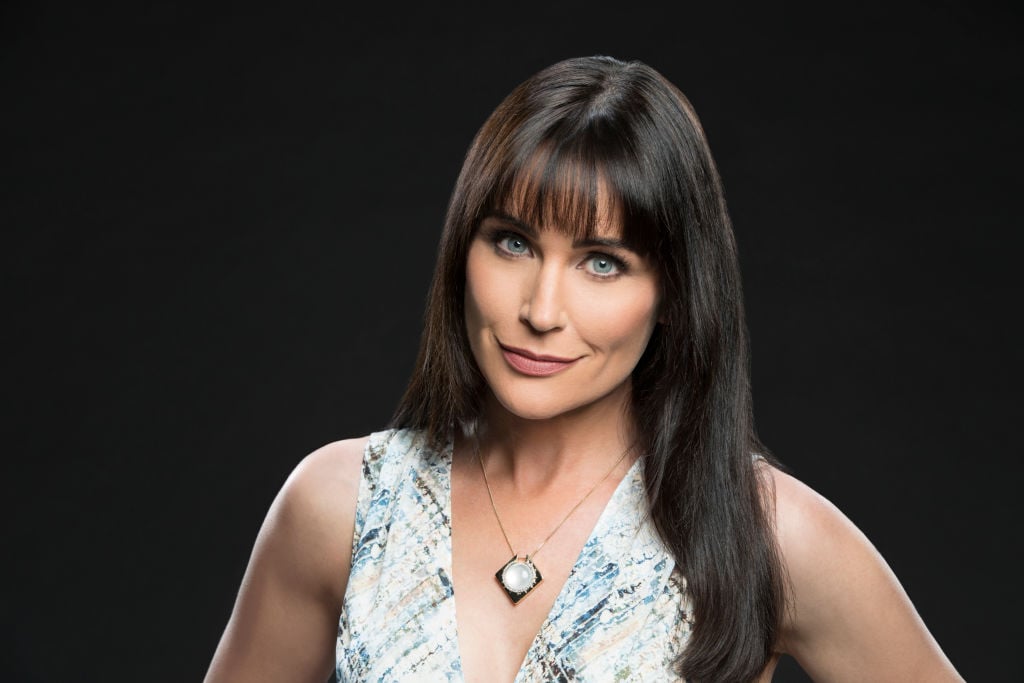 In the 1990s, Sofer was an actress on General Hospital playing Lois Cerullo. She ended up marrying her co-star and on-screen love interest, Wally Kurth, in 1995. That same year, the couple welcomed a daughter together named Rosabel. Sofer also became a stepmother to his daughter from a previous marriage. Sofer and Kurth eventually divorced in 1997.
Rena Sofer then married Sanford Bookstaver in 2003
In 2001, Sofer met director/producer Sanford Bookstaver on the set of the show The Chronicle. The pair soon fell in love and got engaged.
Bookstaver proposed to Sofer in 2002 in an elaborate fashion. He first pretended to have an argument with Sofer before inviting her to an alleged event for one of his friends at a hotel. When the couple got to the hotel, Sofer was presented with a room filled with "100 lit candles and dozens of roses." Of course, Bookstaver got down on one knee and proposed to Sofer. In addition to that, he also had her daughter Rosabel present and proceeded to ask the 6-year-old to be his stepdaughter.
Sofer and Bookstaver married in 2003 in a small ceremony with 80 guests. The couple welcomed a daughter named Avalon in 2005.
Rena Sofer divorced and reunited with Sanford Bookstaver
In 2017, Sofer and Bookstaver decided to divorce after almost 14 years of marriage. They remained on good terms in order to co-parent their daughter.
However, to the surprise of fans everywhere, the couple eventually reunited in 2019. As Sofer later shared with Soaps In Depth, the turning point for her came in 2018 when Bookstaver was there to support her at her birthday party.
"He flew in from New York to be at my [December] birthday party for three hours, and then he flew back," she said. "That was a big deal for me, because it kind of answered the question of, 'Who's going to have my back for the rest of my life?' Here's a guy who [was no longer obligated to] have my back anymore, and he still did!"
Sofer also revealed that their shared history allowed them to pick up where they left off easily and they did not take things slow the second time around.
Additionally, Sofer shared that because of her complicated situation, it's hard to figure out what to call Bookstaver, saying, "He's not my husband, but it feels too weird to call him my boyfriend, so I still call him my ex-husband, because I think it's hilarious."
Following their reconciliation, Sofer and Bookstaver bought a house together in Valley Glen, California.
Rena Sofer admits that her love story is similar to one on The Bold and the Beautiful
Sofer understands full well that her love story is rather soap-worthy. So much so that she even recognizes a similar storyline on The Bold and the Beautiful.
She agreed with Soaps In Depth that it sounds like the romance between Ridge Forrester and Brooke Logan, who have had many break-ups and make-ups on the show. However, unlike Ridge and Brooke's relationship, Sofer and Bookstaver's divorce did not involve anyone else.
"There is no Bill [Spencer]," she said. "There was never another person, so it was never that issue. We just needed to figure it out."