'The Bold and the Beautiful': Fans Aren't Letting Go of Katie and Wyatt
Soap opera fans always have their favorite couples. From the reoccurring love triangles to duos who can't ever make it work but would be perfect together, The Bold and the Beautiful keeps fans hooked to watch the romance grow or fizzle out with their favorite couples.
Fans groan when bad-for-each-other duos keep reuniting and head to social media to share their thoughts on who would make a better partner. One pairing that fans can't let go of is Katie and Wyatt Spencer. Will there be Watie flame rekindling, or will she continue reuniting with Wyatt's father, Bill Spencer? We have all the details on this complicated love triangle. 
The history of Katie and Wyatt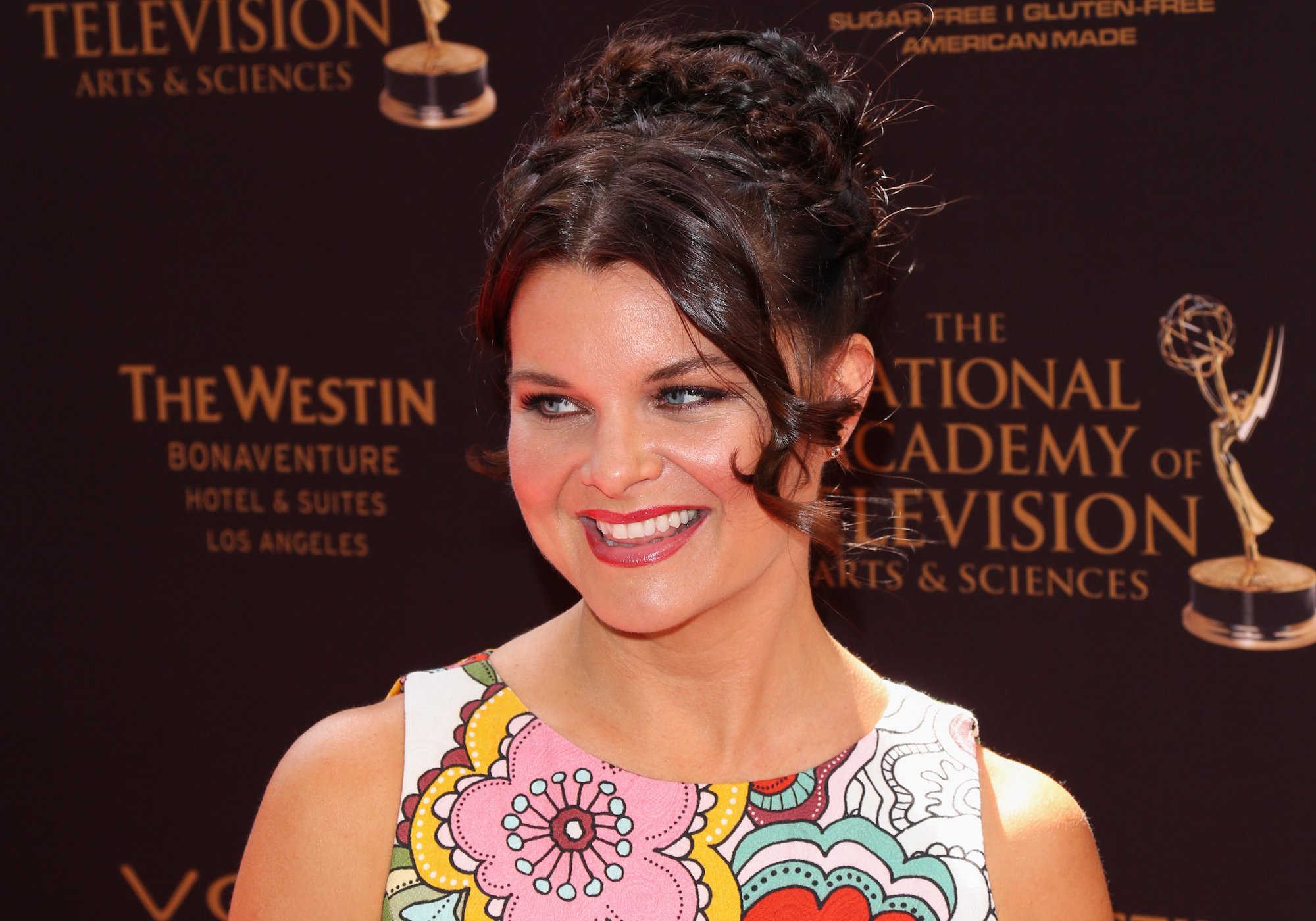 Katie Logan Spencer is a long-standing character on The Bold and Beautiful, and Heather Tom has portrayed the character since 2007. Having her fair share of relationships and flings, the secret romance with Wyatt Spencer is one B&B fans just can't get over.
The sparks between Katie and Wyatt began flying after Katie was hired into her old PR position and was working closely with her former stepson at the time, Wyatt (Darin Brooks). While the two shared kisses after the success of their fashion event, Katie was unsure of pursuing the relationship further because of concerns about their connections to Bill and Quinn.
She even tried to set Wyatt up with another woman to put out the flames in her mind. However, the plan backfired, and Wyatt showed back up on Katie's doorstep, so it must be fate, right? 
Katie then decided to seduce Wyatt, only to be interrupted by Bill unexpectedly, who came to visit their son, Will. While the two kept their relationship a secret, Quinn found out and took out her wrath on Katie. As the secret relationship pursued further, Katie finally confided in her sister Brook about their fling. After talking with her sister about the secret fling with Wyatt, Katie decided it would be best to reunite with Dollar Bill. The two ended up remarrying after their divorce a few years earlier. 
Is Bill the best man for Katie? 
Currently, Katie is debating on forgiving Bill Spencer once again for cheating. He has an infamous past of reconnecting with Katie's sister, Brooke Logan. With a history of breakups and reunions between the two, B&B fans almost expect the couple to end up back together. 
While she is close to reuniting with Bill despite his infidelity, some fans think Wyatt, Bill's son, is the better choice. The two would make the perfect pairing on the soap opera since Wyatt would've married Katie long ago if not for his father's unstable past with Katie.
According to Soap Dirt, fans believe a Wyatt-Katie paring would allow the two to "cut the liars out of their lives." The on-again, off-again relationships between the Logan sisters and the Spencer men creates even more drama that fans continue tuning in to watch who ends up with whom. 
Fans are split on which is the best couple
While some fans think Watie is the best, others are rooting for Katie to reunite with Dollar Bill. A Twitter fan shared that "It would be waaaaaay better if Wyatt would miss Katie and Bill would miss Steffy" while another Twitter fan chimes in for "Katie to go back to Dollar Bill."
As fans head to social media to share their opinions on who makes the best couple, Katie consults her sisters, Brooke and Donna, on whether to forgive Bill once again. An interesting twist with the past between Brooke and Bill. So, fans are also commenting on how Brooke can't give her sister objective advice.
Will Katie and Bill's love prevail, or will fans get a Watie reunion? Watch B&B on CBS daily to find out how it all unravels.