'The Bold and the Beautiful': Some Fans Want Zoe Sent Back to England
The Bold and the Beautiful is a long-standing soap opera that has an ever-growing fan base.
While the show has kept many stable main characters over the years, it has also welcomed newer characters recently, including crossovers of characters between the soap opera's sister show The Young and the Restless. One newer character who is stirring controversy among fans is Zoe Buckingham.
For some, she quickly became a fan-favorite, while others are questioning her motives for coming to Los Angeles.  
A quick recap of Zoe Buckingham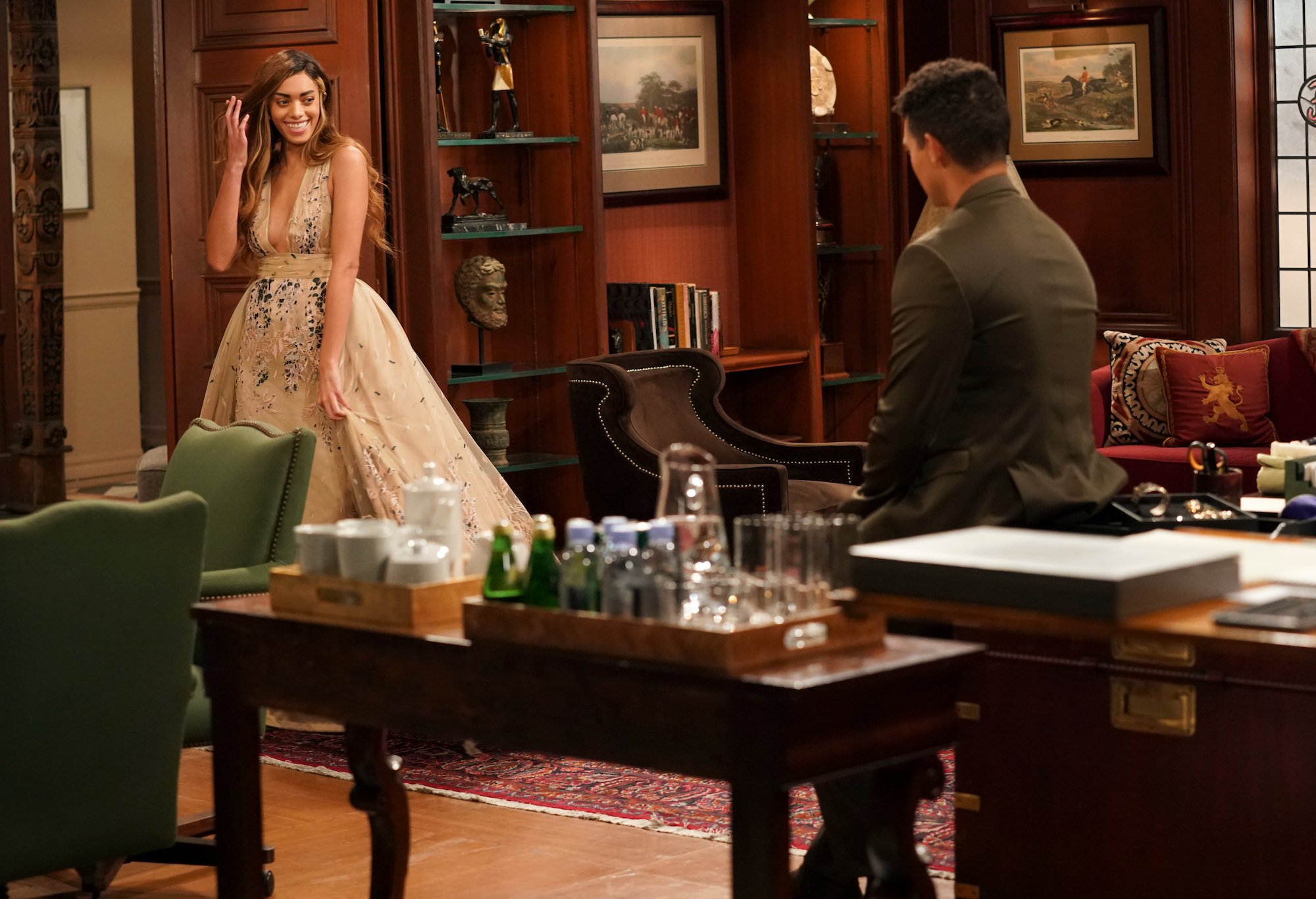 Welcomed to the B&B cast in July 2018, Zoe Buckingham is played by actress Kiara Barnes. She first came to L.A. in hopes of rekindling her relationship with Xander Avant, who had left her with only a farewell breakup letter when he left London.
Despite her ex's pleas for her to leave town and return to London, Zoe stays in the states. A romantic relationship with Thomas Forrester blossoms shortly after she decided to stay.
Their relationship ends with a broken-off engagement the night before their wedding. Recently, Zoe has gotten engaged once again, but this time to Carter Walton. Carter was the one who offered support and comfort to her after she found out that Thomas was just playing her the whole time they were together.
Best known on the show for his charming good looks and successful career, he has had trouble finding love and is thrilled to build a future with Zoe. 
Despite being engaged to Carter, Zoe has shown romantic interest in Zende Forrester Dominguez, who recently returned to L.A. Her continued flirting with Zende, even after Carter asked her to move in with him, has fans rethinking the Carter-Zoe pairing.
To add to the drama, Zoe's sister Paris is also interested in Zende. Well-known for their epic love triangles, The Bold and the Beautiful is not disappointing viewers with this recent twist. 
Drama between Zoe and Paris
On top of Zoe's flirting with Paris' love interest, there seems to be nothing but drama between the sisters since Paris arrived in L.A. Making a surprise entrance on the show as Zoe's little sister, it was apparent that she was in town to stir up her sister's life. 
While much of the drama is largely coming from Zoe, the sibling rivalry has been heating up in recent episodes. Zoe not only tried to prevent Paris from getting a once-in-a-lifetime opportunity at Forrester Creations, but she has also given Paris warnings to stay away from their shared love interest, Zende.
After a tearful exchange that ended with Paris standing up to her big sister and ripping up the resignation letter Zoe had typed up for her to sign, the family relationship is anything but close between these two. The twists and turns are only sure to increase as the sisters prove who deserves to stay in L.A.  
Some fans wouldn't be upset if Zoe was sent back to England
Many fans think Carter deserves better than Zoe and believe the show's writers are making his recent chance on love looking borderline desperate.
Since Zoe is essentially cheating on Carter with a man her sister is also interested in, some Twitter fans are saying they want Zoe sent back to England. Paris quickly became a fan-favorite during her short time on the show, and viewers are definitely not ready for her to make her exit. With Zoe's rude and mean behavior toward her sister, several viewers would much rather see her departure back to England.
Follow along with The Bold and the Beautiful on CBS to see who wins fans over in the end.