'The Bold and the Beautiful': How Old Is Jacqueline MacInnes Wood and What Is Her Ethnicity?
The Bold and the Beautiful isn't one of the longest-running soap operas on TV but since it aired in 1987 it has become one of the most popular. The show, which has won over 75 Daytime Emmy Awards, also features an ensemble cast of characters viewers can't get enough of. One fan favorite is Steffy Forrester, who is played by Jacqueline MacInnes Woods.
While you're very familiar with her B&B storyline, here are a few things you may not have known about the star's real life including her age, her ethnicity, who she's married to, and how many kids they have.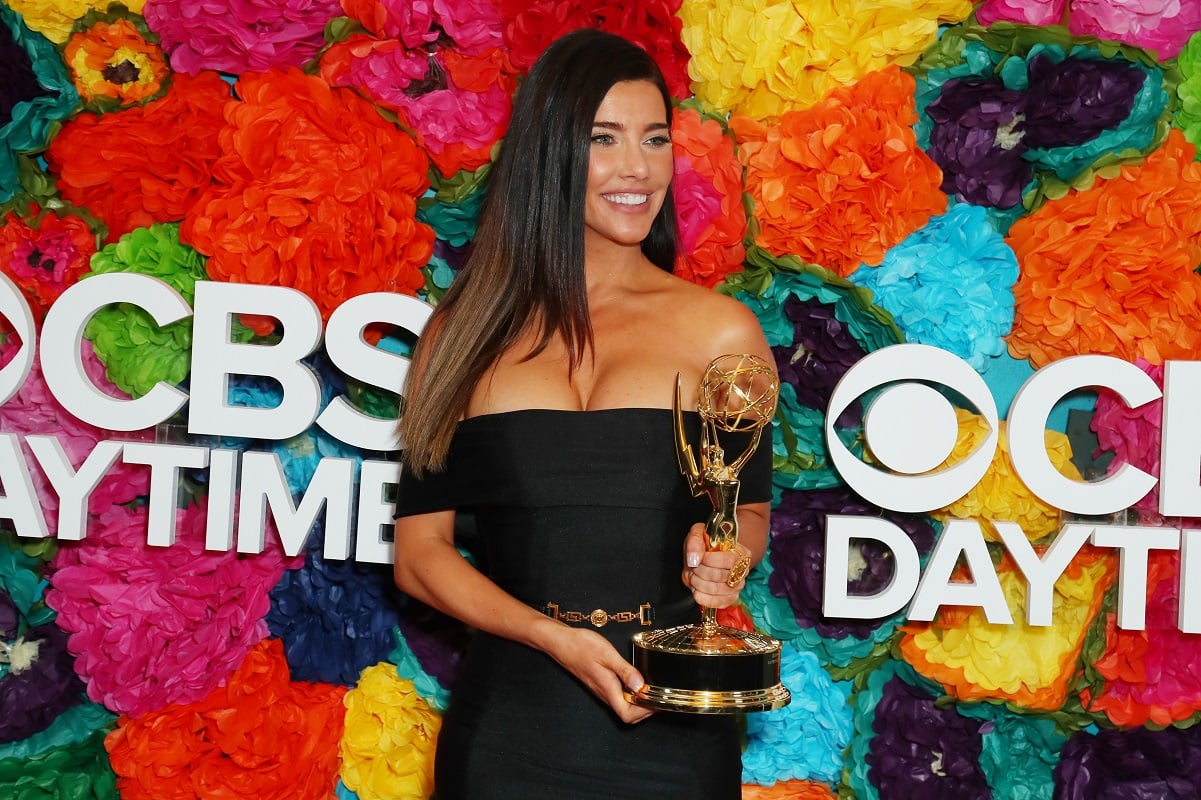 MacInnes Wood has starred on more than 'The Bold and the Beautiful'
MacInnes Wood has played her soap character since 2008, however, she's had plenty of other roles as well during her acting career.
She was cast as Candice in Donnie Wahlberg's UPN series M.V.P., as well as Julie Gunn in the Disney pilot Skyrunners, and took on the lead role in the Hallmark movie Nightmare at the End of the Hall. MacInnes Wood also starred as Olivia Castle in the 2011 horror film Final Destination 5. She then had a guest appearance on the CW action-adventure series Arrow. And from 2013 to 2014 she hosted E! network's eight-episode series of Party On.
Jacqueline MacInnes Wood's age and ethnicity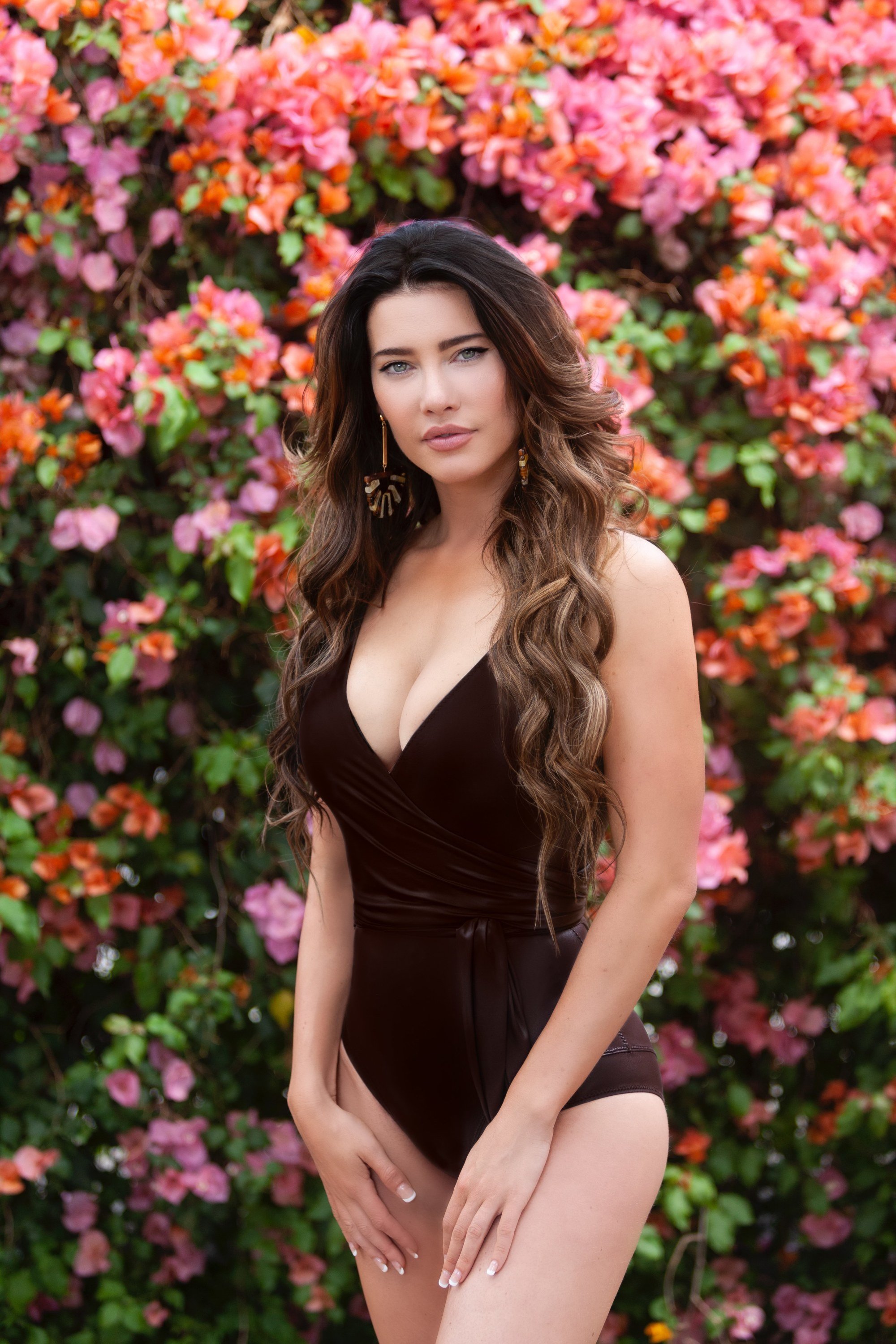 As for her age and background, MacInnes Wood was born on April 17, 1987, in Ontario, Canada to parents (Sandie) Alexandra MacInnes and James C. Wood. She has a half-sister, Dani Probert, who is the widow of former NHL player Bob Probert. The Bold and the Beautiful actor is of indigenous (Cree), Brazilian, Scottish, and French descent.
MacInnes Wood took up acting at Ryerson University and the Armstrong Acting Studio in Toronto. Her first job in the entertainment business was as "The Hair Girl" for a First Choice Hair Cutter's commercial.
Who she's married to and how many children they have together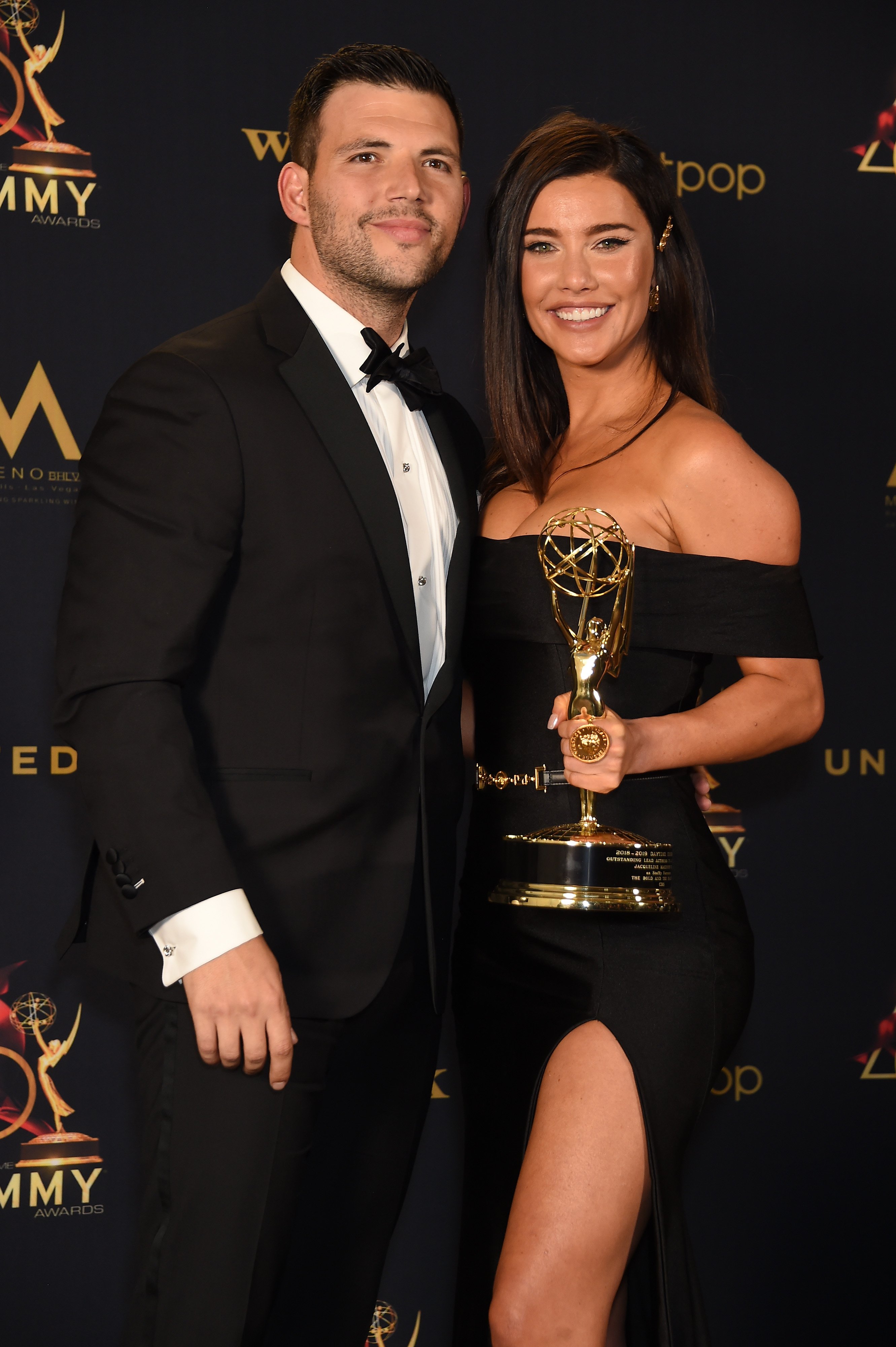 In 2017, MacInnes Wood got engaged to fellow actor and talent agent Elan Ruspoli. The Bold and the Beautiful star shared special moments from the proposal with her fans via a few photos on Instagram writing: "Biggest surprise of my life. I'M ENGAGED!! Elan, you are my everything and I️ can't wait to begin this new chapter with you. I️ feel like the luckiest girl in the world. I love you beyond words. My soulmate."
The couple ended up having an impromptu wedding the following year when they decided to get hitched while they were vacationing in Europe. "We went to Italy for the summer, and it was perfect timing because our friends and family were also traveling," MacInnes Wood told Soaps In Depth. "We ended up meeting them on a yacht, and one of my friends who was there officiates weddings, so we said, 'OK, let's do this.'"
Today, the soap star and her hubby have two children together. They welcomed a son, Rise Harlen Ruspoli, in 2019, and their second son, Lenix Ruspolli, was born in February 2021.