Is 'The Bold and the Beautiful' Star Annika Noelle Engaged to Zach Fisher?
The Bold and the Beautiful is full of drama that keeps fans entertained and tuning in to see new plot twists unfold. However, the private life of the cast is not always so dramatic. It is often difficult for stars to keep their personal life out of the public eye, but one B&B actor has done a fairly good job with her relationships. Annika Noelle, who plays Hope Logan-Spencer on the daytime drama, recently got engaged, but it has left us questioning who popped the question.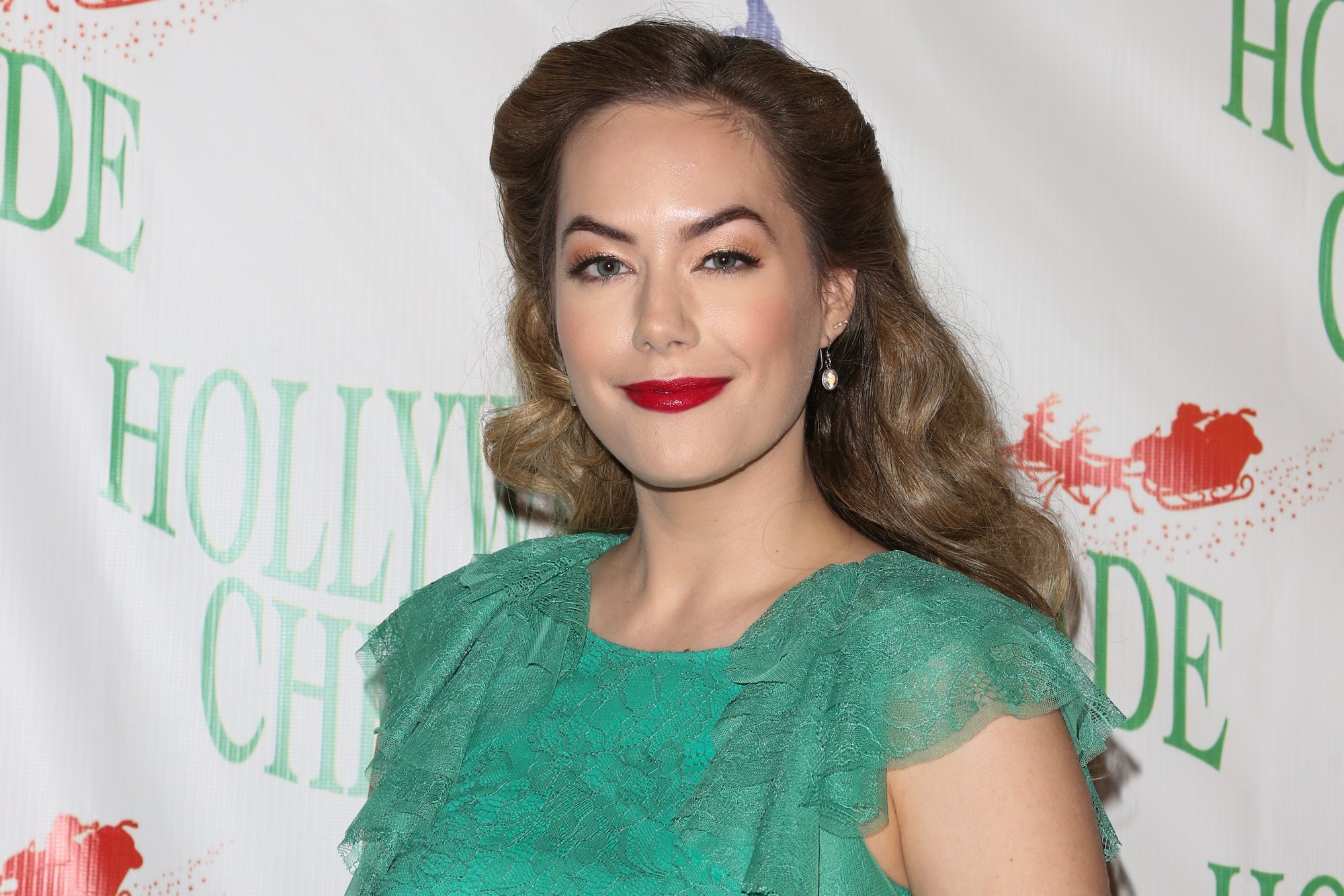 Noelle's acting career
Annika Noelle began performing at a young age, which resulted in her most recognized roles in several movies and TV shows, such as Jersey Boys, Love's Christmas Journey, The Perfect Gentlemen, and Chasing Life. Noelle's most notable role is playing Hope Logan-Spencer on the hit soap opera, The Bold and the Beautiful. Her talented performances as Hope on the daytime drama have led to her 2020 Daytime Emmy nomination for Outstanding Supporting Actress in a Daytime Drama Series. 
She made her debut on The Bold and the Beautiful in 2018 and quickly became a fan-favorite. The star's three years on The B&B has been eventful and full of twists and turns. From reuniting with Liam Spencer when she returned to L.A. to finding out their baby was kidnapped rather than a miscarriage to dealing with Liam's unfaithfulness, the actor has done a fantastic job playing the part of distraught Hope. While the show's drama continues, the actor is shaking things up in her personal life, as well, with a recent engagement. 
Her recent relationships 
In 2018, Noelle mentioned her romantic involvement with Zach Fisher. As a recording engineer and owner of Big Bad Sound, a home-based recording studio in Silver Lake, Fisher and Noelle have tried to keep their romance out of the spotlight. However, the two were spotted at several events together in the past. Despite her on-screen success, Noelle has been fairly private about her off-screen romances. Therefore, when she announced that a wedding was in the future, many assumed it must be her most notable public boyfriend, Fisher. 
Is Zach Fisher the star's fiance? 
After sharing a photo recently on her Instagram account to announce her engagement to fans, many are curious about the lucky man. While Noelle did not share details about the groom-to-be, many are wondering if it is Zach Fisher or a new romantic partner. She only left the comment "She said yes." on the Instagram photo showing the couple's rings — but no faces. The comments have been disabled on her posts, so co-stars haven't had the chance to weigh in on her announcement. Many believe her husband-to-be is her longtime boyfriend, Fisher, but others are speculating that it could be someone new who she has been dating privately.
Since the couple hasn't made many public appearances together in recent years, and their Instagram doesn't show recent photos of them together, it could be someone she has kept out of the public spotlight. Although Fisher hasn't shared photos of Noelle on his Instagram in recent months, he has photos of him with another woman, suggesting that the two have moved on with other people. Noelle's Instagram, on the other hand, doesn't have many photos of any guys besides her recent engagement post and another post from August. The face of the mystery fiance is hidden, but there is another photo from August on her Instagram of a man from behind that doesn't have Fisher's notable long curly hair. Therefore, it could've been a hint that she has been romantically involved with someone new. 
Keeping a fairly private romantic life, even with her daytime drama success, we are all anxiously awaiting to find out when she will share more information about her fiance. Regardless of who it is, Noelle looks happy with her partner, and we are excited about her new life's chapter.