Has 'The Bold and the Beautiful' Star Jacqueline MacInnes Wood Had Any Cosmetic Procedures?
Most soap opera characters have a glamorous life. They live in lovely homes, wear fashionable clothing, and have access to the best in hairstylists, makeup artists, and plastic surgeons. So, it shouldn't come as a surprise that the actors who portray those characters have a somewhat similar lifestyle. Actor Jacqueline MacInnes Wood has portrayed Steffy Forrester on The Bold and the Beautiful since 2008. She has fans who admire her sense of fashion and envy her looks. But some wonder if it is all-natural, or whether she has had any cosmetic procedures done.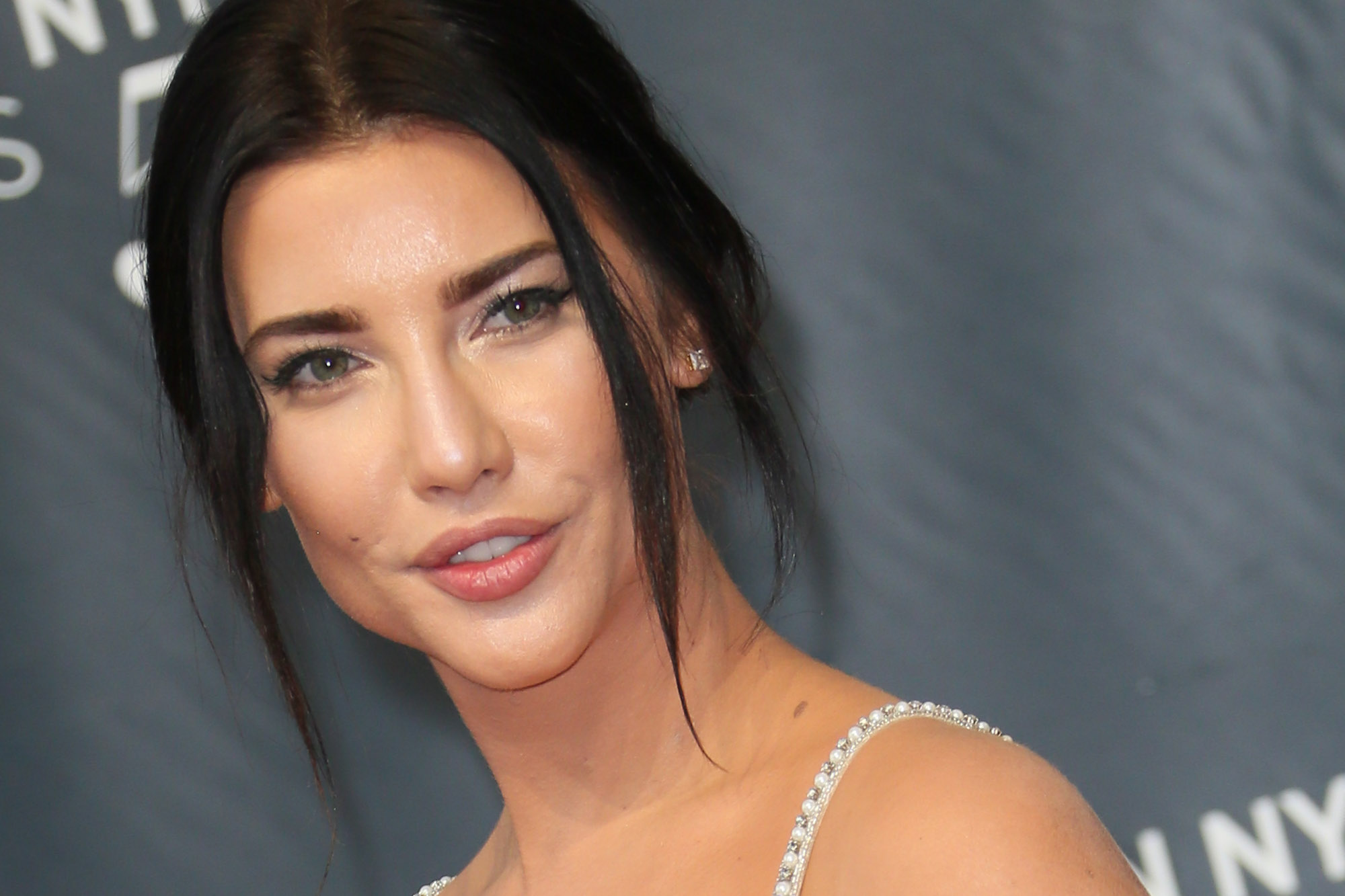 Jacqueline MacInnes Wood has an impressive resume
The 33-year-old singer-actor was once a disc jockey and TV host. Born in Windsor, Ontario, Canada, Wood moved to Toronto at the age of 18 to explore the world of acting. She attended classes at Ryerson University and the Armstrong Acting Studio, according to IMDb. Her work paid off with her netting the character of Steffy on The Bold and the Beautiful a few years later.
Fans have watched Wood, and Steffy, grow on the show for the past 12 years and hope she will continue her role on the program. Although she had been nominated before, Wood won her first Daytime Emmy Award in 2019 for Outstanding Lead Actress in a Drama Series. Wood met her husband, fellow actor Elan Ruspoli, through a mutual friend. They became engaged in 2017 and wed a year later. The couple just welcomed their second child, a boy, in February.
Jacqueline MacInnes Wood has great style
Wood admits to loving clothes. She uses one bedroom of their home as her closet, she told CBS' Watch. Her fashion idols include Sophia Loren and '90s model Kate Moss. Some of her favorite style celebs are Kate Hudson and Jennifer Lopez. As for her own look, Wood says she is a "chameleon. I love leather jackets and chunky boots, but I also love girly, floral, pretty things." Her mom most influenced her style while growing up. 
Wood says her signature beauty look consists of "full brows, liner, dewy skin, and peach- or rose-colored lips." She is known for sharing makeup tips on her Instagram page. One hint for creating a dramatic eye includes scotch tape! She has more than 518,000 followers, by the way. In an interview with The Global Town Hall, Wood says she uses a face mask once a week to "nourish and purify" her skin, as she has skin outbreaks due, in part, to stage makeup.
The ends of her hair need more conditioning than the rest of her exquisite locks. To do so, she puts her hair up in a ponytail and puts conditioner in a sandwich bag over the ponytail. She then uses an additional elastic band to hold it in place. She'll leave it in place for an evening or sometimes all night. As for food and exercise, Wood admits she loves food. That said, she won't eat more carbs than protein throughout the day. She refrains from eating anything fattening for at least two hours before she goes to sleep. Wood loves to dance, anywhere, but she also follows a weight training regimen.
Has Wood had any cosmetic procedures done?
The actor appears to have what has been referred to as "Instagram face." It is a phrase often associated with Kim Kardashian West. Like Kardashian, Wood is still quite young, and so is her look, with plump, high cheekbones. She has full, lush lips and a small, neat nose. Wood hasn't stated she's had any procedures or surgery, but many are suspicious that she has.
Top Celeb Surgery claims she has had. In comparing older photos with ones taken around 2016, it appears she not only had Botox, but also facial and lip fillers. Some think she may have had a nose job and eyelid surgery, although those changes are more subtle. Her cheeks protrude more than before, and a lot of fillers seem to have been used.
While some speculate the changes could be a result of surgery or procedures, it's likely Wood has seen changes to her face as she's gotten older and had babies. Her fuller lips could be from the rise in availability and development of lip plumping products, as the trend of fuller lips has increased the demand for temporary lip plumping. Regardless of how Wood's style has changed, fans are loving her look.