'The Bold and the Beautiful' Actor Jacqueline MacInnes Wood Just Bought a $4.5 Million Mansion
Getting to take a peek inside the glamorous lives of the rich and famous is a time-tested and long-standing tradition in entertainment. It's almost a way to live vicariously through their success. Whether it's peeping their jewelry and impressively well-stocked closet or seeing their car collections, the glitz can be quite inspiring. Fans of The Bold and the Beautiful may be interested to know that actor Jacqueline MacInnes Wood recently bought a stunning $4.5 million mansion.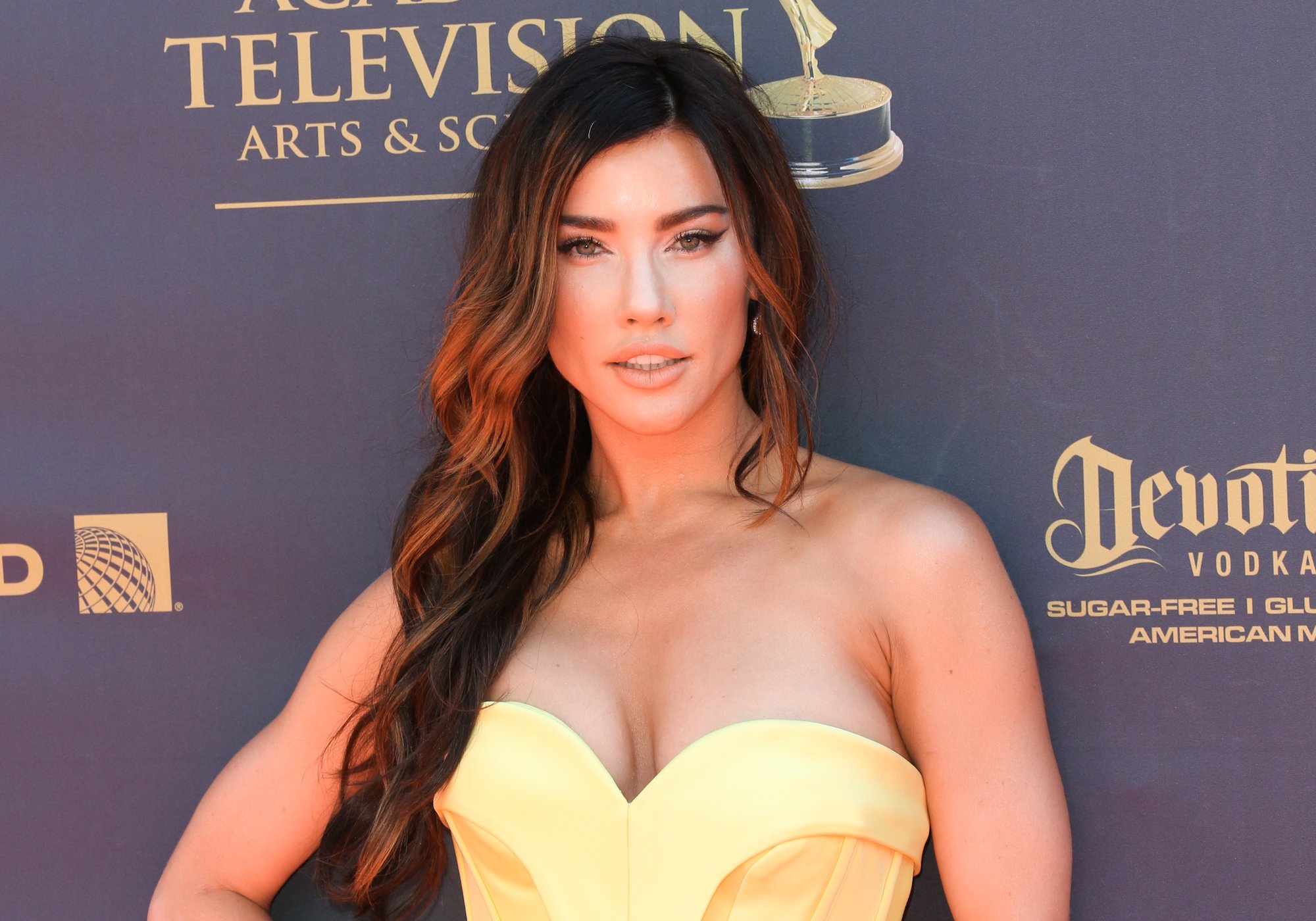 Jacqueline MacInnes Wood portrays Steffy Forrester on 'The Bold and the Beautiful'
The Bold and the Beautiful isn't quite as long-running as some of the truly epic soap operas still on the air, but it has been ongoing since 1987 and has brought fans more than 5,000 episodes! The series, initially a spinoff from The Young and the Restless, revolves around the dramatic lives of two families in the Los Angeles fashion world. The story centers on the rich Forresters and the less fortunate Logans as their lives intertwine through romances, betrayals, and business deals. 
Jacqueline MacInnes Wood joined the cast in 2008 as Steffy Forrester, the daughter of Ridge Forrester and Taylor Hamilton. Like most soap opera characters, Steffy has been through a lot in her life. Failed romances, a tragic miscarriage, and a tense relationship with her father are all part of her character's arc, and fans continue to tune in year after year to see what will happen next. 
Jacqueline MacInnes Wood is married to Elan Ruspoli 
Luckily, MacInnes Wood's real-life relationships are a lot less dramatic than her on-screen ones. MacInnes Wood initially met Elan Ruspoli, a talent agent, a few times before really noticing him when they met again through mutual friends. They got set up on a double date, and MacInnes Wood didn't think the timing was right, but fate intervened: "We had a double date, and I was not ready but of course, when you're not looking is usually when you find it." 
The pair got engaged in November 2017 and tied the knot in August 2018 in a secret ceremony. In 2019, the pair welcomed their first child, a son named Rise Harlen. As Entertainment Tonight reports, the growing family added a second son named Lenix in February 2021. 
Jacqueline MacInnes Wood and Elan Ruspoli moved houses
Maybe the growing family needed more space or maybe it was just time for a change in scenery, but MacInnes Wood and Ruspoli listed their gorgeous Hollywood Hills house in late 2020. As The Los Angeles Times reports, the home was listed for $2.1 million, a price that reflects the renovations and work the couple put into it since purchasing it for $1.48 million in 2016. Renovations included wide-plank hardwood floors and marble in the kitchen. These elements added to the open floor plan of the well-lit 1,700-square-foot home, which features three bedrooms and three bathrooms. The price has since dropped to $1.9 million. 
Meanwhile, the couple has moved on to their new home. They've headed to the suburbs and relocated to family-friendly Westlake Village, California, according to MSN. This $4.5 million home is certainly a big upgrade — emphasis on the big. The 7,000-square-foot mansion is completely out of view from the public eye and located at the end of a gated drive. There aren't a lot of pictures of the space since the couple snatched it up quickly, and it's listed as "sold before processing." We do know that they'll enjoy the seclusion of a private golf course community and a gorgeous patio/pool area.