'The Bold And The Beautiful' Sheila Carter Is Finn's Birth Mother
'The Bold and the Beautiful' fans are in for a shock when Shelia Carter returns as Finn's birth mother.
It's the moment The Bold and the Beautiful fans have been waiting for. Steffy Forrester (Jacqueline MacInnes Wood) and her fiance Dr. John 'Finn' Finnegan (Tanner Novlan), marry this week. The wedding will be a big affair as the Forresters, along with Finn's adoptive parents Jack and Li Finnegan (Ted King and Naomi Matsuda), celebrate the union.
However, soap opera weddings aren't without drama. Steffy and Finn's marriage starts off rocky when his birth mother crashes the ceremony. The woman is someone Steffy, and the Forresters know very well.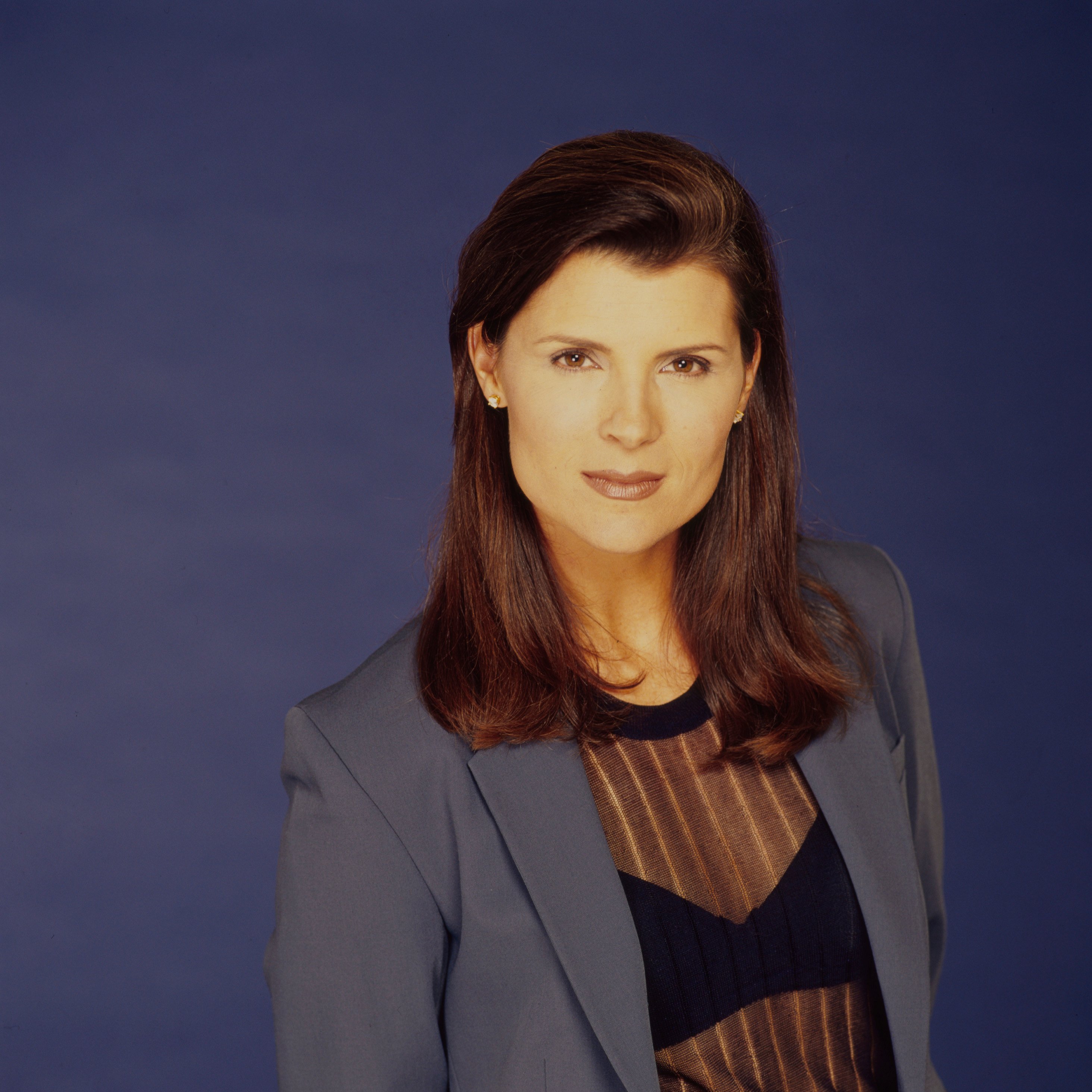 Sheila Carter reveals she's Finn's birth mother
During a heartfelt talk with Steffy, Finn revealed he was adopted as a baby. Finn didn't know much about his birth mother and considered Jack and Li his birth parents. Speculation about Finn's birth parents was a hot topic with The Bold and the Beautiful fans.
When rumors swirled Finn's mother is a character already on the show, the guessing game with viewers began. This week, they'll find out who it is when the handsome doctor comes face-to-face with his biological mom.
As Finn's taking a break from the wedding festivities in the Forrester guesthouse, a mystery woman emerges from the shadows. It's revealed to be Sheila Carter (Kimberlin Brown), who informs Finn she's his mother. Later Sheila makes her presence known to the rest of the guests, who are in a state of shock.
Sheila Carter's 'The Bold and the Beautiful' history
Given Shelia's past, it's no surprise everyone's unhappy to see her. The character originated on The Young and the Restless, where her crimes consisted of kidnapping Lauren Fenmore's (Tracey Bregman) son. After faking her death, Sheila left Genoa City for L.A.
Sheila enjoys a luxurious lifestyle when she becomes the wife of Eric Forrester (John McCook). However, their marriage is tested by the disapproval of Eric's children. After Sheila's past in Genoa City is revealed, she holds the Forrester family hostage. But is later apprehended and placed in a hospital for treatment.
She would later marry her doctor James Warwick (Ian Buchanan), with whom she has a daughter. Despite attempts to change, it's apparent Sheila's evil side still lingers. After her marriage to James ends, Sheila would leave L.A. with her child, but not before a dangerous confrontation with Stephanie Forrester (Susan Flannery).
Sheila would make several appearances throughout the years. Every time she returned, she continued to wreak havoc on the Forresters. Her last appearance came in 2017 when she attempted to break up Eric's marriage to Quinn Fuller (Rena Sofer). Shelia's plot backfired, and she soon disappeared again.
Shelia Carter's return means trouble
Sheila's return has sent the internet buzzing. The Bold and the Beautiful fans are excited about Sheila's return, and so is Kimberlin Brown. In an interview with Entertainment Tonight, the actor said, "I'll play as long as they have me." Brown also implied that her character's going "to bring a lot of misery."
The revelation of Sheila as Finn's mother is bound to cause problems for newlyweds Steffy and Finn. Also, Sheila has unfinished business with the Forresters. Sheila's return is already off to an explosive start, and there's more to come from daytime's favorite villain.