'Bones' Creator Confirmed a Fan Theory About Brennan That the Show Never Addressed
Bones was more than just a procedural drama—it played off the cute chemistry between its two charming leads, Emily Deschanel and David Boreanaz. But as great as Boreanaz was, it was Deschanel's portrayal of Temperance "Bones" Brennan that truly made the show great. She was the main character and the action often revolved around her. Boreanaz was the most prominent character in a talented supporting cast, but it was clearly a vehicle for Deschanel. 
Fans loved Deschanel's take on the character and even developed one theory about her that was never addressed. The show's creator recently confirmed it, validating those diehards who knew they were onto something. Read on to find out more about Brennan, the fan theory, and why it was never addressed until after the show's culmination. 
Brennan was 'Bones' most compelling character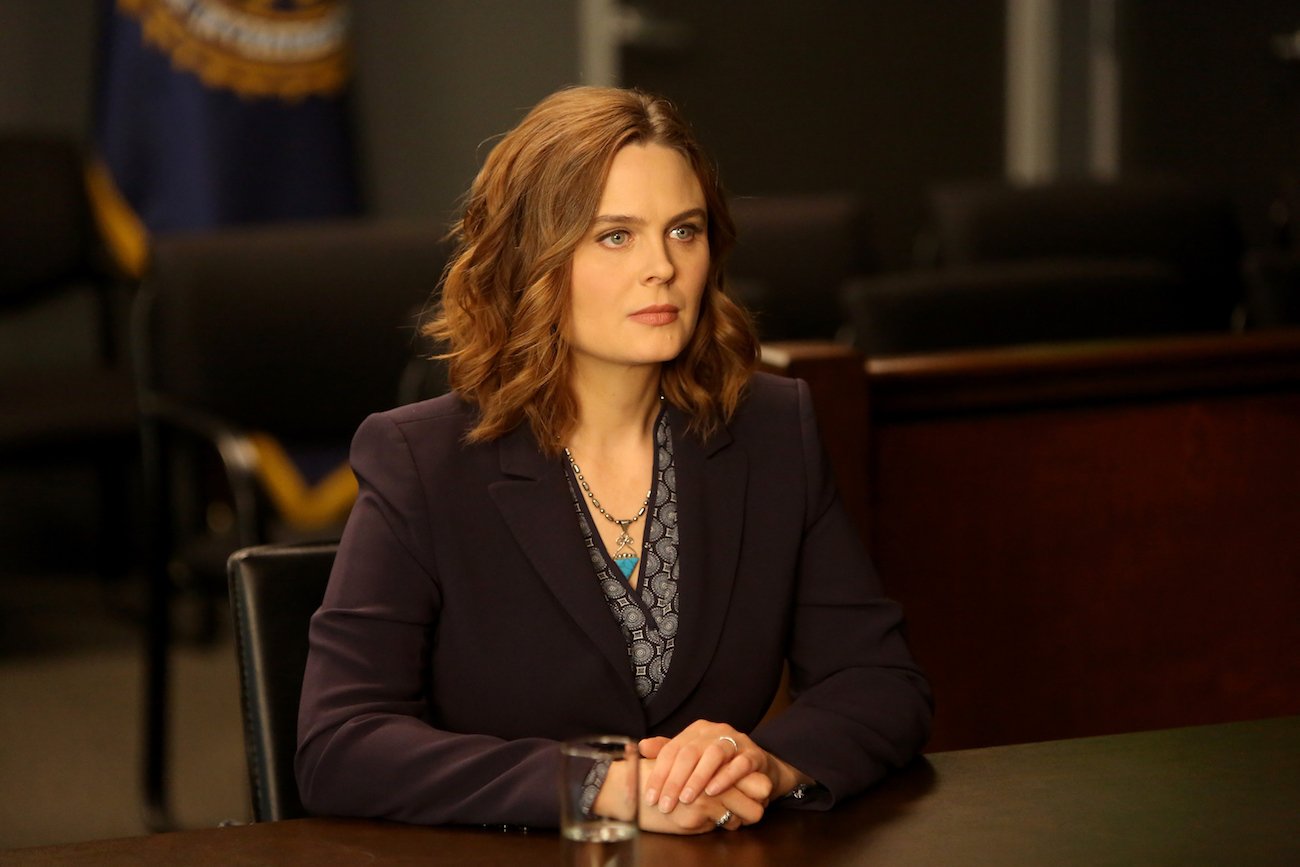 Brennan is a forensic anthropologist who works at a place called the Jeffersonian Institution in our nation's capital, Washington, D.C. She works alongside Boreanaz's Agent Booth to solve crimes with a larger team of experts.
Booth dubs her "Bones," providing both her nickname and the name of the series. She investigates the remains of bodies that have been dead for quite some time but are recovered. She possesses what seems like superhuman intelligence.
Paired with Brennan's intellect is a somewhat awkward approach to social dynamics. Her love of books and learning has helped her develop something of an anti-social personality. Contrasted against the much more personable Booth, the two made for a great duo.
Because of her distinct personality, fans of the show developed a theory about Brennan that the show never tackled.
The creator of 'Bones' confirmed one Brennan fan theory never addressed on the show
A theory that persisted for years was that Brennan is an individual on the autism spectrum. This can be problematic for a major network show—they're not always known for subtlety, and portraying a character with autism needs to be handles with respect.
Producers of the show even tried to throw water on the theory at one point. According to Screen Rant, they produced an episode in season eight that chalked Brennan's personality up to her "relationship with her mother." Creator Hart Hanson eventually confirmed that the theory was true, however. 
Why Brennan's autism was never addressed on the show
Hanson told NJ.com that he based Brennan on a friend of his who had Asperger's Syndrome. So why is it that it took the series ending for Hanson to admit this? Why not make it readily apparent within the show's universe from the beginning? 
Hanson's response is that was because of their status on network TV:
"If we were on cable, we would have said from the beginning that Brennan has Asperger's…Instead, it being a network, we decided not to label a main character, for good or for bad. But those elements are in there."
It's clear that the stiff standards of network TV confined Hanson a bit. The fact is that shows on the major networks are often less controversial than their cable counterparts. Had the show been on a channel such as TNT, FX, or one of the streaming services prevalent today, the story would likely be different.
Hanson's admission is helpful though. Bones will live on in reruns, and now fans can rest assured that Brennan has Asperger's. It's helpful to have positive representation of that kind of condition in mainstream, popular TV shows. The show may not have made it clear at the time, but Hanson deserves credit for doing the best he could and admitting it after the fact.