Bonnie Tyler Says She's Never Going to Retire
Welsh singer Bonnie Tyler is a legendary singer with decades of experience behind her. Her place in music history has been cemented forever. But despite that, she insists that she never wants to retire until she's in her grave
Welsh singer Bonnie Tyler has had a career that has spanned decades. She's released hit songs such as "Total Eclipse of the Heart" and "Holding Out For a Hero" and cemented her spot in music history. But even as she gets older, she doesn't plan to get off the stage any time soon.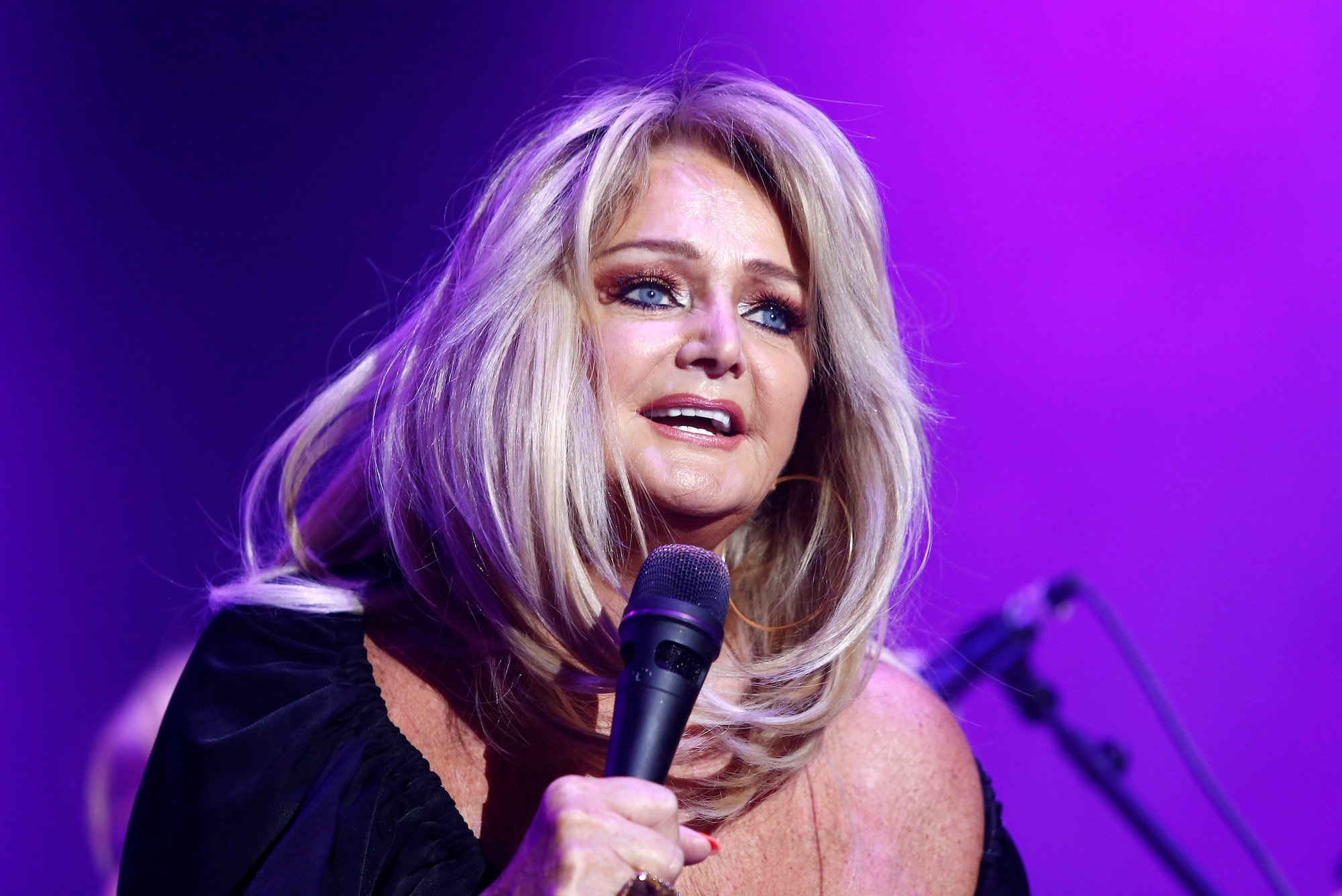 Bonnie Tyler has been making music for decades
Tyler burst onto the scene in the late 1970s with her debut album The World Starts Tonight. The LP included the singles "Lost in France" and "More Than a Lover. Her 1978 single "It's a Heartache" from her sophomore album Natural Force peaked at number three on the Billboard Hot 100 chart.
In the 1980s, Tyler began creating rock music with songwriter and producer Jim Steinman. He wrote "Total Eclipse of the Heart," the lead single from her 1983 album Faster Than the Speed of Night, which ended up being her biggest hit. Steinman also wrote "Holding Out For a Hero."
Tyler continued to release music in the 1990s and early 2000s. She took a nearly decade-long hiatus but returned in 2013 with a new album, and is an active artist today.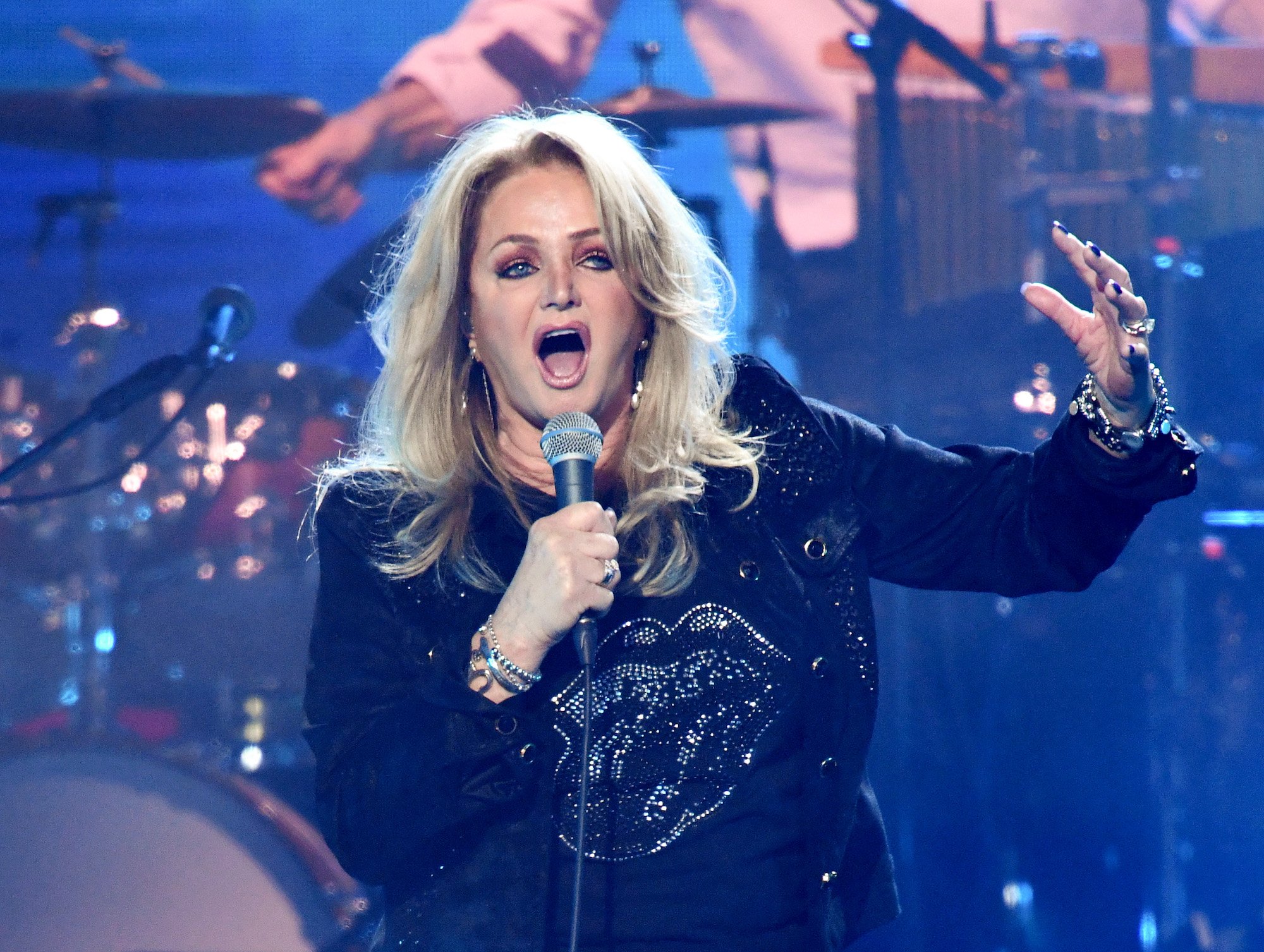 Bonnie Tyler is never going to retire
Tyler released her most recent album in 2021, and she continues to enjoy a successful music career today. She turned 70 in June 2021, and feels as though age is nothing but a number.
"I didn't mind being 40, 50 or 60. But 70! I can hardly get those words out of my mouth. It feels like I'm talking about somebody else," she told longtime British magazine The Lady. "But I like what I do. I don't do it for the money. I love performing. And I've missed my band and my crew [during lockdown]. Getting up on stage is in my DNA."
"All the traveling is worth it for those couple of hours in front of my fans," she continued. "It's given me the most wonderful life. I count myself a very lucky woman."
Bonnie Tyler still performs today with her iconic raspy voice
Tyler became known for her voice over the years, which contained a gravel-like burn that resembled some of her male counterparts. "I've never felt inferior to men," she said proudly. "I'm a strong person and I can compete with the rockiest of male voices."
She went on to describe just how she got her iconic raspy voice. "In my 20s I had to have nodules removed from my vocal chords. Was supposed not to talk for six weeks afterwards. Can you imagine!" she recalled. "The result was my husky singing voice. People think I must have been a smoker, but I never was."
Tyler has no intention of slowing down as she enters her 70s. Her tour schedule for the remainder of 2021 and early 2022 is jam-packed with performances in Finland, Germany, Czechia, and more.