How Old Is Boo in 'Monsters, Inc' Now? Will She Return for 'Monsters at Work'?
How old is the voice actor who portayed Boo in the 2001 'Monsters, Inc.' film now? Will Boo or Mary Gibbs return for the sequel series on Disney+?
When the sequel to the 2001 Pixar film, Monsters, Inc., premiered on Disney+ on June 7, viewers desperately wanted to know if Boo (voiced by Mary Gibbs) might appear in Monsters At Work. Since the streaming service only dropped two episodes so far, is it possible that Boo might make an appearance? Viewers also want to know how old Boo from Monsters, Inc. is.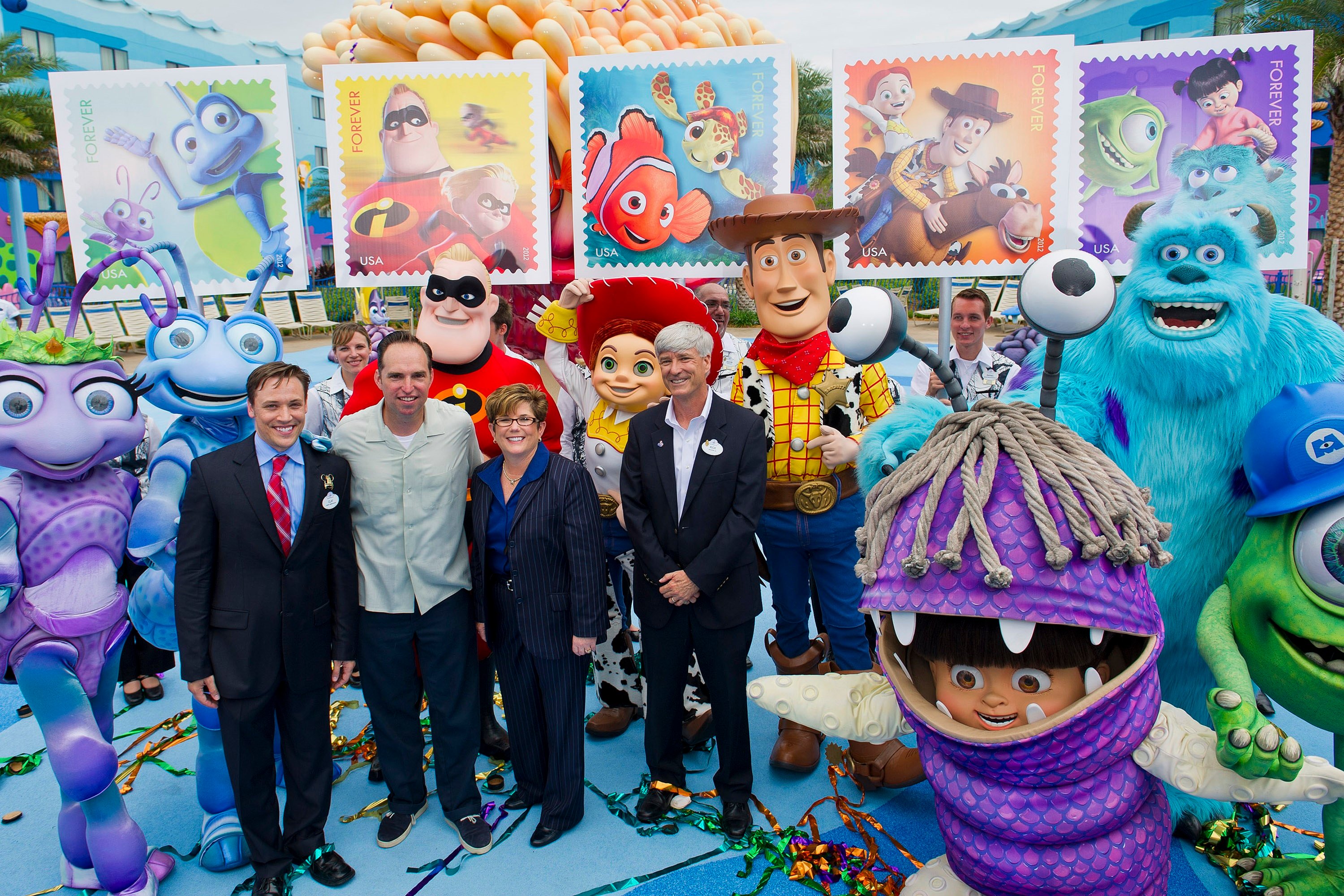 What happened to Boo?
A quick refresher on what happened to Boo at the end of Pixar's Monsters, Inc. — her door was shredded and then glued back together. After James P. "Sulley" Sullivan (voiced by John Goodman) returned Boo safely to her room, Roz (voiced by Bob Peterson) insisted they shred her door. Viewers might remember that Roz was the undercover leader of the Child Detection Agency, posing as a secretary.
However, Sulley keeps one splintered piece from Boo's door as a keepsake. At the end of the movie, Mike Wazowski (voiced by Billy Crystal) surprises Sulley by reassembling Boo's door. Sulley places the piece he kept in it to complete the door. Then he opens the door to see Boo, who immediately recognizes him and exclaims, "Kitty," although she was off-screen. 
How old is Boo from 'Monsters, Inc.?'
According to Disney Wiki, Boo was two years old when she toddled into the factory in Monsters, Inc. The voice actor who portrayed her, Mary Gibbs, was also two years old during the movie's filming. The young girl couldn't sit still in the recording booth, so the crew had to follow her around the studio with a microphone to catch the dialogue for Monsters, Inc. According to Gibbs' bio on IMDb, she was born on Oct. 5, 1996. Therefore, the young Boo viewers remember from Monsters, Inc. turns 25 on Oct. 5, 2021. If Boo returns for Monsters At Work, it would probably have to be a new voice actor.
Will Boo appear in 'Monsters At Work'?
In the first two episodes of Monsters At Work, Sulley and Mike did not mention Boo's name. Will Boo appear in the Disney+ series at some point? The developer and executive producer of Monsters At Work, Bobs Gannaway, spoke to the New York Times to break the sad news to hopeful fans. Boo from Monsters, Inc. will not return for the sequel series, Monsters At Work.
"Everyone agreed that we wanted to leave it to the world to decide how that relationship continued," Gannaway told the outlet. 
However, Billy Crystal added that a monster infant makes an appearance, giving Mike a chance to show his softer side. In Monsters, Inc., Boo melted Sulley's heart, and now it's Mike's turn.
"[It] gives him a chance to be more vulnerable," Crystal said of the encounter. 
It looks like viewers have to settle for a monster infant instead of loveable little Boo in the cast of Monsters At Work on Disney+ this summer.