'Book of Boba Fett' Bacta Tank Gives Temuera Morrison 2 Advantages, He Says
Temuera Morrison describes working in the bacta tank on 'The Book of Boba Fett,' but he wouldn't prefer the alternative.
The Star Wars series The Book of Boba Fett bacta tank has already made several appearances. Boba (Temuera Morrison) sleeps in the bacta tank which Star Wars fans already know from the original trilogy. Luke Skywalker healed in one on Hoth. Later films confirmed Darth Vader used one to heal from his volcanic burns. So, it isn't too surprising that The Book of Boba Fett uses a bacta tank to explain Boba's recovery from previous adventures.
[Warning: This article contains spoilers for The Book of Boba Fett.]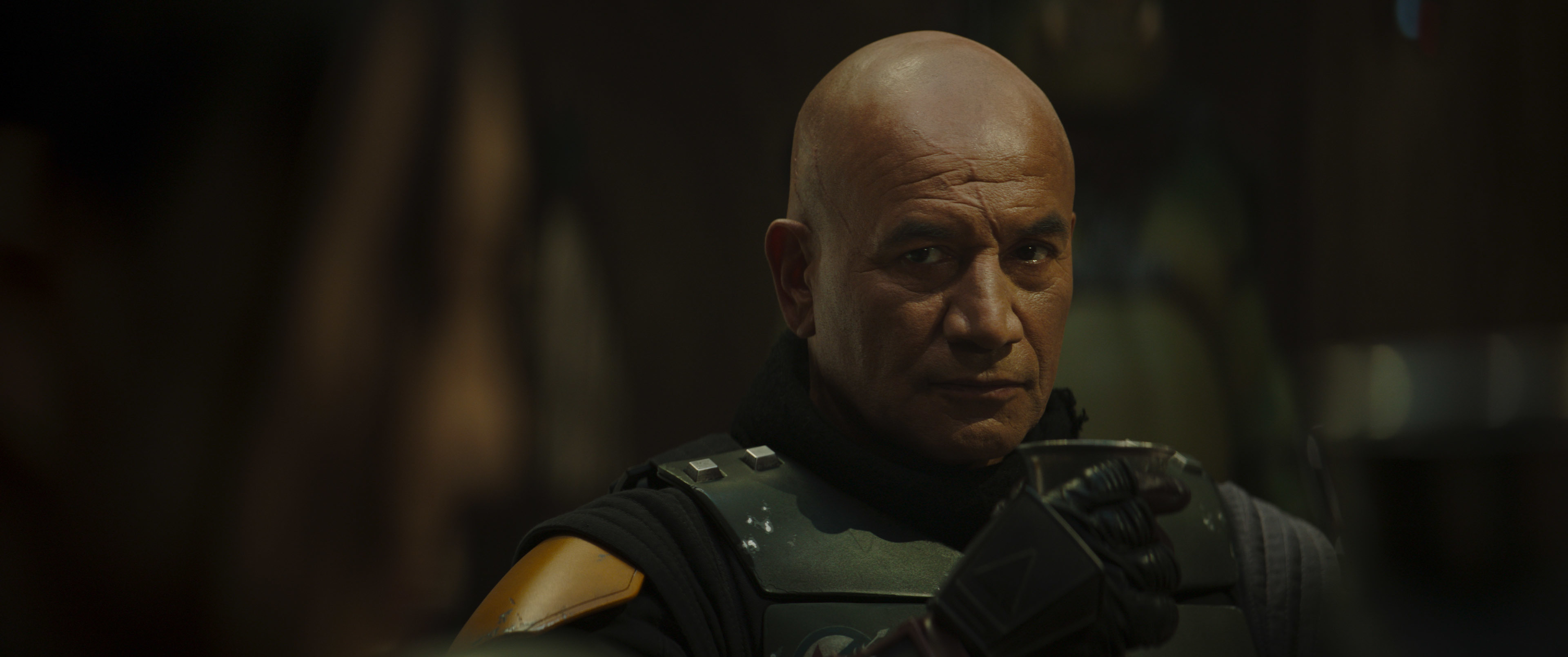 Morrison described his time in the bacta tank during a Television Critics Association Zoom panel on Jan. 14. Morrison said the bacta tank offered him more than just Star Wars continuity. New episodes of The Book of Boba Fett premiere Wednesdays on Disney+.
Temuera Morrison learned to hold his breath in 'The Book of Boba Fett' bacta tank
The bacta tank is filled with miraculous healing fluid. Well, that's miraculous in the Star Wars universe. The actors still have to hold their breath underwater. 
"Yes, I was tortured on the sands of Tatooine and then they made this tank for me to try and drown me as well," Morrison joked. "But yeah, that weren't too bad actually. I got good at holding my breath a little bit longer than I normally can. I think I got past 10 seconds." 
'The Book of Boba Fett' bacta tank also saved Temuera Morrison from long hours 
The first episode of The Book of Boba Fett flashes back to Boba's escape from the Sarlacc. The bacta tank restores Boba Fett to the way Morrison looks now, at age 61. Were Boba still scarred up from his battle in Return of the Jedi, Morrison would have to don cumbersome makeup every day his face appears on screen.
"Yes, we had to fix this man somehow and make him get his good looks back so I was glad," Morrison said. "The big thing for me, I was glad that bacta tank was there because at the end of the day, it cut down my makeup time because it was improving and getting rid of all the scars, the exterior burns, archness and stuff. We had a great time in that bacta tank."
There were two bacta tanks on the set
Morrison also revealed the movie magic that makes the bacta tank appear on screen. The Star Wars movies showed upright bacta tanks, but The Book of Boba Fett bacta tank is fit for sleeping. What you see on screen is also a combination of two tanks.
"We had about two, a horizontal one of the closeups," Morrison said. "The set was nice in that, the curtains and all that and a bit of wind blowing through our office there. It was quite a nice setup there. Just holding my breath so my stomach was… a big challenge."