'The Book of Boba Fett': Fans Are Unhappy With 1 of the OG 'Star Wars' Characters After Episode 6
The Book of Boba Fett has veered away from its title character in recent episodes, but it's given Star Wars fans the chance to catch up with other familiar faces. After an installment focused on The Mandalorian's Din Djarin, The Book of Boba Fett Episode 6 showed viewers a glimpse of another favorite from the prior series. Sadly, it also gave them cause to be angry with one of Star Wars' original characters.
[Warning: This article contains spoilers for The Book of Boba Fett Episode 6.]
'The Book of Boba Fett' Episode 6 brings in several 'Star Wars' characters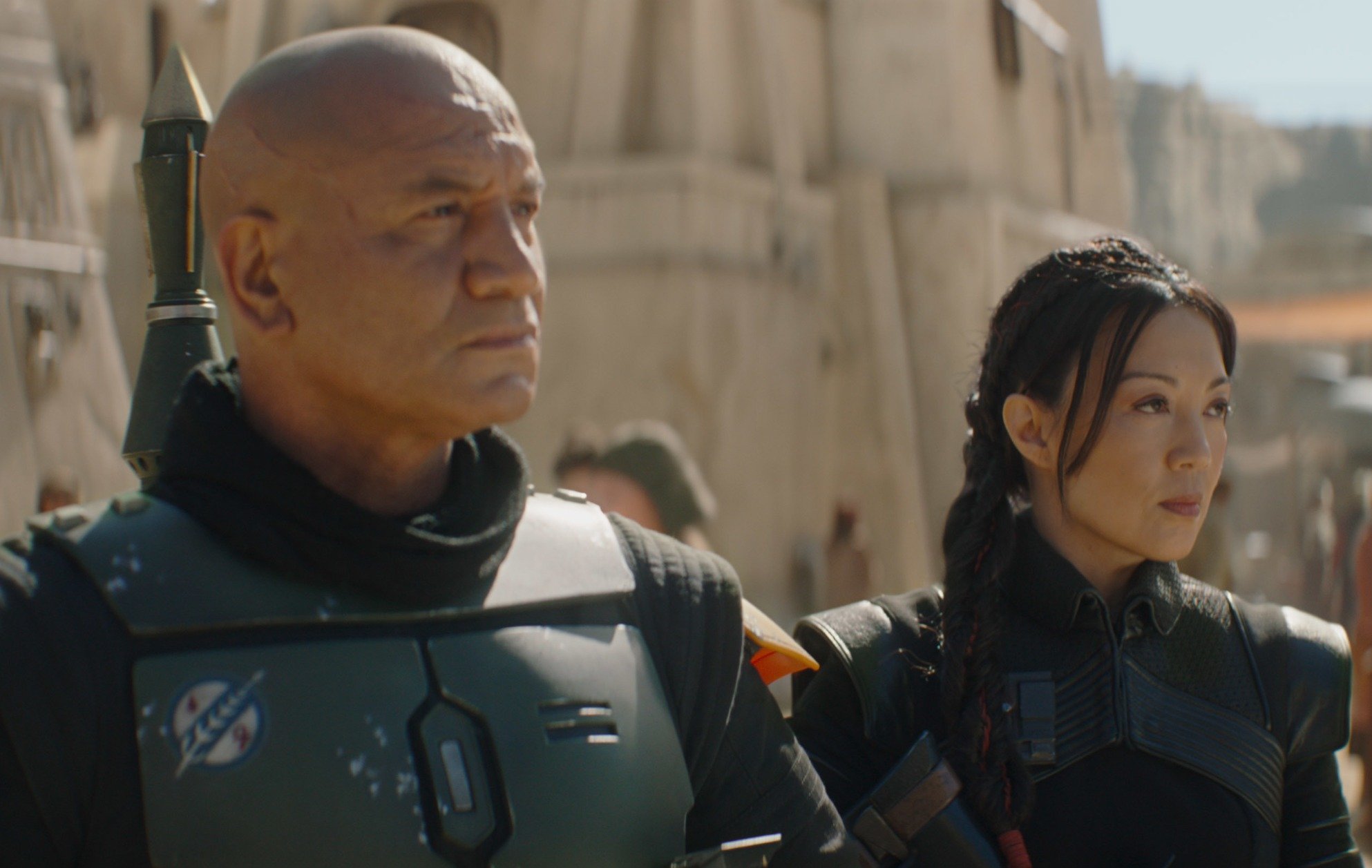 The Book of Boba Fett Episode 6 is full of familiar Star Wars characters, most of whom take center stage in the latest installment. "Chapter 6: From the Desert Comes a Stranger" features Din Djarin again. It also contains appearances by Grogu, R2-D2, Luke Skywalker (Mark Hamill), Ahsoka Tano (Rosario Dawson), and Cobb Vanth (Timothy Olyphant).
And although viewers were excited to see these fan favorites again — all in one episode, no less — many left this week's installment feeling mixed about Luke. It's no secret the relationship between Din and Grogu has become one of the most beloved of the entire franchise. Naturally, Luke's suggestion that his pupil let go of it didn't go over so well.
Fans unhappy with Luke Skywalker after 'The Book of Boba Fett' Episode 6
After The Book of Boba Fett Episode 6 dropped, it didn't take long for fans to hop online and discuss Luke's final scene. In it, he places Din's gift and Yoda's Lightsaber in front of Grogu. He then asks the child to choose, reinforcing the notion that Jedi can't have attachments.
Of course, that's a tad hypocritical coming from the person who left his training on Dagobah to save his friends. And it seems viewers are in agreement there. Many of them feel sorry for poor Grogu, and some are hopeful he'll return to Din rather than stay with Luke.
In a Reddit thread covering the latest episode, fans vented about Luke's methods — and they didn't hesitate to point out how inconsistent they were with his own actions in the original films. As one Redditor put it:
"Luke was always the guy who realized the Jedi were bulls*** and refused to cut his own attachments, but here, he's just peddling it himself like he didn't abandon his training for his friends and defeat the Emperor by having an attachment to his father."
Additionally, viewers expressed anger and annoyance at the way Grogu was treated throughout The Book of Boba Fett Episode 6. Several of them called Luke an a**hole and d*** for making Grogu relive his trauma. Nearly all of them questioned his training style. Of course, his actions here do make sense of his behavior in The Last Jedi.
As another Redditor wrote, this is likely to be the first of many mistakes Luke makes leading up to Kylo Ren (Adam Driver):
"Just gonna be one of the many poor decisions Luke makes during his new Jedi era, to set him up to be that poor POS he is in the sequel trilogy."
What choice will Grogu make?
So, will Grogu take the path fans are hoping for and choose Din over Luke? The Book of Boba Fett Episode 6 leaves viewers hanging, and they likely won't know the answer until The Mandalorian Season 3. But given that Grogu doesn't appear in the Star Wars movies — and is never mentioned by any of the sequel characters — it seems probable he'll return to the Mandalorian.
Knowing what's to come when Kylo Ren arrives at Luke's school, that's probably for the best. No one wants a tragic ending for Din Djarin or his Foundling. Just look at all the upset a brief obstacle to their relationship has caused.
The first six episodes of The Book of Boba Fett are currently streaming on Disney+.