'Book of Boba Fett': Jennifer Beals Pushed for Twi'lek Garsa Fwip to be Called 'Madam' Instead of 'Master'
'The Book of Boba Fett' actor Jennifer Beals had a great reason to push for her character to be called 'madam' and not 'master'.
Jennifer Beals had a memorable turn as a cantina operator in The Book of Boba Fett, Disney's spinoff of The Mandalorian that recently drew mixed reactions from Star Wars fans. Although the veteran TV and film actor will not be in season two, if there is one, Beals' contribution behind the scenes highlights how much Disney's Star Wars universe continues to evolve. In short, Beals proved that language matters even in a fictional universe set in a galaxy far, far away.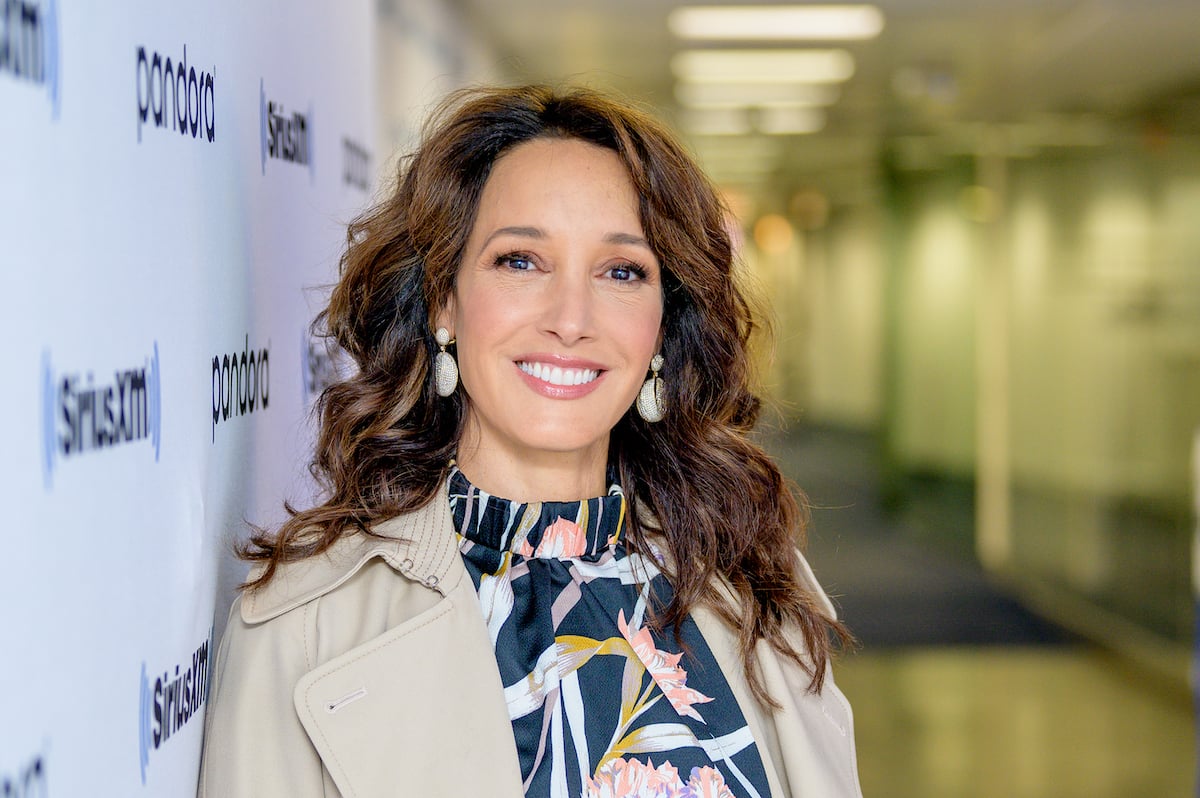 Beals plays a character on hallowed ground for 'Star Wars' fans
Watering holes on the desert planet of Tatooine have become a critical part of Star Wars lore, dating back to the fateful meeting between Luke Skywalker, Obi-Wan Kenobi, and Han Solo in A New Hope. While the Mos Eisley cantina was the original Star Wars cantina, a similar place called the Sanctuary is featured in The Book of Boba Fett—another meeting ground of scum of villainy where you can grab a drink and place a bet.
Running the Sanctuary is a Twi'lek named Garsa Fwip (Beals), who begins to align with Boba Fett as he asserts control over the area. As one of the most important parts of the Mos Espa spaceport settlement, the Sanctuary is a natural place for drama and gathering intel.
Taking place in the New Republic Era, The Book of Boba Fett is all about creating a new order after the fall of the Empire and the death of local kingpin Jabba the Hut. After the upheaval in Mos Espa, Fwip finds herself in what appears to be a better position with the seemingly honorable Boba throwing his weight around. But even though Fwip just wants to run her cantina in peace, she's soon pulled into the fray as Boba Fett does battle with the shadowy figures of Mos Espa.
'Master' wasn't the right title for Beals' character
Originally known for the iconic wet dance scene in 1983 hit Flashdance, Beals has been in a wide variety of TV and film roles since the early 1980s. But Beals has also turned into more than an actor, serving as the executive producer for The L Word: Generation Q and producing a handful of other titles over the last decade.
Thinking as both an actor and producer, Beals proved that she knew her Star Wars lore and insisted that having Fwip called "master" made little sense for the character. After all, the Twi'leks—especially females—have an unfortunate history of being enslaved, making it very unlikely that Fwip would want her staff using slave language. After an appeal to executive producers Jon Favreau and Dave Filoni, they agreed on "madam" to showcase Fwip's authority while respecting the history of the Twi'leks.
The suggestion from Beals was also very in line with other storylines from the Star Wars universe. As Screen Rant points out, Mos Espa is where we first meet a young Anakin Skywalker, who is a slave at the beginning of Star Wars: Episode 1 – The Phantom Menace. But with slavery no longer allowed in Mos Espa after the recent fall of the empire, the word "master" would have been out of touch for a character like Fwip.
Creating an inclusive space within the 'Star Wars' universe
Reflecting on the Boba Fett production, Beals told Insider she was happy to share a similar vision with Disney and the producers. "To make sure that you create a safe, joyful space for everyone," she said, "whether it's the writers, the actors, the crew, everyone," Beals added that it was that type of open-ended collaboration and inclusive backdrop that made filming Boba Fett such a positive experience.
Following her fiery exit on The Book of Boba Fett, you can catch Beals on Law and Order: Organized Crime in March and she just wrapped production on the feature Luckiest Girl Alive, where she stars alongside Mila Kunis and Justine Lupe (Succession).
As for the ever-expanding Star Wars universe, an avalanche of Star Wars content is slated to hit Disney+ over the next few years. Limited series Obi-Wan Kenobi launches in May, Andor is expected later this year, and a fleet of others (including Lando and Ahsoka) is just ramping up in pre-production. In December (or early 2023 at the latest), fans can also expect to see plenty of Temuera Morrison (Boba Fett) in season three of smash hit The Mandalorian.
Even though Beals won't be back on screen as Garsa Fwip any time soon, Favreau and Filoni might need to hire her as a script consultant if they try to make a second season of The Book of Boba Fett.