3 Books by Brené Brown, the Author Prince Harry Says He and Meghan Markle 'Absolutely Adore'
The Duke and Duchess of Sussex are back in the spotlight. Since Meghan and Harry's secret move to Santa Barbara, California, the couple's been making more public appearances. During a video chat with leaders of the Queen's Commonwealth Trust, they shared their love of self-help author, Brené Brown. 
Prince Harry and Meghan Markle 'love' Brené Brown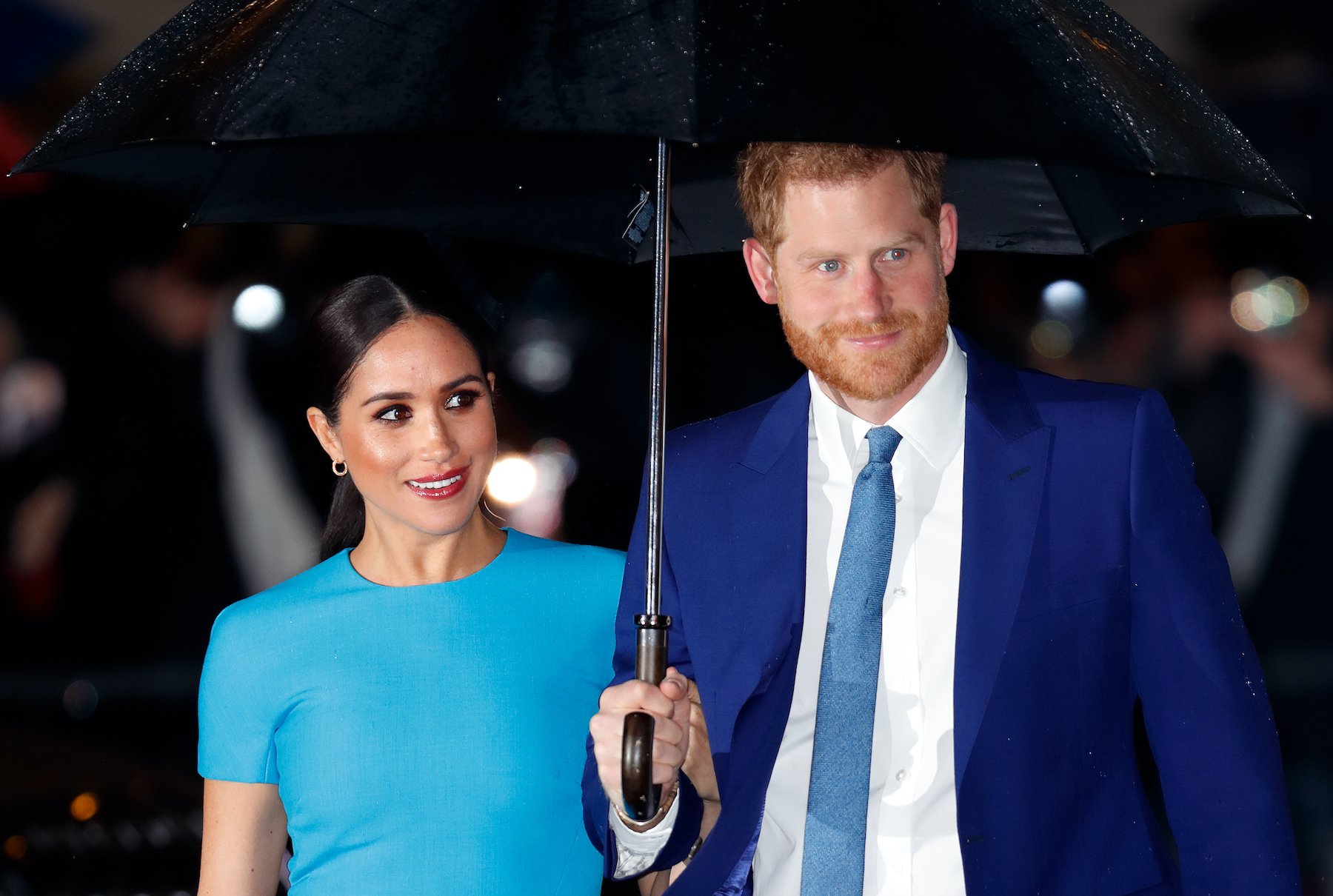 Harry and Meghan didn't bring up Brown on their own. Hunter Johnson, the CEO of The Man Cave quoted Brown during their conversation. 
According to Vanity Fair, Johnson quoted Brown as saying, "Vulnerability brings connection and connection is why we are here. It brings meaning and it brings purpose to our lives." 
He also mentioned Tristan Harris of the Center for Humane Technology. In response, Harry shared his approval, saying he and Meghan "absolutely adore" both Brown and Harris. 
"I love the fact you're quoting Brené Brown and also bringing up Tristan Harris because they are two people we absolutely adore as well," the Duke of Sussex said. "We love them," Meghan added. 
Not only is Brown an author, writer, and professor, she hosts the podcast, Unlocking Us. 
1. 'Braving the Wilderness' – Brené Brown's 2017 book about belonging
A book of Brown's Harry and Meghan may have read is Braving the Wilderness. On Brown's official website, she describes it as a "book about belonging in a polarized culture."
Released in 2017, Braving the Wilderness is a popular read. Reese Witherspoon selected the book for her book club in 2018. 
2. 'Rising Strong' – Brené Brown's 2015 book about failure and resilience
Brown describes Rising Strong as "Fall. Get up. Try again." On her website, she says it "will give you some ideas about how to deal with all of the stories we make up and keep on a loop when we're dusting ourselves off."
It's a bestseller like many of Brown's works.
3. 'Daring Greatly' – Brené Brown's 2013 book about vulnerability
One of Brown's most popular books, Daring Greatly will "remind you that your vulnerability was courage," Brown says. The book hit shelves three years after  her TED talk, "The Power of Vulnerability." 
Brown's presentation remains one of the most popular TED talks ever. As of publication, it has nearly 50 million views. Brown expands on vulnerability in her 2019 Netflix special, The Call to Courage. 
Brené Brown has a book launching in September 2020 
To mark the 10-year anniversary of her book, The Gifts of Imperfection, Brown's releasing a special edition. Hitting shelves on September 8, 2020, the latest edition offers a revamped version in hardcover.