'Boomerang': How Much Is the Movie's Cast Worth Today?
The 1992 rom-com 'Boomerang' was a commercial success. Here's a peek at how much personal wealth the stars of the movie have amassed today.
The 1992 film, Boomerang, is the raunchy rom-com led by Hollywood OG Eddie Murphy. The film, which was a commercial success, featured a deep bench of talent. Here's a peek at how much personal wealth the stars of the movie have amassed since then.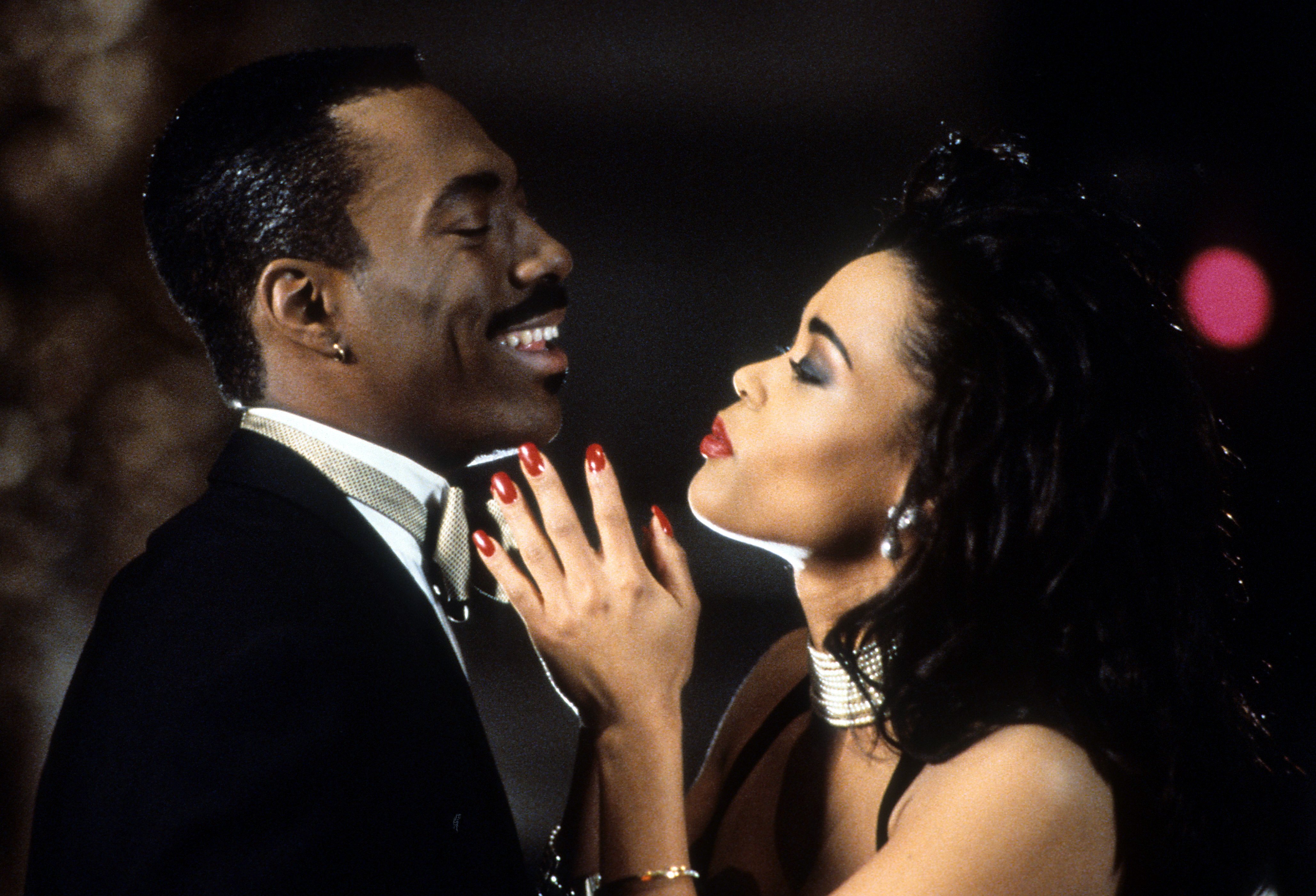 'Boomerang' flipped the script on romantic comedies
Boomerang revolves around an advertising pro and womanizer named Marcus. When a female executive named Jaqueline swoops in and lands the job Marcus believes he deserved, she also steals his heart and then breaks it.
While licking his wounds, Marcus hangs with his best friends Tyler and Gerard, and his creative colleagues Angela, Bony T, and Strangé. The film garnered laughs and raked in over $131 million, according to Box Office Mojo.
Based on the film's success, it is no surprise that the cast members landed subsequent high-profile roles. Here is how the stars stack up today when it comes to wealth, according to Celebrity Net Worth.
Eddie Murphy as 'Marcus'
From headlining comedy shows to grabbing the spotlight on the big screen, Saturday Night Live alum Murphy has worked hard and built a massive fortune. The star is worth an estimated $200 million. And with the numerous projects he has on the horizon, Murphy has the potential to earn even more. Next up, fans can catch Murphy in Coming 2 America, the sequel to his 1988 smash hit, Coming to America.
Martin Lawrence as 'Tyler'
Like Murphy, Martin Lawrence rose to fame as a standup comedian. He starred in the hilarious sitcom Martin and went on to become a successful movie star. His latest feature, Bad Boys for Life, raked in over $400 million, according to Box Office Mojo. And he is attached to film a follow-up installment alongside co-star Will Smith. Lawrence has built a fortune of an estimated $ 110 million.
Halle Berry as 'Angela'
Academy Award Winner Halle Berry was a relative newcomer when she won fans' hearts in Boomerang. Since then, she has become a megastar with a slew of hits under her belt. Movie buffs may recognize Berry from Monster's Ball, Swordfish, and the X-Men series. With several memorable performances in her rearview, Berry has built an impressive level of wealth estimated to total $90 million.
Chris Rock as 'Bony T'
Joining his fellow standup comedians in Boomerang, Chris Rock added heart and humor to the film as the mailroom worker and office gossip. Over the years, Rock has built a reputation as a socially conscious entertainer with remarkable wit. He is a film star, director, producer, and writer who has made an enormous impact within the sphere of arts and entertainment. Rock made a dramatic turn in his latest project, Fargo, FX's crime drama anthology series and will soon grace the big screen in Spiral, the newest horror movie in the Saw franchise. Estimates place Rock's net worth at about $60 million.
Grace Jones as Strangé
Model, actor, singer, and electric personality Grace Jones delivered a showstopping performance in Boomerang. Best known for strong characters such as Zula in Conan the Destroyer and May Day in A View to a Kill, Jones has maintained a presence in Hollywood since the early 1970s. The scene-stealer is worth an estimated $7 million.
David Alan Grier as 'Gerard'
TV buffs recognize actor and comedian David Alan Grier for his success in long-running small-screen roles. He became a sketch comedy icon in FOX's In Living Color and vaulted to sitcom success in Life with Bonnie and The Carmichael Show.  Next, the funnyman will co-star in Dad Stop Embarrassing Me alongside fellow In Living Color alum, Jamie Foxx. Grier maintains an estimated fortune of $4 million.
Robin Givens as 'Jacqueline'
Robin Givens rose to fame as a TV star in the '80s. After a string of guest-starring roles, she landed a part on Head of the Class for five seasons. She has continued appearing on the big and small screens, including a very juicy part as former mayor Sierra McCoy on The CW's Riverdale. Given's net worth amounts to an estimated $2 million.
Tisha Campbell-Martin as 'Yvonne'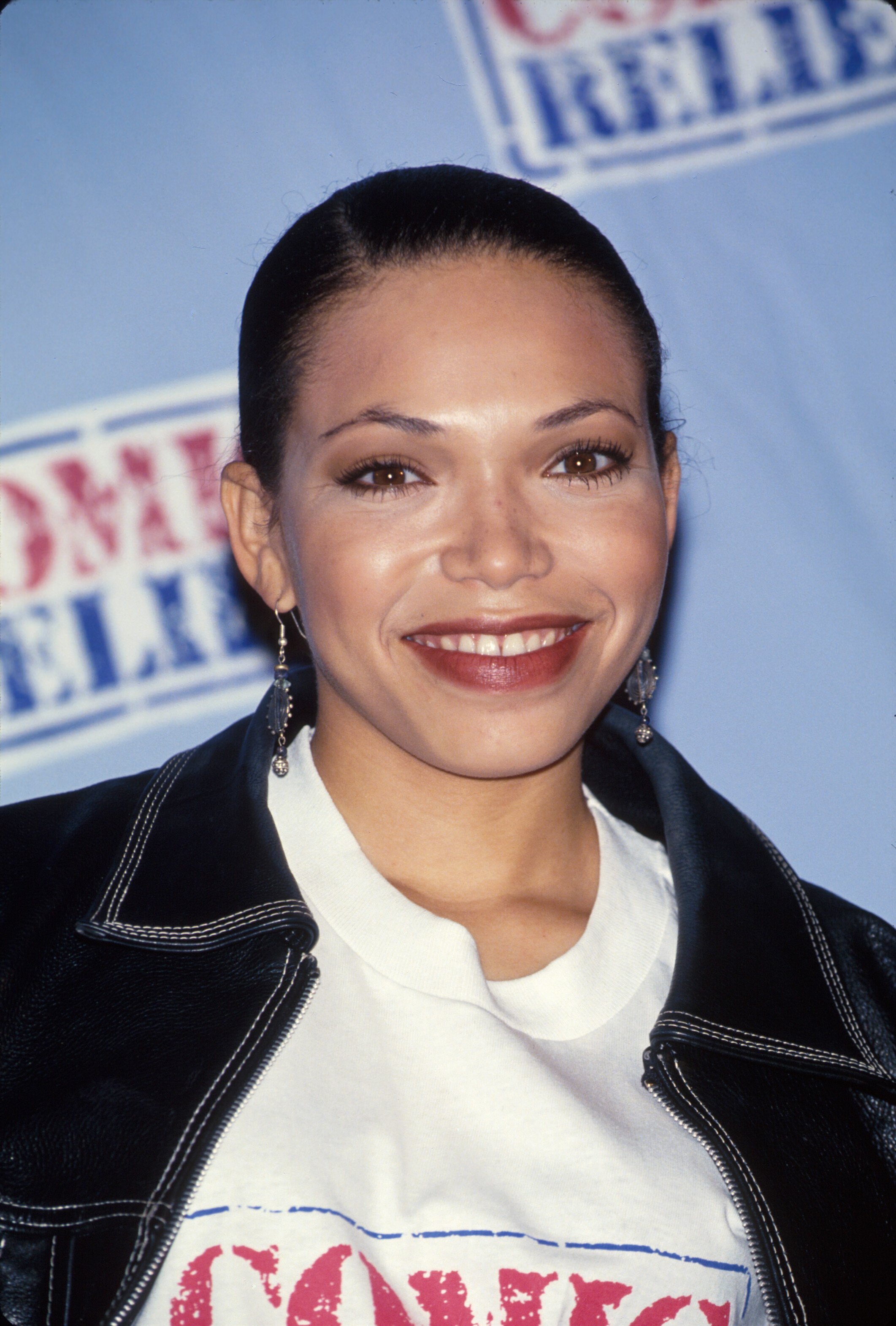 Tisha Campbell-Martin made a brief yet memorable appearance in Boomerang as Marcus' neighbor and jilted lover, Yvonne. Fans will recognize Campbell-Martin as an actor, singer, and dancer who has appeared in Little Shop of Horrors, House Party, Martin, My Wife and Kids, and other high-profile titles. She is estimated to be worth $500,000.
Follow Erika Delgado on Twitter.