'Borat' Had the FBI and Police Following Sacha Baron Cohen
Sacha Baron Cohen has returned with just the thing we needed during quarantine: another film in which he plays his classic character of Borat. Cohen's comeback to the character represents a reminder of just how effective the first Borat film was. Not only was it drop-dead hilarious, but it also fooled a lot of people who appeared in the film. Cohen's costume and delivery were so effective that he even fooled some very powerful people. Let's take a look back at who Cohen had following him during the filming of the first Borat movie.  
Who is Sacha Baron Cohen?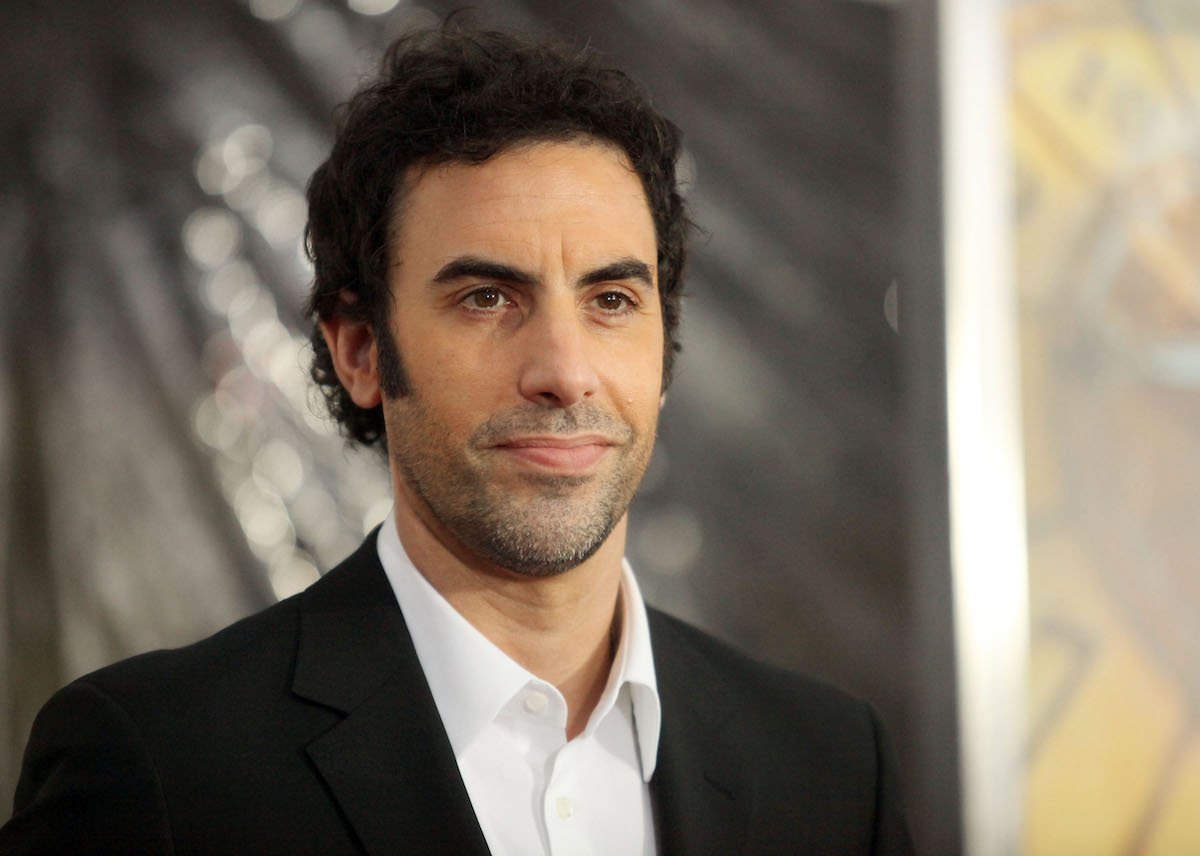 RELATED: Sacha Baron Cohen Credits His Career Success to a Clown
According to his IMDB bio, Cohen first came to fame in the U.S. for his Ali G character featured on the HBO program Da Ali G Show. That led to a movie (Ali G Indahouse) and more mainstream Hollywood work.
In 2006, he starred in the racing comedy Talladega Nights: The Ballad of Ricky Bobby as the antagonist to Will Ferrell's titular character. Later that same year is when he'd really break through, however.
He starred in Borat: Cultural Learnings of America for Make Benefit Glorious Nation of Kazakhstan (better known colloquially as Borat). 
Cohen wasn't done, however. Along with adding a litany of co-starring roles to his resume (in films such as Sweeney Todd, Hugo, and Les Misérables), he also headlined several others including Bruno, The Dictator, and The Brothers Grimsby.
The phenomenon of 'Borat'
Cohen has become an international superstar, but it was his turn as Borat that really catapulted him into the stratosphere. The film netted Cohen a Golden Globe Award and an Oscar nomination for best screenplay. The film had a fairly significant influence on comedy, as well: progenitors like The Eric Andre Show seemed to blend comedy, reality, and awkwardness to hilarious results.
Not everyone was a big fan of Cohen's act, however. According to CNN, many residents of Kazakhstan felt his portrayal of someone from their country was racist.
While Cohen took many shots at racism and ignorance in America, the fact of the matter is he gave a buffoonish portrayal of a character from Eastern Europe that didn't sit well with some. 
Kazakhstan residents weren't his only detractors though. There was another group who didn't care for the comedian's shtick: law enforcement.
Why the FBI and the police followed Sacha Baron Cohen
Throughout his career, Cohen has gained both fame and notoriety for his gonzo-style interviews. After Borat was such a huge hit, it became much harder for Cohen to pull off his ambush interview style.
In an interview with NPR, Cohen talked about how the FBI and police actually began following him during filming: 
There was a time, you know, I got so used to the police turning up. You know, with Borat, I think they came about 45 times. Sometimes it was the police, then the FBI were following us for a while. They had so many complaints that there was a Middle Eastern man … driving through America in an ice cream van, that the FBI assigned a team to us.

And so we had the FBI and then we had the Secret Service. But there were so many of these instances, and with Bruno as well, that for a while it would take about six months afterwards for me not to totally freak out whenever I saw a policeman.
That's what makes Cohen's current run so impressive. Despite gaining massive fame from his character, he's still able to disguise himself and get honest, direct answers from some of the people he speaks with. That, combined with the risks he takes by doing this, is part of what makes him such a consummate entertainer and provocateur.