'Bosch' Star Titus Welliver Had the Most Cringeworthy Audition Early in His Career
Titus Welliver's Bosch character — detective Harry Bosch — is a no-nonsense kind of guy. In real life, Welliver can relate. Though the Amazon Prime Video star admitted he's not exactly like his Hollywood homicide counterpart, there was a time early in his career he channeled Bosch's need for vindication — and it came at the absolute worst time.
Titus Welliver has a long list of credits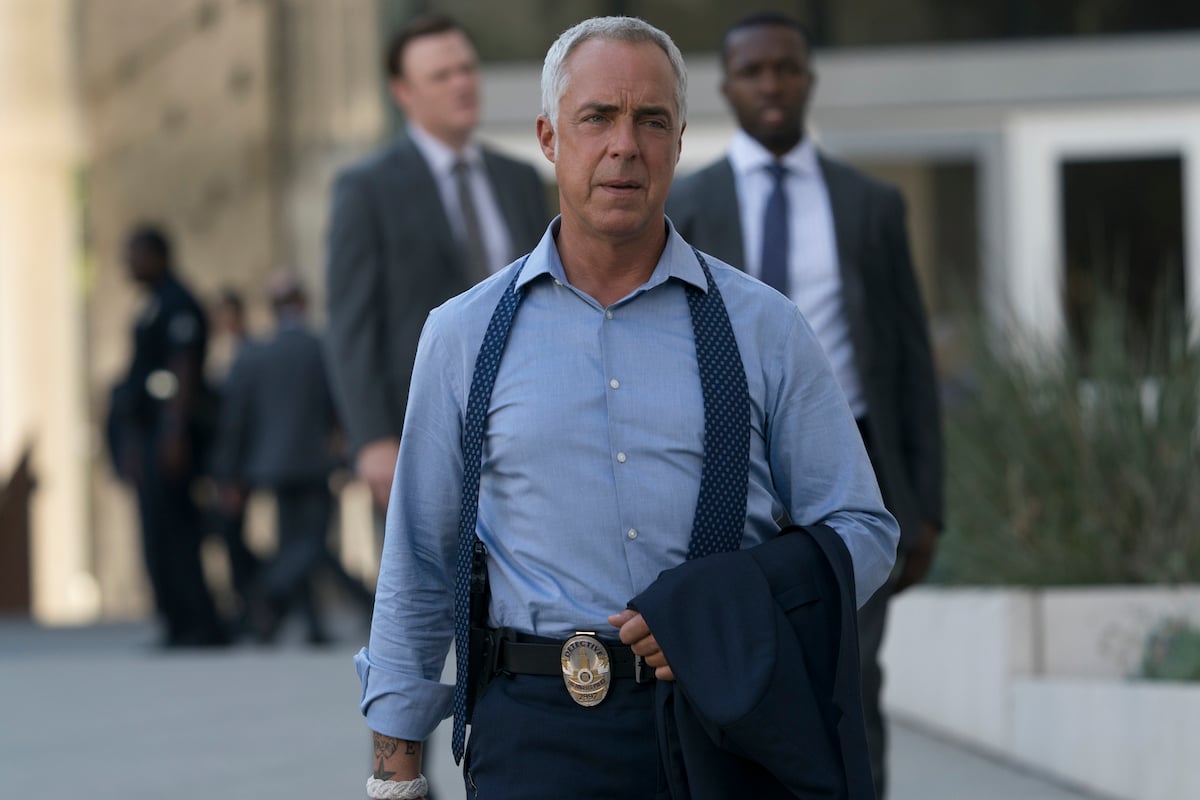 Though Welliver might not be known by name, his face is instantly recognizable. The Bosch star got his start in art school before moving to New York to pursue acting. According to IMDb, he took on side jobs in construction and bartending to earn a living while he studied the craft.
Welliver's first paid role as "redneck in a bar" came alongside Charlie Sheen in the 1990 film Navy Seals. What followed is a long list of credits on the big and smalls screens. Projects such as JFK and The Commish led to recurring roles in Brooklyn South and NYPD Blue.
Some of Welliver's other projects include Deadwood, Sons of Anarchy, and Lost. He's also appeared in a few Ben Affleck-directed films like Argo, Gone Baby Gone, The Town, and Live by Night. Bosch is Welliver's longest-running role to date and his most successful.
Welliver's worst audition will make you cringe
Not all roles came so easily. As the star described in a 2020 interview with Chicago Times, one audition came after a horrific incident.
"Many, many years ago — and I can't really say what network or what it was — I was going to test for a TV pilot. I was living all the way out in Venice and the meeting was in Burbank and at that time I was on a motorcycle," he said adding he hit traffic on the 101.
"I finally get through and I make the exit and now I'm headed to the studio on surface streets when this guy comes whipping along in a Porsche and does a really bad maneuver and almost hits me. In the process of trying to save my own life, I'm able to correct my bike and not crash — not get hit by him or hit by other cars around me," he said.
Welliver continued: "So I lean on my horn and I shout some expletives and the guy's kind of cruising along. We get to a red light and I'm so furious at this point — blind road rage — that I pull up to this guy's car, I'm on the driver's side, and I say this expletive-laden tirade thing. The guy almost ran me over! And he's swearing back at me and it's a big thing. And it culminates into what I think is about to turn into a physical altercation."
The stranger, Welliver explained, "spit" at him leading to Welliver kicking his steel-toed boot to the man's car to leave a dent. The man peeled out.
"My adrenaline is pumping from all of this but I still have plenty of time to get to the studio," he said noting they called his name into a room with over a dozen executives waiting to see his audition. "And boom. Time stops. I am looking at the guy with who I've just had this altercation. The Porsche guy," he said.
Did Welliver get the job?
The Bosch star said the two stared at one another. His heart raced because, "what I want to do is to stand up and say, 'Um, you know what? Thank you for this opportunity but I don't think I'm right for the part.' Because I don't know who this guy is but if he has any legitimate say? There's no way I'm getting this job because I just kicked the side of his car."
Welliver pondered over the opportunity and decided to go through with the audition saying, "it goes really well." As he went to leave, the man stopped him.
"And he says, 'Do you have a minute?' He comes down and he says, 'Great job.' And I said: 'Thank you,'" he described. "And he says, 'No, no, really. Great job. And considering what you had been through prior to that, I have to say my hat's off to you. You maintained your composure and you were focused and you did a great audition.'"
After the initial awkwardness, Welliver pushed for the role saying he needed the job "to pay for the damage that I inflicted on your car,'" to which the man laughed and said, 'Sorry.'" Welliver accepted and ultimately got the part — but the show was scrapped due to rights issues. Go figure.