'Bosch' Star Titus Welliver Explains the Smart Reason for Casting Harry's Dog Coltrane
'Bosch' has been a hit for Amazon Prime Video for years. The casting of the dog Coltrane came for a specific reason — to mirror Harry's internal struggle. Star Titus Welliver is the one who asked for the dog and their bond is unbreakable.
For seven years, Bosch's Titus Welliver has channeled his inner Hollywood homicide detective in Amazon Prime Video's longest-running original series. He, along with his castmates, have transformed the Michael Connelly books into a successful, satisfying series. One "character" — Harry's dog Coltrane — came along for a very smart reason.
Titus Welliver feels protective of his 'Bosch' character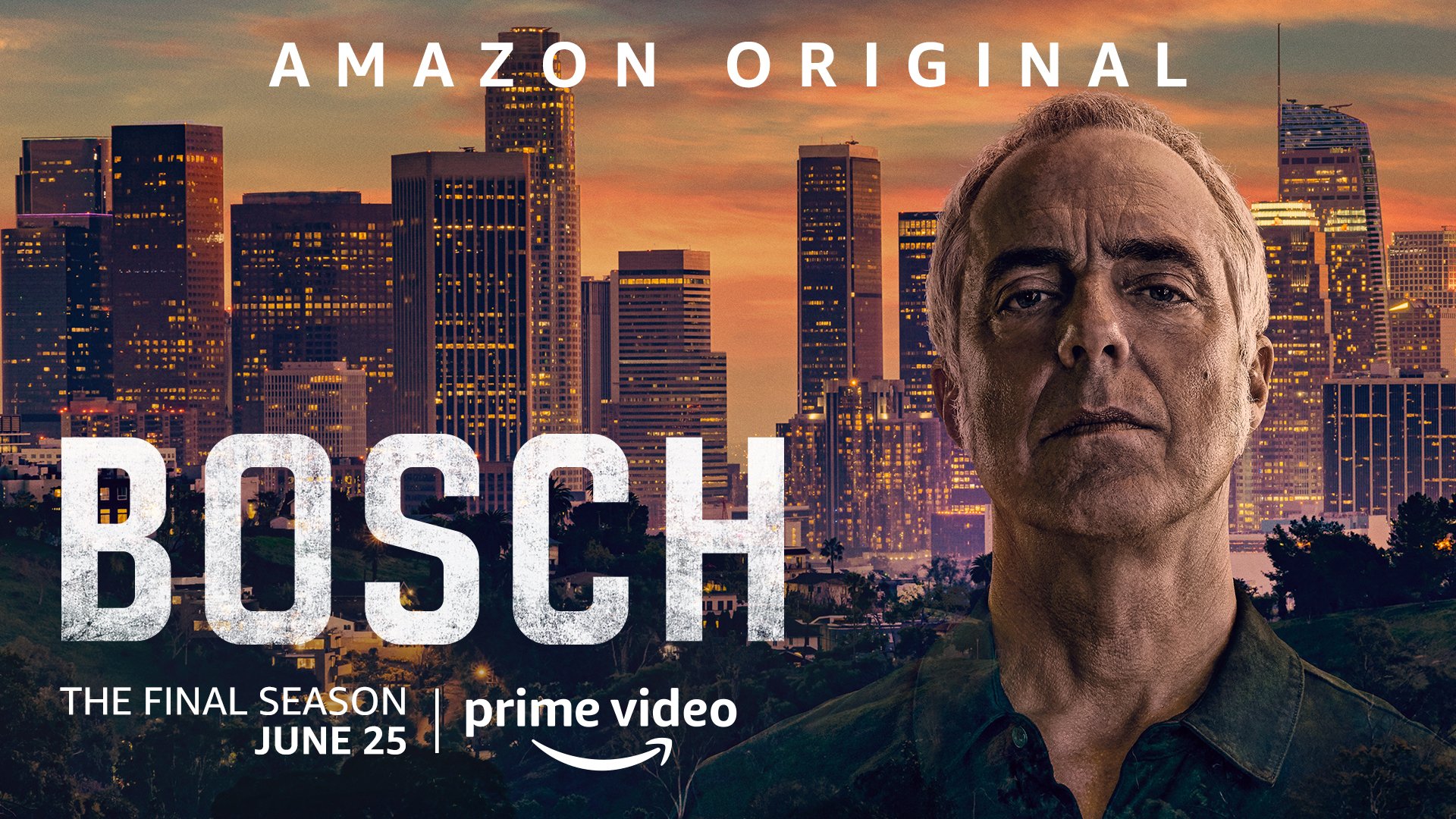 Stars who take on long-running roles will, at some point, become protective of their character. After all, it's their faces viewers forever associate with a project. Such is the case for Welliver who admitted he's not a method actor but does know how Harry Bosch thinks.
"I'm certainly not an actor who has to stay in character all the time. I don't bring Harry's angst home with me. I think I've just become protective of the character and the brand, for lack of a better word," Welliver recently told Vulture.
"I know this character very, very well. That's a blessing and a curse for directors and the like because I know the things he would and would not do. The beauty of the character is that he's consistent. He stays the same because he's a bit of a dinosaur, so he can only evolve so much."
The 'Bosch' star also notes the importance of Harry's relationship with daughter Madison
Welliver also believes the biggest evolution in the series isn't of Harry, but Harry's relationship with his daughter Madison (Madison Lintz). It's something he relates to on a very real level.
"The purest part of his evolution over the course of seven seasons has been his relationship with his daughter and how he has been forced to try to evolve because he has a daughter who is not unlike him, who's stubborn and opinionated, but who also has a really strong moral compass," he said.
"It doesn't always help him in his parenting because he realizes that, in a way, he's knocking heads with himself. I identify with that because I have that with my own daughter, who's 15. The similarities between myself and my daughter are very, very palpable. Knocking heads, we both find ourselves going, 'Oh, there's the rub.'"
While the father/daughter relationship is one to watch, Harry's close bond with his dog Coltrane is nothing short of spectacular.
Why Welliver wanted to cast a particular dog for Harry Bosch
If you sighed a collective "aw" when Harry Bosch adopted Coltrane the dog, you're not alone. The man vs. dog bond is one for the ages. Bosch taps into something on a deeper level. Coltrane — otherwise known as Brody — was hired for a specific reason.
"Harry's dog, Coltrane — I chose that breed of dog because I love The Road Warrior. It's one of my favorite flicks. When I approached the writers about having a dog I said, 'It needs to be an animal that can survive in a hostile environment, not unlike a coyote. Mad Max's dog is an Australian cattle dog. It's post-apocalyptic. So, good enough for Mad Max has gotta be good enough for Harry Bosch,'" Welliver said.
In another, earlier interview, the star expanded on Coltrane's importance in the series.
"I just thought it would be an interesting metaphor," he said. "And I really wanted it to be a cattle dog because they kind of look feral to begin with."
He may look ferocious, but Welliver assures he's a sweet dog.
"It's very difficult because the crew wants to play with him," he said. "But the trainers, they always bring several other dogs to the set so it turns into kind of a petting zoo; it's a wonderful gift that breaks up the day."
Welliver is a fan of Brody's just like the fans
When Harry Bosch says "it's bad luck to kill a dog," you'd better believe fans will stand behind him. In real life, Welliver has tweeted quite a bit about his "super close" relationship with Brody (aka Coltrane). Welliver doesn't own Brody but tweeted "he's a trained pro, but I love him, he's super affectionate. I have more dogs, cats, horses than I can handle."
And, if these aren't enough reasons to give Bosch a go, Welliver revealed a behind-the-scenes fact about the scene in which Coltrane ran off. When Madison asks, "Are you OK?" Bosch responds with "my dog ran away."
"I wrote those lines re: the dog. Shows who Harry is," he tweeted.