'Botched': Are Terry Dubrow and Paul Nassif Friends in Real Life?
Terry Dubrow and Paul Nassif are seen working together fixing people's plastic surgery on Botched. They often make jokes at each other's expense and are having fun. But are they friends in real life or is it all an act? Here is everything to know about their relationship outside of the show.
They met through Paul Nassif's family members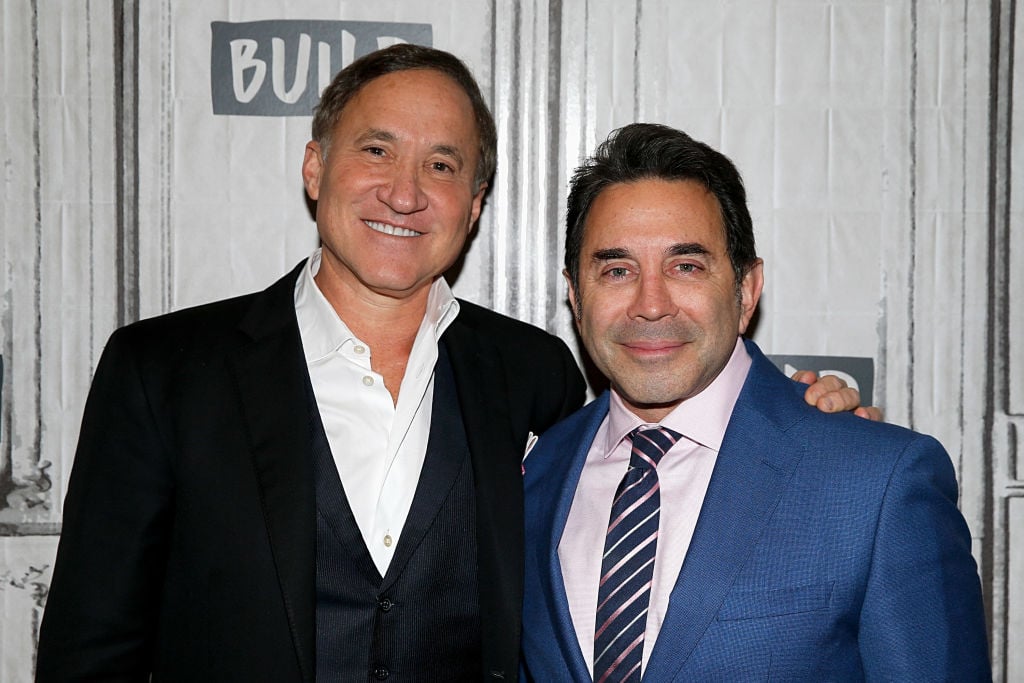 The surgeons have known each other long before they made it to reality television. Paul Nassif's family made a connection that led to their long-lasting friendship.
"I knew him before he was married to his third wife? First third wife!" Dubrow told Page Six. Nassif said, "1999 when I opened up my office in Beverly Hills, I got a call from my sister and my mom."
He continued, "They go, 'We met this funny — funny back then, 20 years ago — Dr. Terry Dubrow in Newport Beach.' So he actually met my family, especially loved my mom."
Heather Dubrow jokes that Nassif is her husband's 'wife at work'
The doctors are such close friends that Dubrow's wife has her own jokes about them. She opened up to The Daily Dish about their friendship.
"It's so funny cause I call Paul Terry's wife at work. I love their friendship. I think it's adorable," she said. "And, no, I don't think I'm the third wheel. I think it's just two very different relationships. Actually, I've known Paul almost as long as I've known Terry. We've known him for like 16 years.
She continued, "So I feel like he's the brother I never wanted. And Terry's the brother, too, sometimes too. They both make jokes, by the way. They make jokes at my expense on Botched all the time which is so mean. [Actually] it depends what the joke is. I don't really mind."
They also say they're like brothers
The former Real Housewives of Orange County star isn't the only one who thinks the duo act like brothers. They have said it themselves.
"Terry has been teasing me for many years," Nassif said according to Fame 10. "I let him! It goes in one ear and out the other — I kind of ignore it. And when it comes to working together: we're friends, we like each other, we're like brothers and we're both talented surgically. That's symbiotic in some of these cases where we're bouncing things off each other to see what we can do to get the best possible results."
It's probably not surprising then that when Nassif was talking about doing a TV show with producers he reached out to Dubrow to join him. The best friends are still working together on their shows, and celebrate their personal milestones together.
Nassif recently proposed to his girlfriend, Brittany Pattakos. Heather and Terry Dubrow were there for the proposal along with other close friends. He reportedly knew Nassif was going to propose for a month and kept it secret, according to Extra.