Both Alexander and Bill Skarsgard are Now Stephen King Villains
Brothers Alexander and Bill Skarsgard come from a famous Hollywood family. But the actors now share a special Stephen King connection.
Bill and Alexander Skarsgard come from a famous Hollywood family. But the actor brothers share more than just their names and profession With Alexander taking on the antagonist role in The Stand, both siblings are now officially villains in the Stephen King TV and film universe.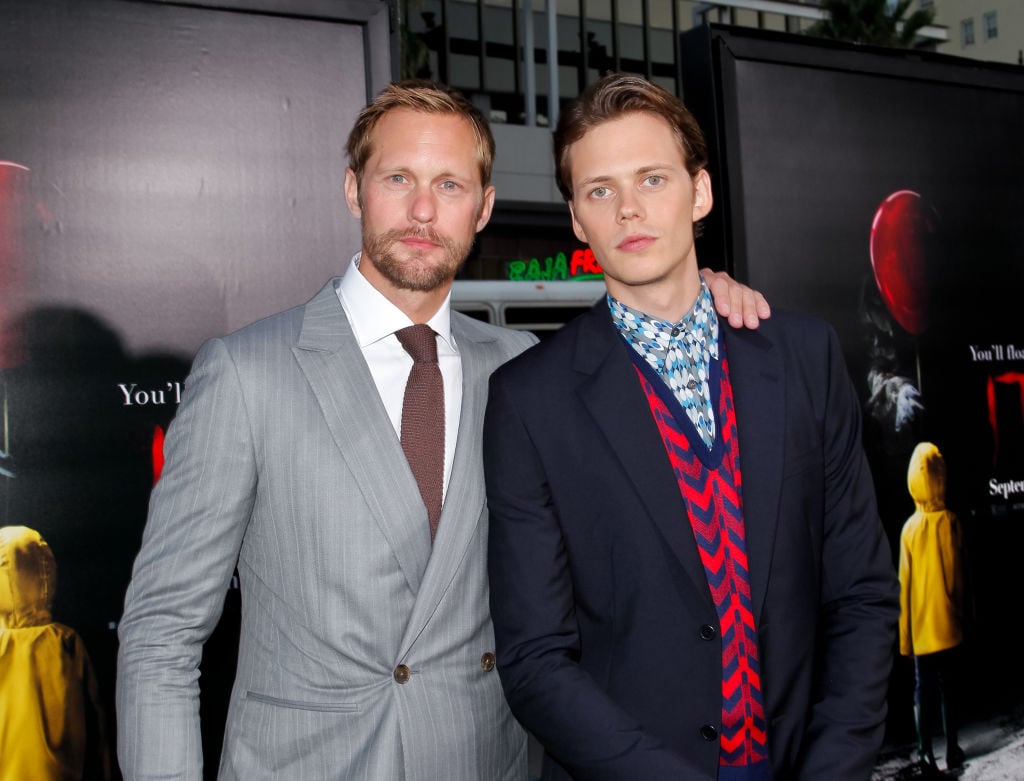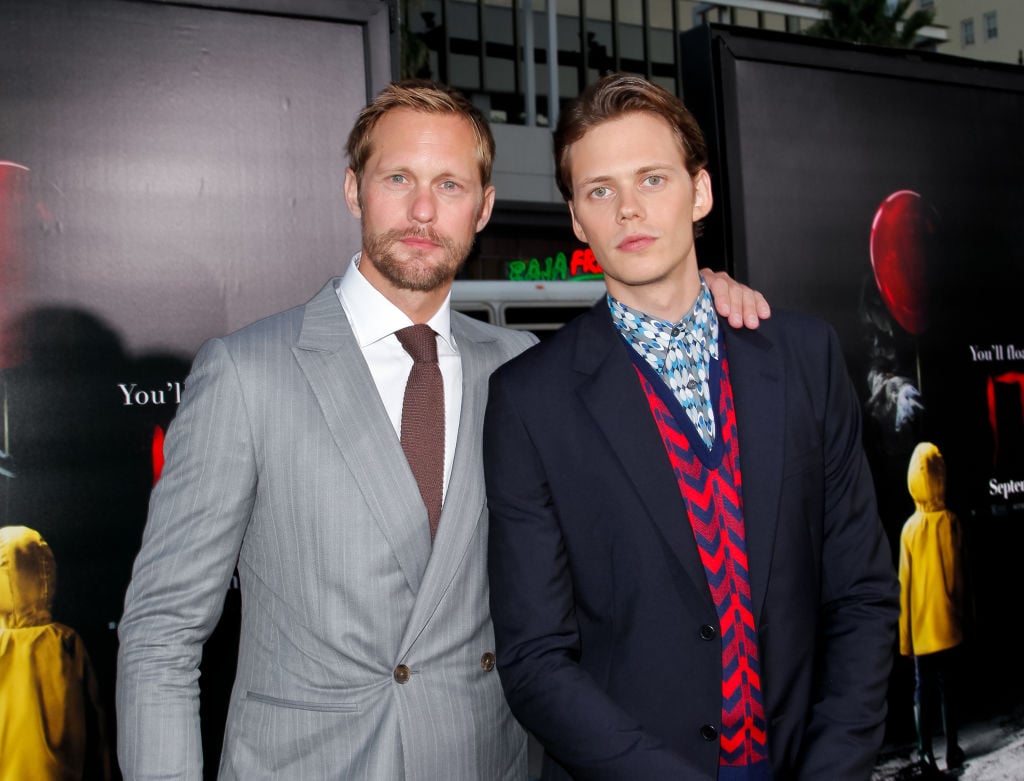 Bill Skarsgård is a Stephen King monster in TV and film
The younger Skarsgard brother, Bill has been on a number of TV shows and films, including Hemlock Grove, The Divergent Series: Allegiant, and Atomic Blonde. But the Swedish actor is most known for portraying one of the most terrifying Stephen King villains on-screen.
In the 2017 horror film It, Bill took on the role of the author's iconic monster, Pennywise the Clown. He reprised the role for the 2019 sequel, It Chapter Two, and earned an MTV Movie & TV Award and Teen Choice Award nomination for Best Villain. 
The actor also took on the role of a King villain for TV. In Season 1 of Hulu's King-inspired anthology series, Castle Rock, Bill played a sinister entity called The Kid. He also joined the cast for Season 2, in which he appeared as The Angel, which many viewers believe is connected to his character from the first season. 
While Bill's Castle Rock character isn't directly pulled from King's work, he carries traits from a few of the author's famous villains. Many have compared him to characters like Randall Flagg, the Crimson King, and It.
Alexander Skarsgård will play Randall Flagg in 'The Stand'
Bill's older brother, Alexander Skarsgård, is really good at playing a bad guy. He played Nicole Kidman's abusive husband in Big Little Lies. And for seven seasons, he played the wicked vampire, Eric Northman. 
But now, just like his brother, Bill, Alexander is joining King's universe to play one of his most famous villains. In the upcoming horror series, The Stand, Alexander will portray Randall Flagg, a soulless evil entity hell-bent on destroying any good left in the world after a virus wipes out most of the population.
Alexander isn't taking advice from his brother Bill
Bill is now a seasoned King villain, so it would make sense for him to give his older brother a few pointers. But in an interview with Collider, Alexander said he didn't turn to Bill for input because of how different their characters are. 
"I didn't ask Bill for advice on how to play a Stephen King villain, and ultimately I think Flagg and Pennywise are quite different," said Alexander. "He had a great time on those movies, but tonally they're quite different."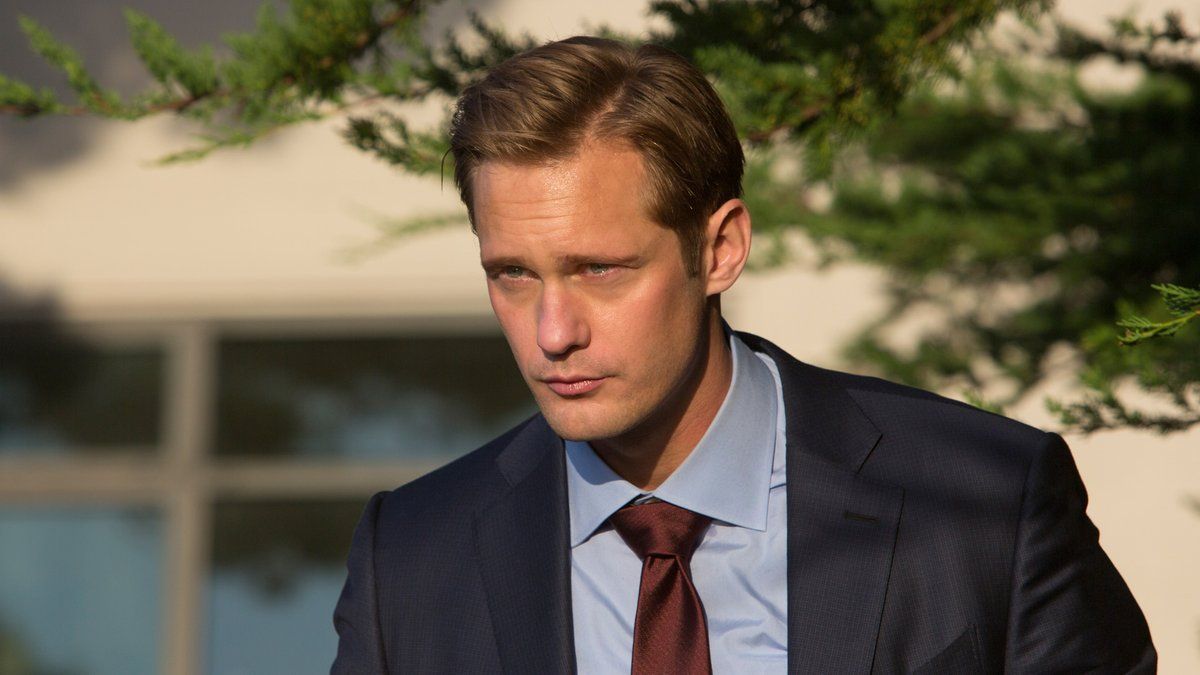 The actor revealed that he referred to King's book to develop the character. He also noted that the showrunner Josh Boone was open to his improvisations to the script.
"I'm definitely using the book, as well, because even though we have the luxury of nine hours and it's a good amount of time with these characters, there's definitely stuff that's not in the script, that I love in the book," Alexander said. "If there is stuff that I find, whether it's a little beat or a little moment or a line, to just add to the character, I can always do that. So, I definitely use the novel quite a bit 'cause there are so many great little moments that it would be a shame to not use."
In The Stand, Alexander will appear alongside co-stars Whoopi Goldberg, James Marsden, and Amber Heard. The CBS miniseries doesn't have an official premiere date yet, but chances are it will debut in the fall.